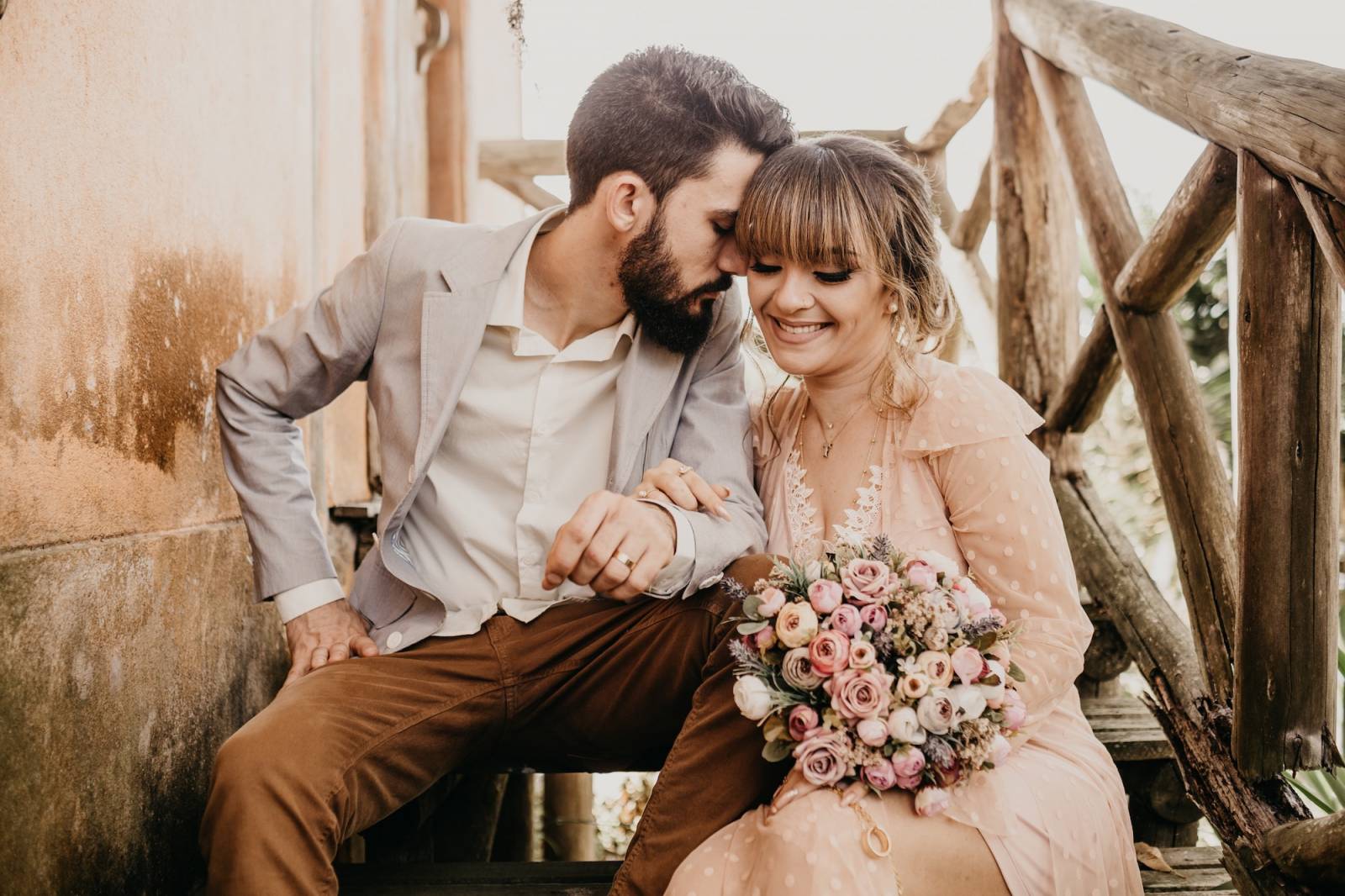 On average, most brides spend between 12 and 18 months preparing the perfect wedding day. So, of course, the idea of a last minute wedding plan could be stressful, to say the least. However, there are plenty of excellent reasons why you might want to change the date.
Indeed, if one of you has been offered a job that requires relocating, you can find that some employers are happy to pay for family relocation only for married couples.
Perhaps the health of your aging relatives is weakening, and you want them to be part of the big day too.
Or maybe it's good news; you've found out you're pregnant and you want to organize the ceremony before your bump becomes apparent.
Whatever the reason, many couples change their wedding dates every year. While it can be a little hectic, you can throw a fantastic wedding party with only a few days notice!
You might need to think outside the box for your wedding band
You probably know that the choice of the engagement ring can take several months. When it comes to your wedding ring, the expectations are even higher, which means that for a lot of couples, the perfect ring is all about investing time and money in the search. Even if you set a budget to avoid overspending, it can be tricky to find the ring you'll wear for a lifetime in a matter of days – check here to get some guidance on where to start the search. In the meantime, you can keep it official with a wedding band that can be just as permanent and elegant, namely a wedding tattoo. Indeed, you can use a subtle tattoo on your ring finger to symbolize your union instead.
Find a dress NOW
When you only have a handful of days to get the perfect dress, you need to approach your dress shopping from a different angle. Indeed, you can create a simple theme with your bridesmaids and find excellent quality dresses from main retailers – click here for an overview of elegant dresses that don't break the bank. For something a little out of the ordinary, you can take a look at the vintage category on eBay. There are many beautiful wedding dresses that can make you feel like a princess for a tenth of the cost. Besides, these dresses are immediately available, which is not always the case in bridal boutiques.
Keep it real with a backyard reception
Finding a venue on short notice can be tricky. But you can look out for an alternative in your backyard. Indeed, a rustic wedding theme will bring your vintage and simple clothing choices together to perfection. You can use the natural landscape as part of the decor, such as putting lanterns around the tree branches or using the firepit as a central point for gatherings. It may not be the grandiose venue you were dreaming of, but you can make it look and feel just as magical as any other site. Remember, it's a day of love; what better place to celebrate it than at home?
A last-minute wedding? Challenge accepted! With these simple tips, you can get ready in no time and celebrate with your loved ones the most important day of your life.