Rings bought, dress sorted, guest list nailed. You are well on the way to making this day happen. So, now you know numbers itís time to work out your venue. You have a few in mind and already know they are free for your dates, trouble is they are all special. So how do you choose between them? One of the first thing to consider is the feel of the place. Sometimes we have a great desire to get married in a great hall we visited years ago on a special day with our spouse to be. However returning there to
view it as a wedding venue
the feeling seems to have gone. It just doesnít have the same impact as you thought it would. Walking into a building as a young couple sharing a beautiful day, is very different to standing in a venue on the spot you will share your vows. If it doesnít feel right, no matter how pretty it is, then it isnít for you.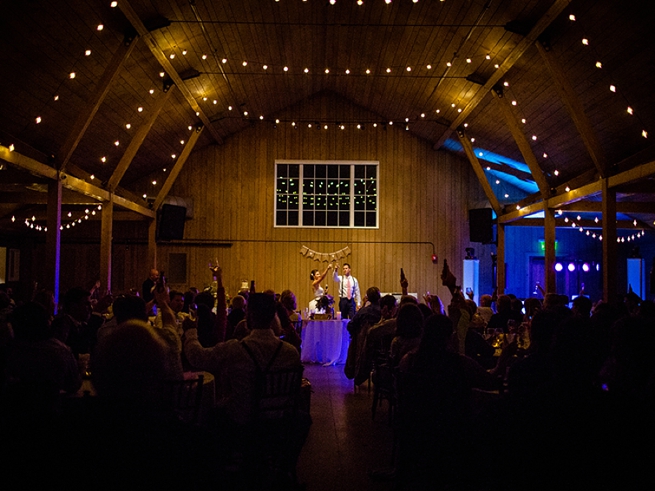 photo by narrative imagery
You also need to consider the size of your wedding party. Whilst a
cute little barn wedding
may seem perfect in your mind, how will you ensure all your guests get to share the vows with you? If you have a large number of guests and a reception across town, will you end up in a logistical nightmare due to the sheer size for your wedding party? The other issue is if you have a low key event, will the venue swamp you? As the owners to show you some images from a mix of weddings, varying in size and grandeur and then compare that to your own.
How about the photography? Your wedding photos are going to be the visual memory of the day and something you can look back on forever, so ensuring the venue has plenty of drama to create stunning images is vital. You can
get ideas from IQphotoas
to what you can expect from a wedding day shoot, itís worth arranging a visit with your photographer if you are torn between two venues and use their advice to help guide you. Choosing a venue that can house both your reception and the ceremony is by far the easiest option for your guests, especially if there are rooms available at the venue. If there arenít then look around for local hotels and see if your family and friends are going to be able to stay nearby. You want everyone to be able to enjoy themselves without having to drive. If you are still struggling after all of that then get really black and white. Bring it down to the finances. If one is more expensive than the other, let it go. Save the money and put it into dressing the cheaper or supplying more booze on your honeymoon! Just remember that when it is all stripped back to the very basics, this day is about two people pledging to love each other until their dying breath. Donít lose sight of that.