It goes without saying that your wedding day is going to be one of the most important days of your life. The ceremony will be earnest, beautiful and meaning but, but the reception can be serious fun! You want to create an event that will make beautiful memories for both you, your new partner and your guests. There's something quite special about throwing a wedding that will be spoken about for years to come.
Play with the first dance
The first time you and your new husband or wife hit the dance floor doesn't have to be boring and traditional. Many people like to
choreograph dance steps
these days to make things a little more personal. If you hate the idea of dancing in front of people, why not build your confidence beforehand and attend some dance lessons together. If you feel confident on your big day, your guests will relax even more and have a good time. Even if you're nervous, remember, everyone that is watching you is only there because you have invited them. They only want for you to have a great time too.
Don't just use flowers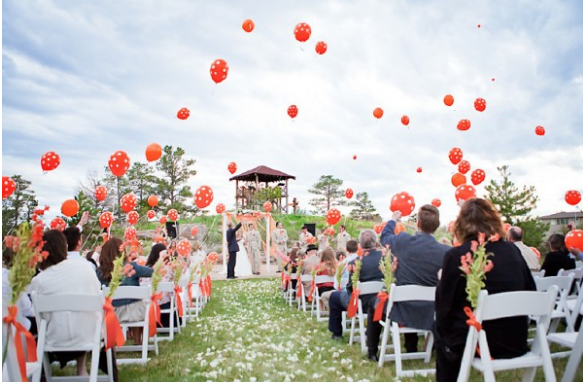 photo by
kerinsa marie
|
view real wedding
Of course, flowers are traditionally beautiful at a wedding. They breathe life into a room and make it look super pretty. If you want to try something a little different, why not invest in
colored balloons
with helium. They'll turn a simple space into a real party atmosphere and look truly spectacular in the photographs.
Cater to the kids
The worst thing that can happen for all parents, at a wedding, is when the kids get bored. A wedding can be a long day...especially if you're young. Try to make arrangements so that everyone can relax and the
kids are entertained
. Why not hire an experienced babysitter for the night who will look after the children and put them to bed with a fun film as the parent party. Also remember to decorate their dinner table with fun games that will make them laugh; you want them to have a good time too!
Personalize the details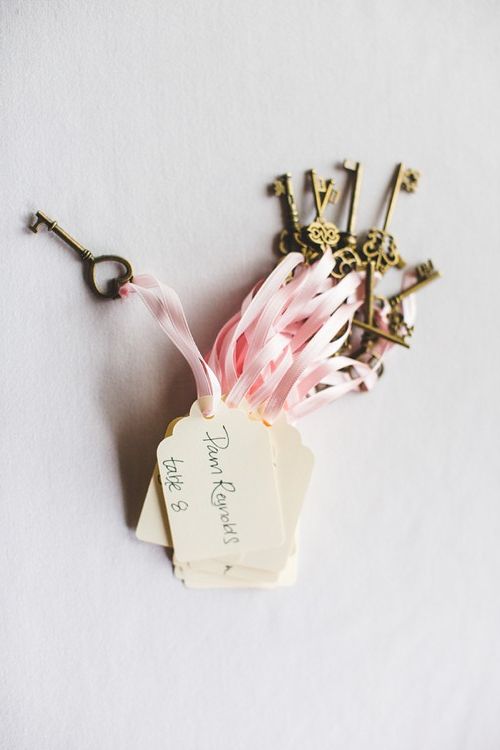 photo by christina kiffney | view real wedding
They say that the devil is in the detail and this is never more obvious that when at a wedding. Cute little finishing touches can really refine your reception and give you a unique spin.
Wedding napkins
with the bride and groom's name on them are a lovely little keepsake and decorate the area with your initials. It'll always look super cute and will appeal to every romantic in the room.
Keep the food coming
As already mentioned, a wedding day can be very long. Your guests need to be fed almost constantly! This can sound a little ridiculous, but essentially, you are the only way they are getting fed all day! After they enjoy a traditional sit-down meal, give it a couple of hours and
put out a buffet
. Your guests will love it, and a full tummy will certainly increase their stamina for a full night of fun ahead.