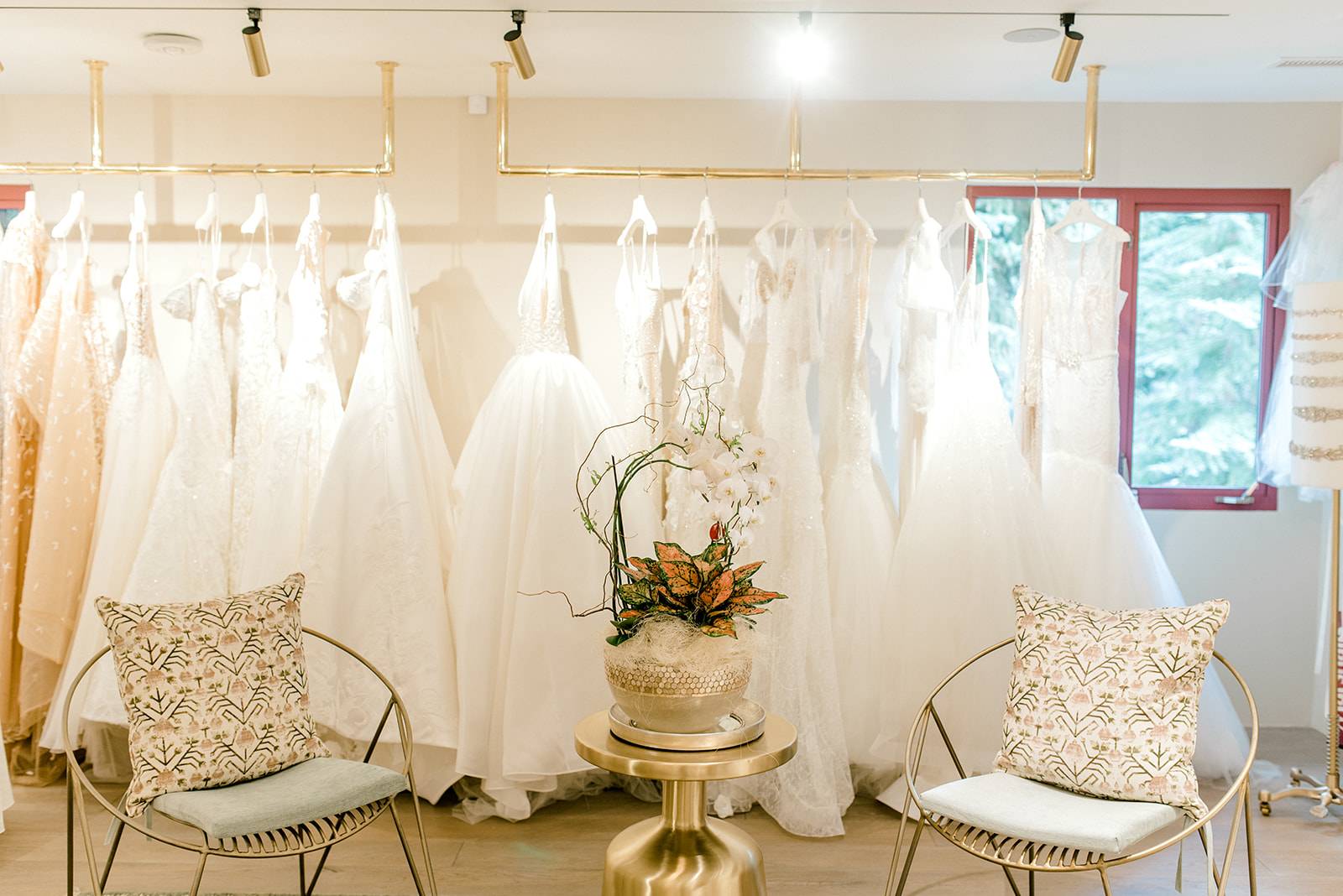 The La Vallée bride is sophisticated, confident and has a love affair with the Vail whimsy. She has exquisite taste and is planning her
dream day. There is so much that still needs to be done, but she can't keep her mind off The Dress.

In partnership with the most iconic voices in the Vail Valley wedding industry, La Vallée is going to give this bride the weekend of her dreams. It's the season that we have all been waiting for: snowfall only dreams are made of and sunshine that sparkles. We are inviting our brides to win a chance to step into our magical Mountain Wonderland.
Enter Liz Martinez, known in the bridal industry as romantic, iconic and ethereally sexy. The 2019 Liz Martinez gowns are traveling across the globe and making their only western stop in Vail, Colorado on March 8th - 10th. For most brides, this will be their only chance to step into the dress of a lifetime, literally.
The Experience
Lodging: A one night stay in the quintessential Vail hotel, the Sonnenalp. Slope-side access, hot cocoa on every corner - we want our bride to get the full experience.
Dress Appointment: In addition to exclusive access to the Liz Martinez Trunk show, our winning bride will be spoiled
by a luxurious grazing platter, champagne, and hair and make-up from Jaded Beauty.
Photography: To capture this perfect weekend, Dani Cowan Photography will join our bride as she explores and enjoys her time in
Vail. Preserving the memories and creating keepsakes to last a lifetime.
Retail Partners: Untamed Petals and Lindsay Marie Design will frost our winning bride with exquisite bridal accessories. La Gartier will provide an exclusive appointment to design a custom garter, wrapping up the perfect bridal look.
Details
Giveaway starts on January 14th, 2019 and ends on February 14th, 2019.
Prize must be redeemed March 8th - March 10th, 2019
To Enter
Follow all of the listed partners on instagram (@LaValleeBridal @LizMartinez @Belloandblueevents @Belloandblueevents @Untamedpetals @Lagartier @Danicowanphotography by @Jadedbeauty_ @Thegrazingfox @Sonnenalpvail).
Visit the official contest webpage and fill out our quick entry form
(Link @LaValleeBridal bio!)
Tag all of your engaged bridal besties in the caption on "Official
Contest Entry posts"! (On @LaValleeBridal instagram account, one
entry per comment, unlimited entries)
Best of luck beauties! The winner will be announced by @LaValleeBridal on Valentine's Day, February 14th 2019.