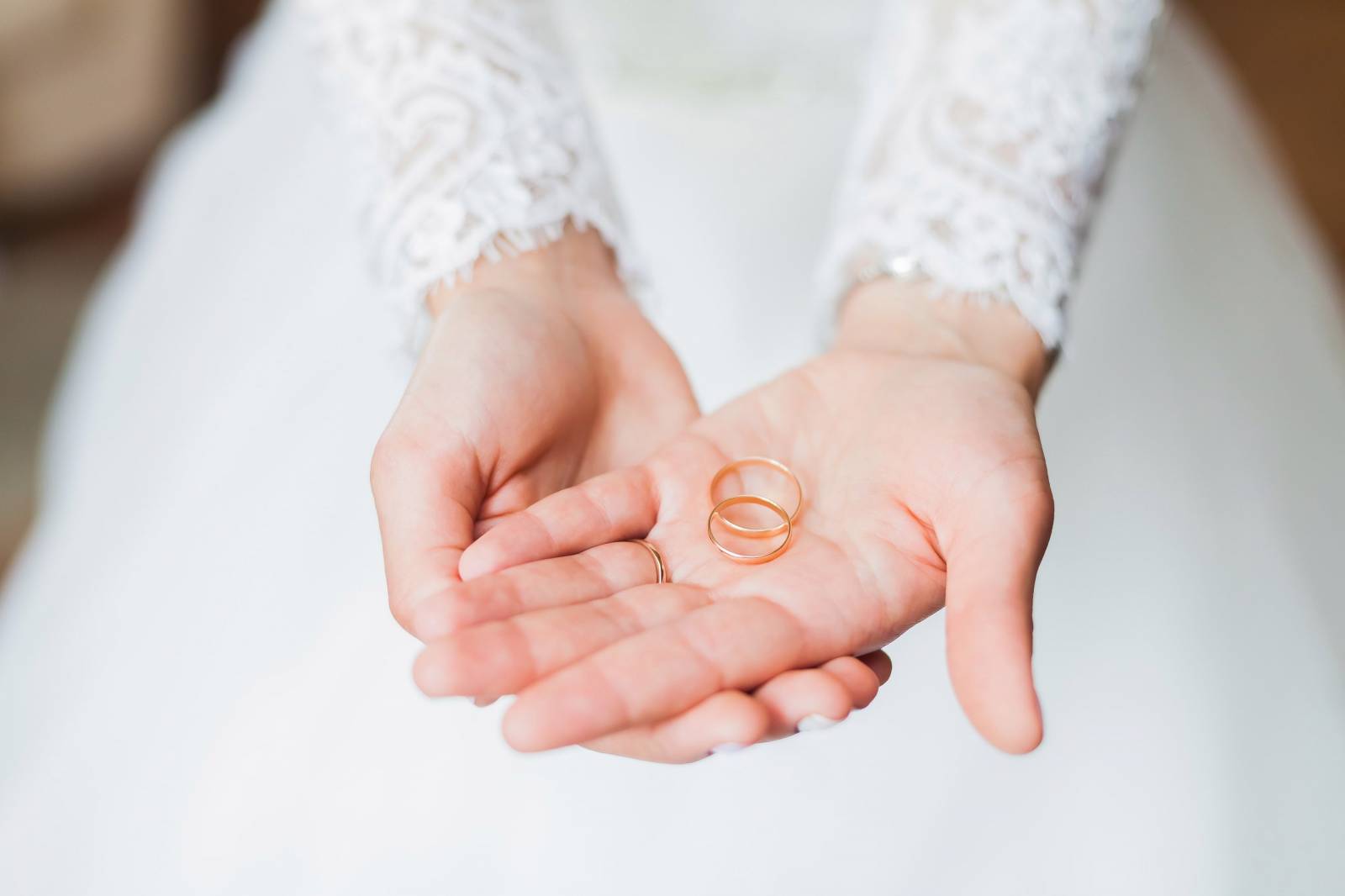 When it comes to planning your wedding, I'm sure that you've already thought long and hard about some of the big parts of the day like the venue, decor, and your dress. But have you started to consider some of the smaller details yet? All of these finer points will add up to help you create a fabulous day, so it is really important that you don't overlook anything.
Take your rings, for instance. They will be just a small detail of the day, but they are also going to be something that both of you will wear for the rest of your lives. So, it's important that you get them just right.
Not sure what to look for in the perfect engagement and wedding rings? Here are some tips that will help you find a pair that you will want to say "I do" to! And of course, check out our vendor guide for amazing local jewelers.
Match Your Engagement And Wedding Rings
If you don't already have your engagement ring yet, you might want to read this in-depth Whiteflash review to get a good idea of what kinds of rings are out there. Once you've picked your favorite, it's time to start thinking about your wedding one. After all, you might want to find rings that match. There are lots of rings that are designed using similar materials and styles, so I'm sure you will be able to find some that complement one another.
Start Shopping Well In Advance
Once you start looking for your engagement and wedding rings, you will find that there are hundreds to choose from. There are so many different styles of ring that you might feel a bit overwhelmed with all the choice. So, it's a good idea to give yourself plenty of time so that you are able to see plenty of rings. The more you see, then the more chance you have of finding one that takes your breath away!
Consider Your Lifestyle
You shouldn't just rush off and buy the prettiest ring you can find. It might not suit your lifestyle! For instance, if you work with your hands, then you could find most rings might get easily damaged while you work. If this is the case, it's worth finding some rings that are made durable materials, such as platinum. You might also want to consider finding a ring with rounded edges so that it doesn't dig into your fingers while you use your hands.
Think About Getting Them Personalized
Why not make your rings extra special by getting them personalized? There are now many jewelers who will be very willing to engrave a special message onto the inside of each ring. For example, some couples like to get the date of their wedding etched into the ring. No matter what kind of message you would like engraved in, I'm sure your local jeweler will be more than happy to help.
Finding the ring can top off the perfect wedding - good luck with your search!