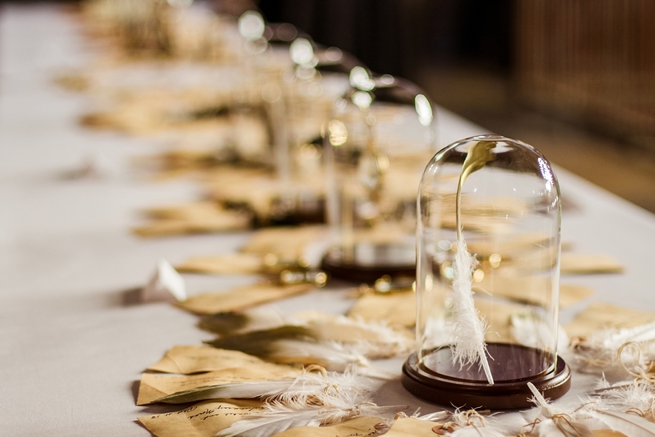 Photo by From the Hip Photo | View Real Wedding Feature


Add a Theme
Some of the most memorable weddings ever have a specific theme. Remember that this doesn't need to get all corny instead you could add it in a few different ways over the course of the day. If you and your husband to be love Harry Potter, then you could name each table after a Hogwarts house or professor, or maybe even a spell, and you could create cocktails based off the potions in the books. If you really love the beach and the ocean, then you could add blue and yellow touches to your decor, like pale blue tablecloths and seat covers, along with table displays made out of sand and seashells. No matter what you love, you can make it part of your wedding to create an experience that's unique to your lives.
Make Your Own Playlist
Is there anything worse than a wedding with music that you cant dance to? A lot of the time, if you hire a DJ they'll play traditional party songs that no one at your wedding will particularly enjoy, and if you get a band then chances are it'll be even worse! Instead, why not make your own playlist on iTunes before the wedding? Think about all of your guests and ask them to contribute song recommendations. Make sure you add a little Frank Sinatra early in the evening for your aunts, and some Blink 182 a little later on for your high school buddies.
Create A Fun Gift Bag
Gift bags are often the last thing you think of, which is why they often end up with contents that are a little bland and impersonal. Why not think about what your guests will really want at the end of a wedding? Perhaps they'll want some luxury soap that they can use the following morning instead of the generic stuff in their hotel room, or perhaps your female guests will want some flip flops they can slip on instead of their heels so they can dance the night away. Make sure that something about the gift is personal write a note to go in each one, or get a customized label for whatever sweet treat is in there a jelly bean jar with your names and wedding date can be kept forever.
Change Up The Guest Book
For a lot of couples, the guest book ends up being something that they flip through affectionately and then put away in a drawer for the rest of their lives. If you want to make sure that you love and cherish your guestbook forever, then why not make it a little different from the average one? Hire a photo booth like Booth Boy, and get people to take photos of themselves to stick into the guest book alongside their comments and well wishes. You could even provide comedic props like fake mustaches wigs and some crazy hats! Alternatively, you could use a book that you love instead of a traditional guest book, like a book of love poetry or perhaps a gorgeous coffee table book of photography in which your guests can write in the margins. You could also create a work of art out of your guest book provide a large sheet of paper that your guests can write on that you'll later frame and put up in your home.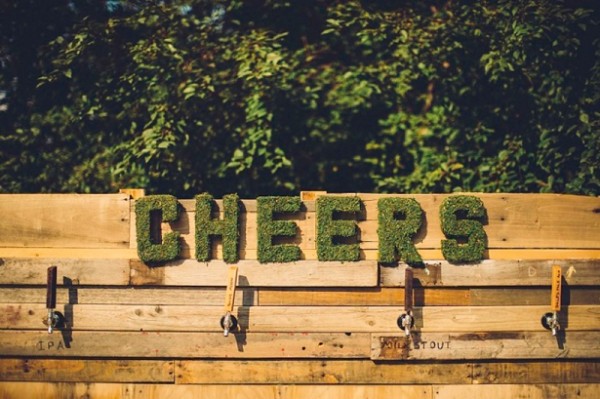 photo byryanpolei | view real wedding
Make It Personal
The most important thing about your wedding day is that it should be personal to you and your husband to be. Although its tempting to choose the food off a menu everyone likes chicken, fish or mushroom risotto, right? why don't you consider creating your menu yourself? Add dishes that come from your hometowns, or old family favorites that you still love. The decor can also be very personal add photographs from different parts of your life, from funny childhood snapshots to romantic photos from your engagement shoot.
Let Your Guests Customize Their Day
Lets face it: although your wedding is ostensibly about you and nothing else (well, maybe your husband to be as well), that is actually not the truth. Your wedding is about everyone who loves you gathering together in one big room to cry happy tears at the joy and love and happy ever after that you have found with your partner. Make sure that there are other food options available, let them make their own corsages from a flower table, allow them to put together candy bags and their own hot chocolate. A beer tasting station is a great way to incorporate beer from your favorite breweries and still giving your guests a range of choices. Don't be too rigid and you'll find that your wedding day will be absolutely perfect.