This post is paid for a sponsored by Clean Origin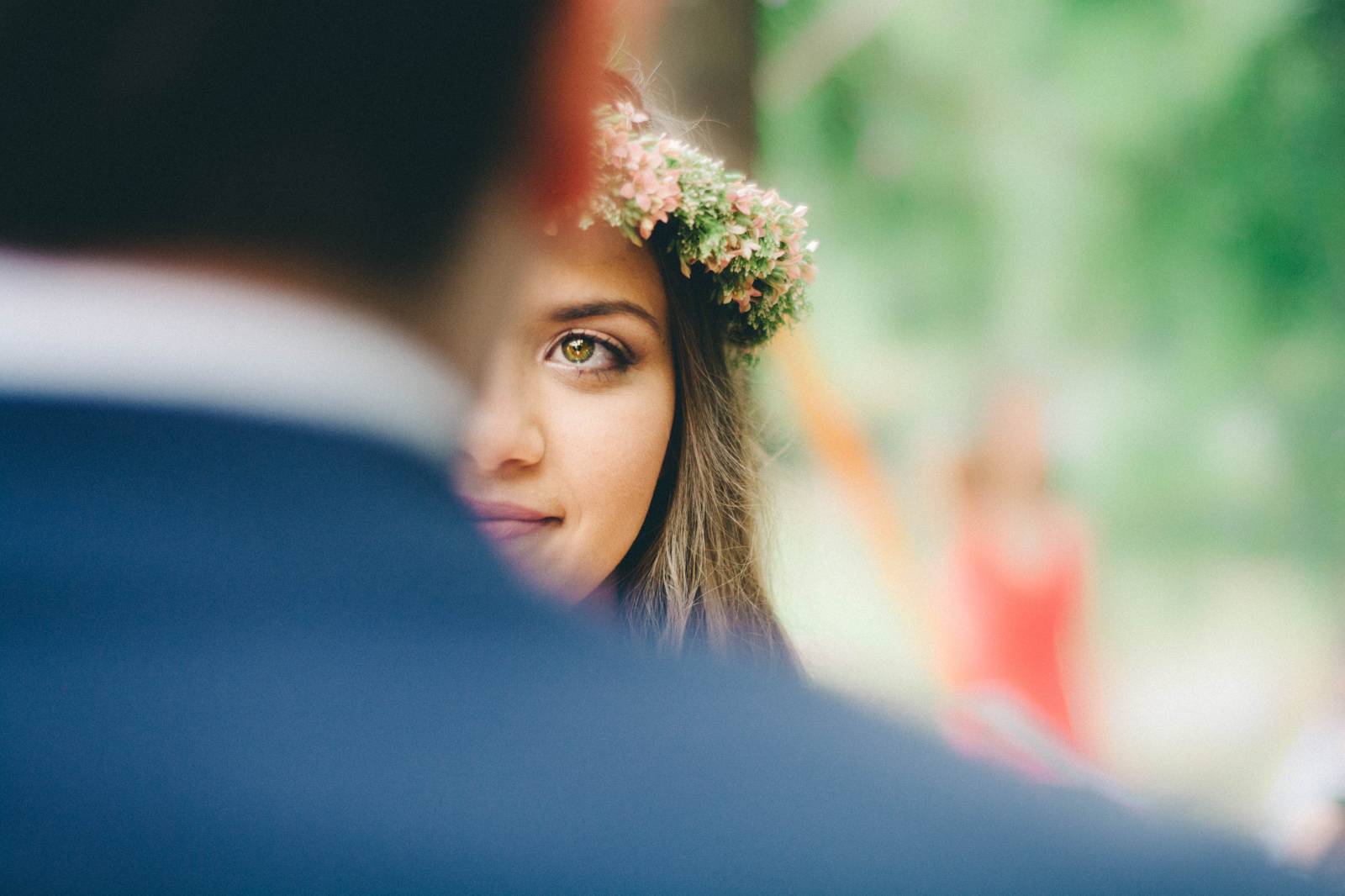 It seems as though couples today are constantly trying to find the 'next big thing' to do at their wedding. It's as if this celebration of love has now turned into a constant competition for who can have the biggest and best wedding day. What a lot of people seem to forget is that your guests are there (or should be) to celebrate your commitment, not to judge your decor or the number of flower arrangements you have. It's easy to get caught up in all of the options for your big day, so why not just go simple. A minimalist wedding can be just as gorgeous as one that's over-the-top. Here are some tips for simplifying not only your wedding, but your planning, and likely lowering your stress too!
Guest List
Your mother's hairdresser's daughter might be really nice and the life of the party, but she doesn't need to be invited to your wedding. This is, arguably, one of the biggest days of your life. Your guest list should represent the people you hold closest to your heart and who will celebrate your marriage for years to come.
Our tip? Sit down with your partner and each make your own list. Try not to discuss anything, but just write down the people that you can think of that you want to be there. Then, compare and compile. If your venue has a guest cap, it sometimes makes it easier to make some of the more difficult list cuts. Make sure you and your significant other are on the same page about the number of attendees, think about who you truly want present, and finalize a list that satisfies the two of you, not anyone else (your mother-in-law already had her wedding).


Ceremony
Your ceremony should be centered around your vows, and since this part of the wedding tends to be fairly short (less than an hour in most cases), you really don't have to make the decor too extravagant. You want your guests to be comfortable, so focus on finding chairs that they'll want to sit in for an hour. Then, place most of your focus on the altar. A simple arch with greenery or flowers is minimalist, yet elegant and will keep the focus on you and your partner.
Rings
If you want your wedding ring to match the simplicity of your engagement ring, find a simple plain or pave band. If you have a solitaire ring, then adding a bit of sparkle with a pave band can be gracefully beautiful. If your engagement ring has a bit more detail, a simple metal band will create a gorgeous juxtaposition. Changing up the color of your eternity band is a fun way to bring color to your ring finger, without adding too much flare.
A simple band is always a great option for a more masculine ring. A creative way to add meaning to your significant others' ring is to have it engraved on the inside. Add your wedding date or a love note for them to find on your wedding day.
Table Decor
Instead of spending hours assembling centerpieces, choose one flower, one piece of greenery, and one decorative item to use on each table. A great way to incorporate your love story into the decor is to have pictures of your relationship over the years as the focal point of each table. Even better, try to find pictures that include the guests that are sitting at each table.
A glass vase with a small bouquet of flowers and a few pieces of greenery can be absolutely stunning. Add some lace or a bow around the vase if you want a little 'extra'. But, keep the florals to a minimum. You want your guests to be able to see each other and talk easily during the reception.
Menu
We know you want to have all the delicious food on your big day, but simplifying the menu will also simplify your life. Even if you decide to have a buffet, still get feedback from your guests about what type of food they will eat. Include a menu option in their invitation. That way you'll only have to purchase what you know will be eaten. Have a few side options and a few desserts. When it comes to food, think quality over quantity.
Favors
Having wedding favors isn't necessary, but it can add a meaningful touch to round out the day. These can be extremely simple and yet so very unique! Tie your wedding decor or theme into the favor. If you got married at the beach, give away seashells with the date attached to a beachy beer. You can even incorporate your favors into your wedding, such as koozies or photo booth pictures. Have something small, yet special for guests to remember this important day.
Getting married is a huge life event, but it doesn't have to be a huge hassle. Keep everything simple and focus on what truly matters: your new momentous life as a married couple.