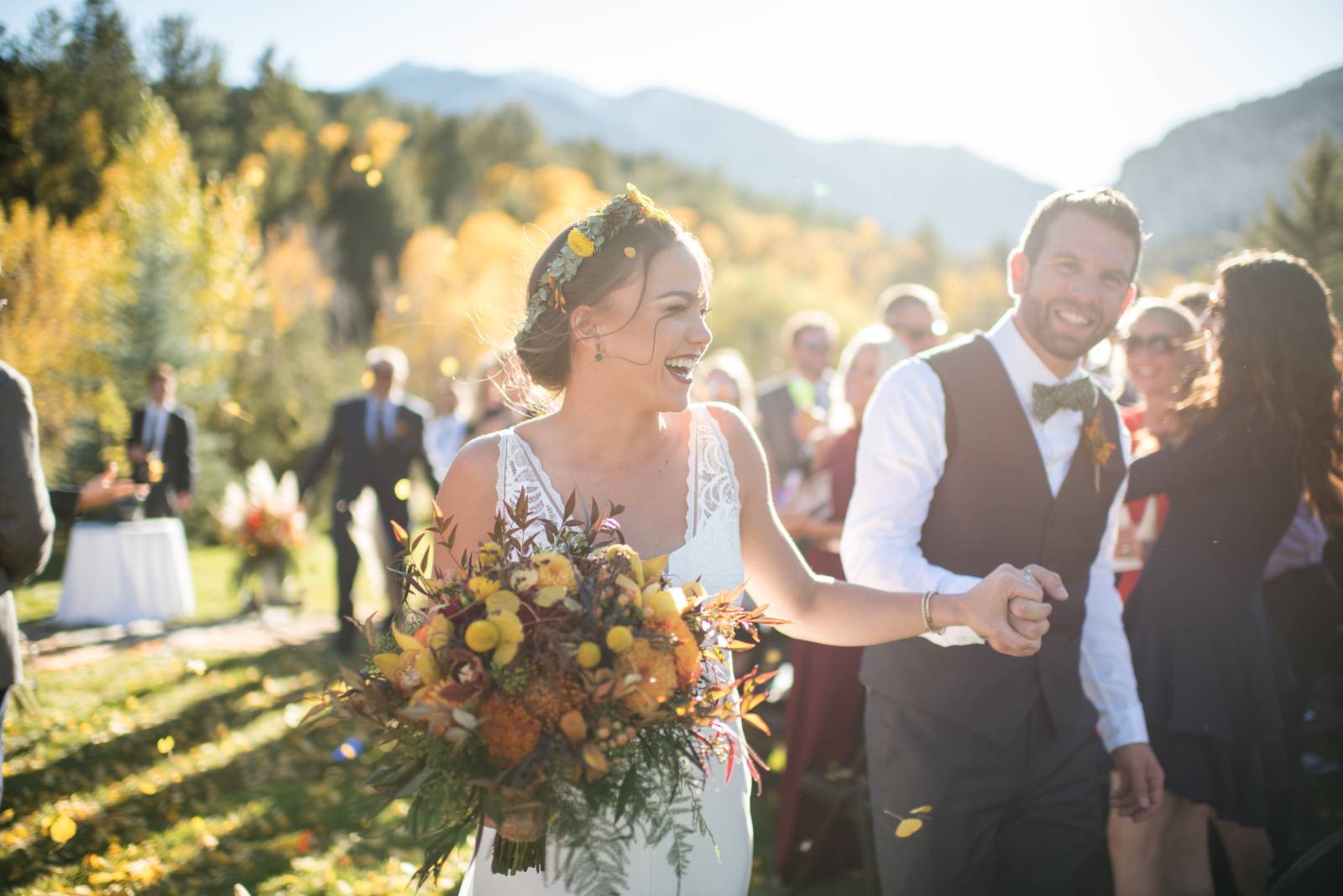 Photo by Jamee Photography | View Real Wedding Feature
1. Perfect for OUTDOOR CEREMONIES. Denver has 300 days of annual sunshine, more annual hours of sun than San Diego or Miami.
2. SCENERY. Need I say more? We have 54 mountain peaks over 14,000 feet with breathtaking views. With ski towns like Aspen, Telluride, and Vail, you will not be skimping on style or luxury.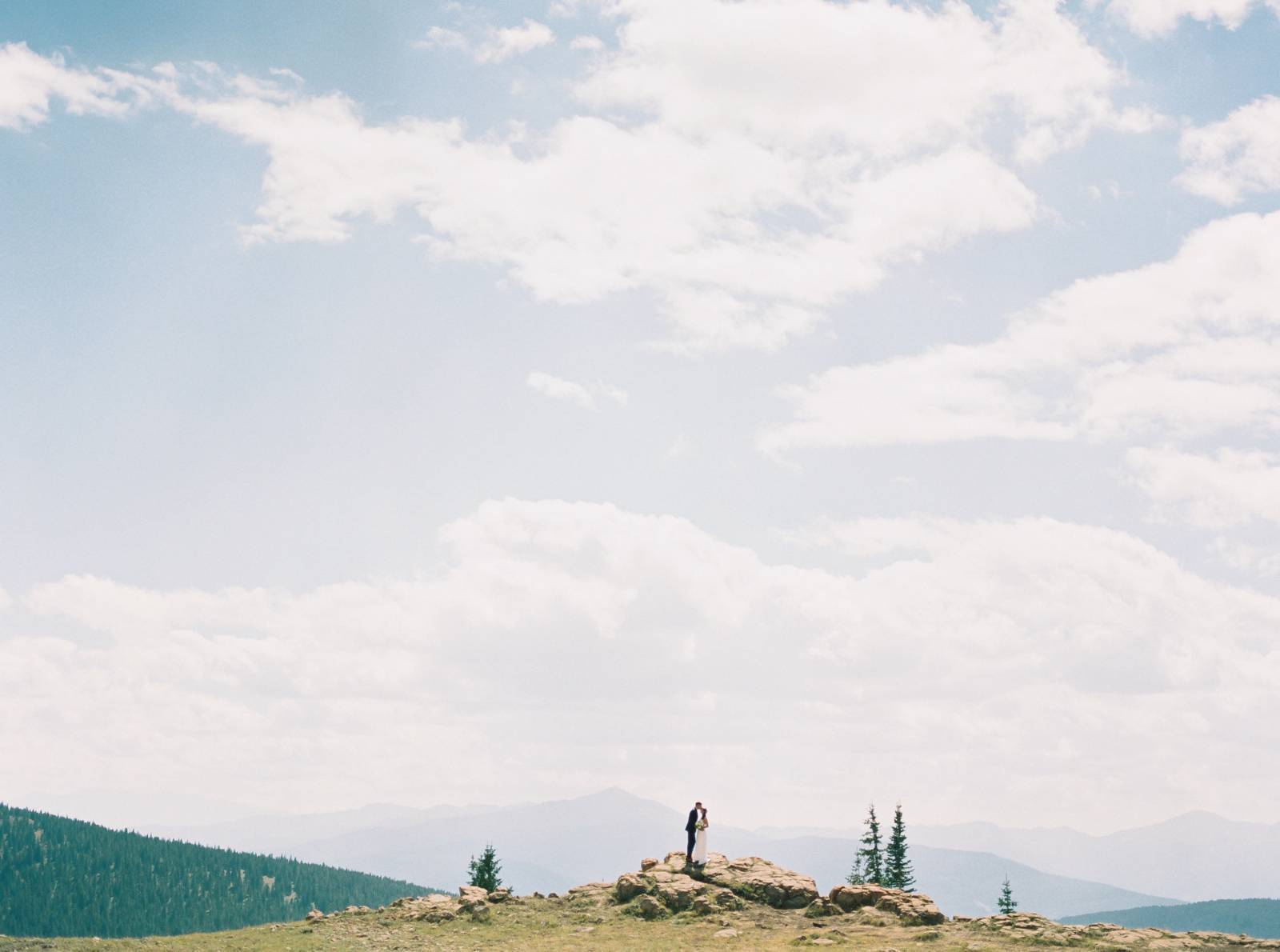 Photo by Sara Lynn | View Real Wedding Feature
3. For the CITY GAL. Downtown Denver has many chic modern venues and restaurants including The Ritz and The Four Seasons.
4. WINTER WONDERLAND. In most states, the winter is not a very popular time of year to get married. The mountains become a winter wonderland making it the perfect destination for a wedding.
5. Low humidity. Every day is a GOOD HAIR DAY.
6. Very unique transportation options. GONDOLAS and SKI LIFTS take you and your guests to the very tip-top of a mountain. Something that your guests will never forget and you will cherish forever.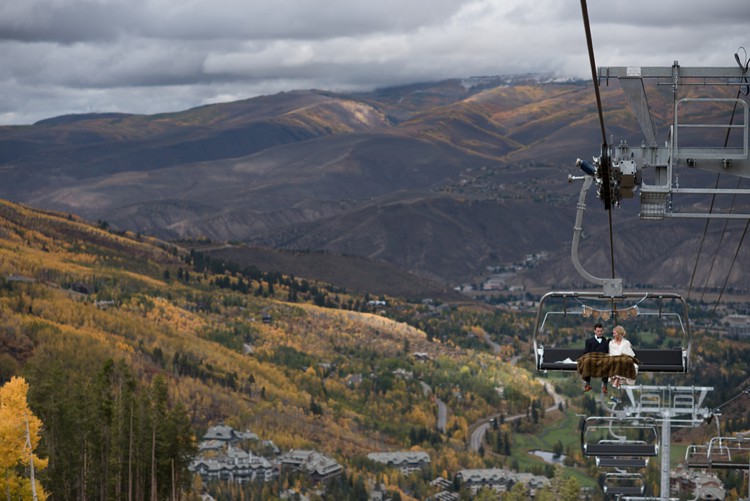 Photo by Nate and Jenny| View Real Wedding Feature
7. PERFECT DESTINATION WEDDING. Your guests will have an overwhelming amount of fun activities to do: hiking, biking, fly fishing, whitewater rafting, golfing, skiing. It's true! In Denver's rarified air, golf balls go 10 percent farther. Let's not forget the brewery seen in Denver is epic. Your guest will have no problem making their flight arrangements. Denver International Airport is the 13th-busiest airport in the world and the fifth-busiest airport in the United States.
8. SAVE MONEY ON YOUR BOOZE TAB. Alcoholic drinks pack a big punch at this altitude.
9. THE SKY IS BLUER here due to the less water vapor in the air at this altitude. Great for photos!
10. TALENT AND BRAINS! Denver is the second most educated city in the United States. We have the most talented and creative wedding professionals here to help you create the wedding of your dreams. Start planning your wedding today with our top-notch resource guide.