Rules are meant to be broken. If you are just engaged and starting to plan your wedding, you are realizing people love to tell you all about the wedding rules. Well, I'm here to tell you, throw those rules out the window! Here is my list of wedding rules that you should break.
1. Couple Shouldn't See Each Until They Walk Down The Aisle
A nicely timed first look that is scheduled before the ceremony is a must do. It allows for a memorable intimate moment and time for portraits with the photographer at a location that maybe you wouldn't have time to do after the ceremony.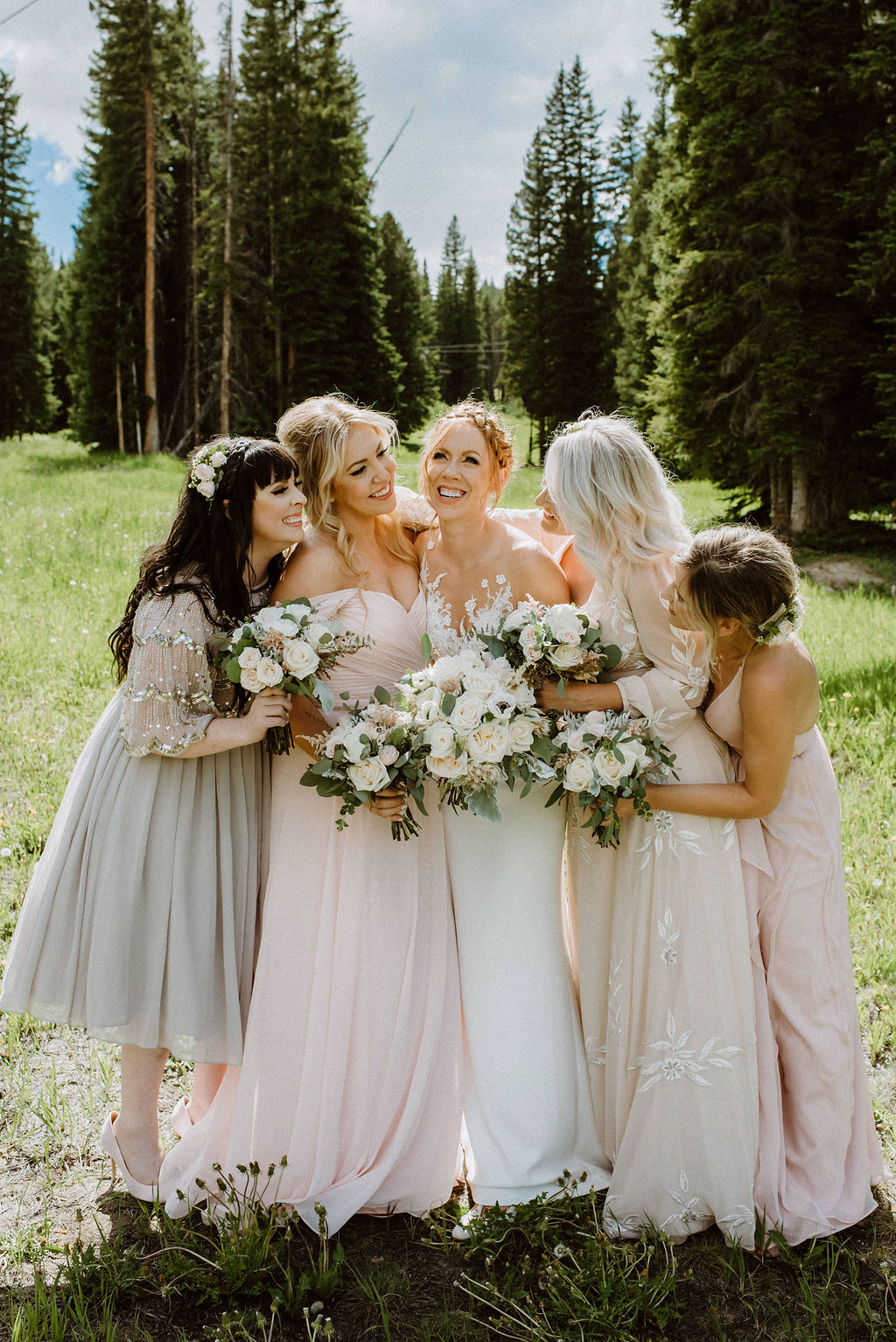 view real wedding feature | photo by a.light photography
2. Matching Bridesmaids Dresses
Mismatched bridesmaids dresses have been trending for a few years now and it continues to hold strong. Not only does it look great in photos but it allows to fit the style and body type of each the bridesmaids.
3. Traditional Black Tux
A classic black tux will always be in style. But I'm also loving that grooms have been expressing their personal style in suites in all different hues.
4. Favor
And the best part of the wedding was the favor.....said no one ever. In fact, it is probably the most overlooked and unmemorable detail of the wedding. Consider making a donation in their name to an important cause/charity.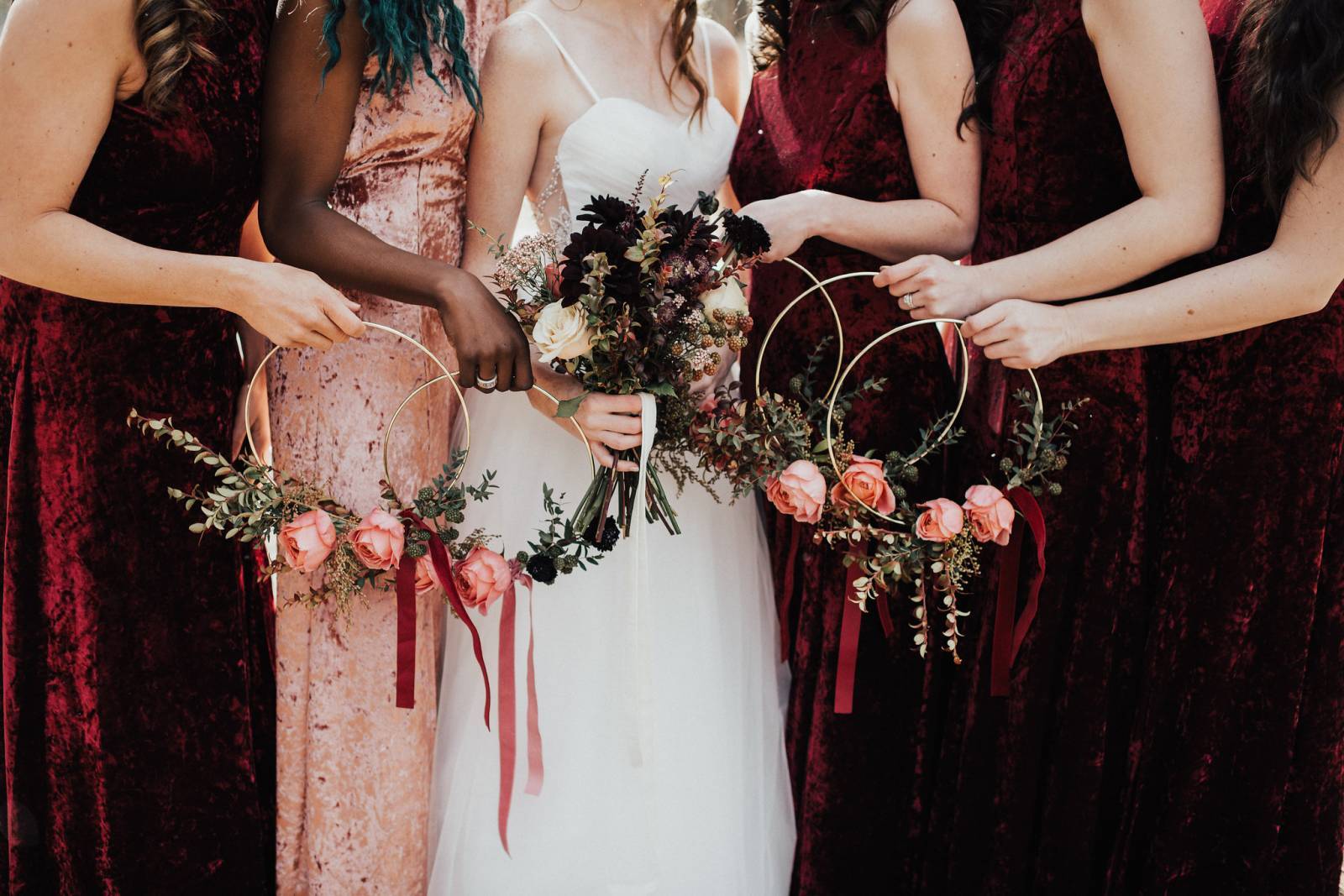 view real wedding feature | photo by nate shepard
5. Floral Bouquets for Bridesmaids
I'm not saying I don't love flowers... the more the merrier! But floral bouquets are expensive and this can be another opportunity to get creative. I'm obsessed with the rings shown in the photo above. There are many options for floral bouquet alternatives...winter muffs, leafy green bouquets, lanterns, fans....
6. Horizontal Rows for Ceremony
Circular seating for your ceremony is a great option. It adds a feeling of intimacy and if you don't have a scenic backdrop, this puts the focus on the couple rather than the surroundings.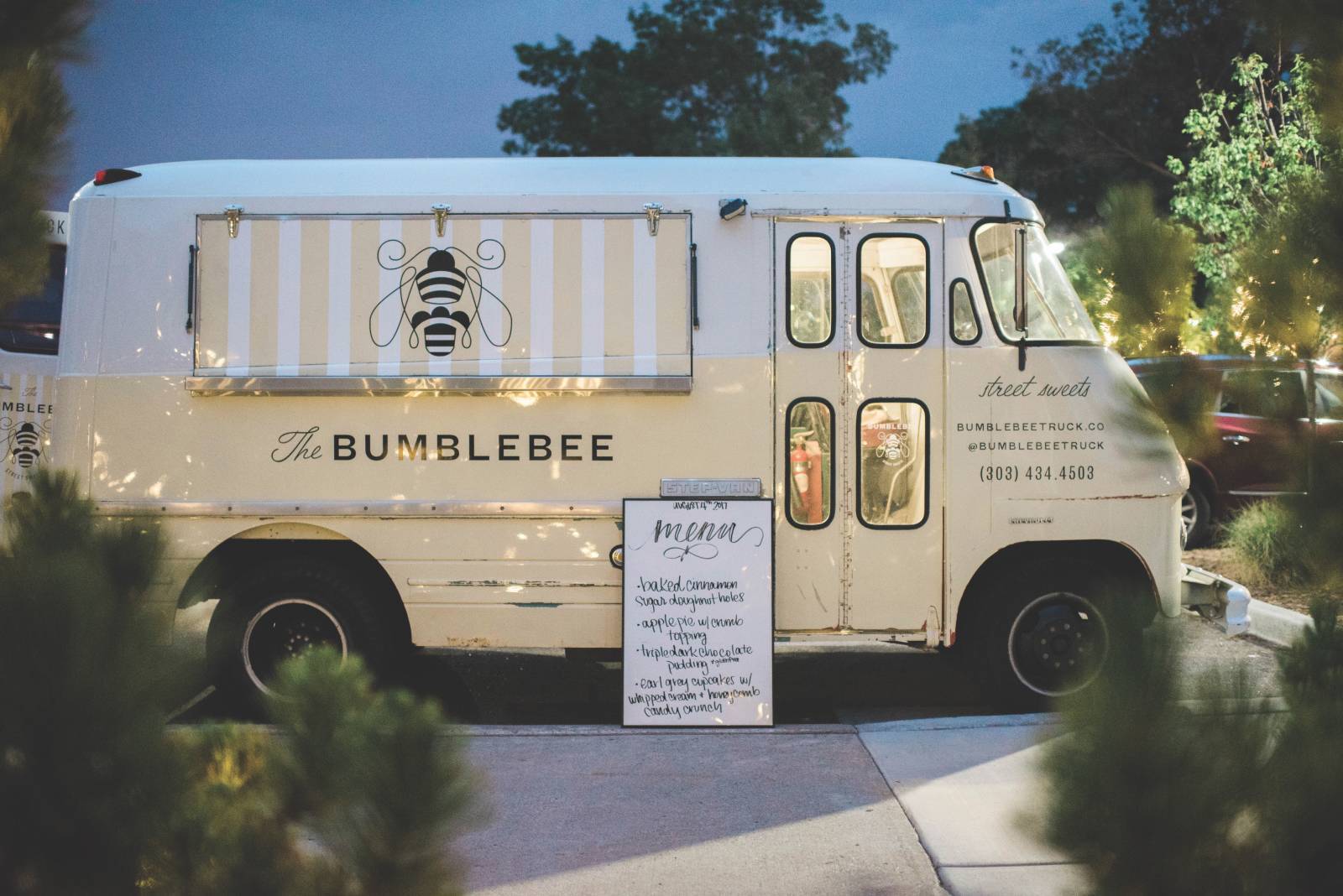 photo by christa hitchcocky | food truck by the bumblebee truck
7. Traditional Four Course Meal
Move over long sit-down dinners, casual cool buffets and food trucks have struck a cord with couples and we are so here for it. Still craving the four-course meal? Save it for an intimate rehearsal dinner.
8. Brides have Bridesmaids and Groom have Grooms
This is no longer a hard fast rule. Have a guy BFF? It is completely acceptable to have them stand on the bride side. Say yes to groomswomen and bridesmen. It's about time!