For years, Mile High City chefs have been working directly with local farms, utilizing Colorado's bountiful harvest of fresh produce, artisanal cheeses, and organically raised meats to create dishes that are eco-friendly, innovative and - most importantly - delicious. In Denver, local is always better.
Here are just a handful of spots to enjoy farm-to-table dining in Denver.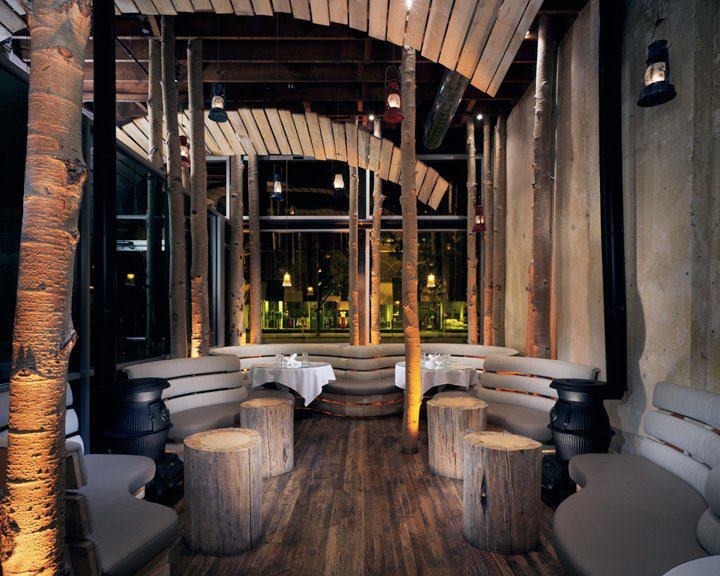 This magical S. Broadway restaurant transports diners to another world - the design invokes a forest full of aspens, Colorado's signature tree. The cuisine expertly blends European and Western flavors, as Executive Chef Pete List creates menus with seasonal, local, and conscientious ingredients as much as possible. In addition to Beatrice & Woodsley's plentiful garden-focused items, limited-dietary restriction menus are available upon request.
These gourmet dogs made of elk, reindeer, boar and other assorted wild game meats have been raved about by everyone from Anthony Bourdain to Food & Wine Magazine. The most inexpensive gourmet meal in town uses local meat providers to give a true taste of the Rocky Mountain West.
The farm doesn't have to travel far to get to the table at Bittersweet. The Washington Park restaurant has more than 600 square feet of dedicated garden space on the property, adhering to organic gardening practices. Bittersweet's house-made breads, pastas, house-cured meat and handmade desserts get their inspiration from an artisanal approach to cooking.
Duo is a hidden treasure for those seeking a special dining experience. Tucked in Highland, one of Denver's hippest neighborhoods, the restaurant is passionate about supporting local organic farms and purveyors, featuring fine foods from across the Rocky Mountain Front Range.
Nationally recognized as one of America's top ten new restaurants in 2007, The co-founders of Fruition Restaurant, Alex Seidel and Maitre D' Paul Attardi, didn't just want to buy from local farms. They wanted to
be
a local farm. In 2009, Seidel and Attardi joined with several other partners to open Fruition Farm. The 10-acre farm, located south of Castlewood Canyon, provides eggs, greens, vegetables and herbs for the restaurant, as well as a sheep dairy to produce cheese.
This South Pearl eatery (sister restaurant to the wildly popular Sushi Den) offers Japanese-inspired global cuisine, with a local Colorado twist - many of Izakaya Den's ingredients are sourced from their own farm - Den Farm - located in nearby Brighton.
This new farm-to-table bistro, located in the heart of downtown Denver's 16
th
Street Mall, features a menu that evolves seasonally and reflects the simple and straightforward preparation of comfortable classics. The Kichen is a restaurant built by a community of craftsman, serving food and drink from a community of like-minded farmers, ranchers and purveyors for the sustainable enjoyment of the whole community
This new restaurant in the lower Highlands (LoHi) may be located in a former mortuary, but its "farm to street" cuisine is far from ghoulish. Chef/owner Justin Cucci's culinary creations are inspired spins on global street food, with Colorado's seasonal ingredients taking center stage. Even the restaurant's talented mixologists bring locally sourced ingredients behind the bar, serving up unique cocktails to diners on Linger's breathtaking rooftop patio.
Potager Restaurant & Wine Bar, which opened its doors in 1997, features a menu that changes each month, designed to show off the finest local ingredients available, including fish, meat, and poultry. The restaurant grows vegetables and herbs in a garden behind the restaurant, and buys all of its food from May through December from local farmers. It then preserves food for the winter and makes everything from scratch. Potager encourages diners to partake in the immediacy and excitement of vegetables just from the ground and fruit right off the branch.
Following a "field to fork" mentality, Root Down prefers to stay as organic, natural and local as possible. The eatery, located in a stylishly renovated former gas station in the Highlands, prides itself on striving to solve the "Omnivore's Dilemma," creating a dining spot where all dietary needs will be accommodated, including vegetarian, vegan, raw and gluten free; also allergies or intolerances are always handled professionally by the kitchen team. On the first Tuesday of every month, Root Down hosts a Raw Food Night, with four courses of raw food prepared by chef Daniel Asher.
from denver.org