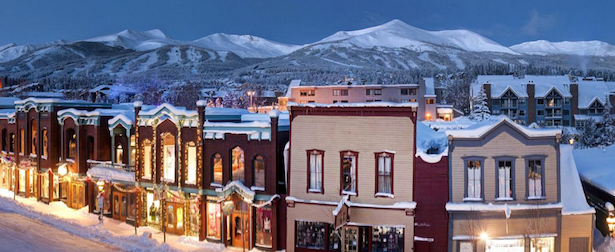 1. Population
. 4,540 - Permanent Year-Round Population. 37,145 At it's Peak with Visitors from around the world.
2. Restaurant Scene.
With 97 restaurants (79 with bar / 18 without bar) to choose from, you will find everything from high-end elegant to street tacos to good bar food.
3. Shop till you Drop
. Breckenridge is home to 188 shops and boutiques. I have personally come across a few new women's clothing boutiques that you will not want to miss:
Beloved
,
Valley Girl
,
Moxie
, Big City Blues
4. Sunshine.
300 days of yearly average sunshine
5. Snow.
300 inches of yearly average snowfall
6. Mining Town.
Established in 1859 by a small group of prospectors, the town's Gold Rush brought droves of settlers seeking their fortunes. Breckenridge's rich and colorful history is full of gold finds and mining, exploration and adventure, brothels, saloons, booms and busts.
7. Free WiFi.
Provided by the town of Breckenridge, WiFi is free at these locations:
Town Hall - 150 Ski Hill Road
Breckenridge Recreation Center - 888 Airport Rd.
Riverwalk Center - 150 West Adams Ave.
Breckenridge Transfer Station - 150 Watson Ave. between Park Avenue and Main Street
Breckenridge Golf Club/Gold Run Nordic Center - 200 Clubhouse Road
Breckenridge Welcome Center - 203 South Main St.
Stephen C. West Ice Arena - 189 Boreas Pass Road
8. Nordic Centers.
Downhill skiing isn't your thing. Try our cross country skiing and snow shoeing at one of the two Breckenridge Nordic Centers.
9. Highest Chairlift.
12,840 feet: Summit of Imperial Express, highest chairlift in North America
10. Parks & Open Space.
55 acres of town-owned parks & 560 acres of in-town open space
photo and info provided by gobreck.com