When you are looking for new ways to decorate your home, you may be thinking about a different color palette to freshen the look. Colors are bolder and stronger this season, so there are many more to choose from this year than ever before. Interior design is important to get right because you can end up having to live with your style decisions for several years. To get it right this year, think about how you use the room, and the mood you wish to convey. Here are five great looks you can create in your home this season: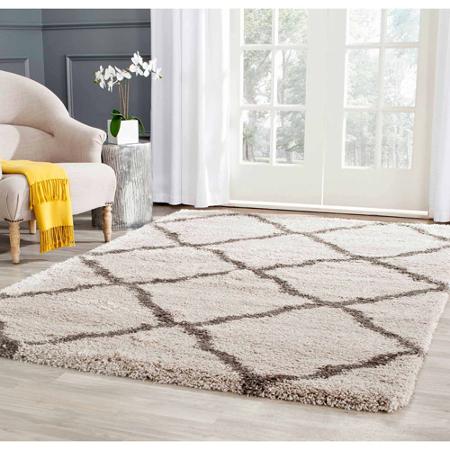 1. Glitz & Glamor
- It's easy to create a dazzling finish to any living room. Pick high gloss finishes for your furniture. Black leather will never go out of fashion for the couch, but for an extra touch of glamor, choose a brilliant white corner suite. Luxury finishes are all about the texture. Choose a
furry rug
at the feet of your couch. Soft furnishings should also demand attention from the eye. Check out golds and shimmering reds for this season to help you create that ultimate glam look. Strong, bold colors like red on white or pale surfaces really pack a punch and are pleasing to the eye for this look. Lighting should keep in with the look you are trying to create. Donít be afraid to install a chandelier style light fitting. Stick to the photographerís rule of three-point lighting. Ensure you have a good selection of matching standing and table lamps to throw great light into the room. Drapes, blinds or curtains should be rich and lush in color and texture. Pick the same bold colors for the cushions and other soft furnishings. Always have a large vase full of fresh flowers from one of the
best online florists
. Choose bouquets that complement or match your palette in the room. Big flowers like lilies work well here. If you can have one in your home, a roaring fire can make for an incredible focal point for the glam look. You can sit in front of it and feel like a movie star!
2. Minimalist
- High gloss furniture works well here too, but the shape is everything. There should be no soft furnishings or ornaments to take the eye from the clean lines of the furniture. Squares are popular shapes for this look. Keep your belongings in closed cupboards rather than using shelves. There should be straight lines and uniform dimensions throughout the room. Some people liken furniture shapes in minimalist rooms to boxes. There is nothing soft here, but instead a sense of everything being solid, firm and efficient.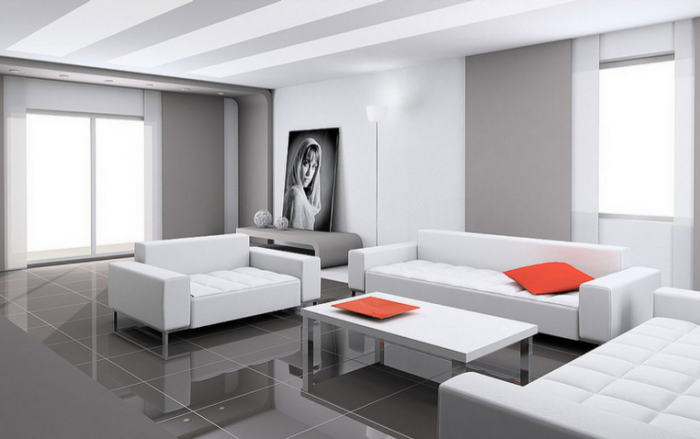 image credit: flickr
Colors are used a little less when you are going for a minimalist look. Blacks, whites, and woods are best to achieve the esthetic appeal of a minimalist room. You may even become more particular about cleanliness and keeping things tidy if you choose this style. While the room can be very comfortable, it might not look that way at first glance. Lighting is usually simple. You might choose some ceiling spots enhanced with
floor LEDs
.
3. Romantic
- To create romance in a room, choose furniture that is soft and huggable. Big squishy sofas and lots of vases of fresh flowers in pinks and reds are ideal. Photos of loved ones should adorn every wall and furniture surface. You can even buy those
stick on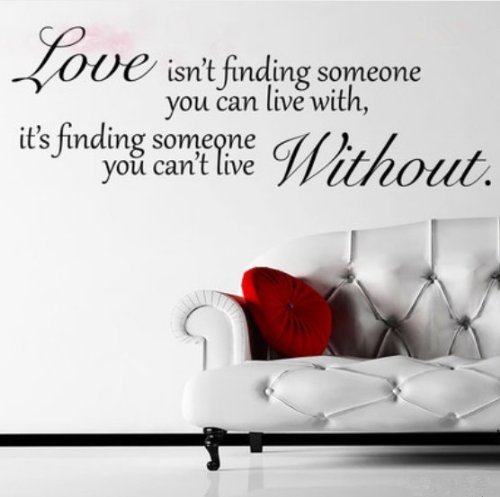 words
to create sentiment on the walls. You can never have too many cushions and throws to make the room soft, feminine and inviting. Thick pile carpet topped with soft rugs are part of this look too. Make sure you have a good sized TV screen and a sound system in place for a romantic room. Youíll probably want to watch some romantic movies or listen to some love songs. A fireplace makes a good focal point in the room. Choose an ornate mantelpiece and add lots of candles for a romantic night in. Lighting should be on a dimmer switch. You can use ornate light fittings that feature intricate designs of leaves or curves.
4. Shabby Chic
- This style may not be to everyoneís taste, but the trend for it isnít going away. Upcycling is a great hobby. You can take old furniture and create something new and chic with just a few tools and a tin of good
paint
. Decorate it with fabrics or stenciling to enjoy something unique. Pastels are more popular in this style than bold colors. But with so many vibrant shades out there, it would be worth experimenting with your palette.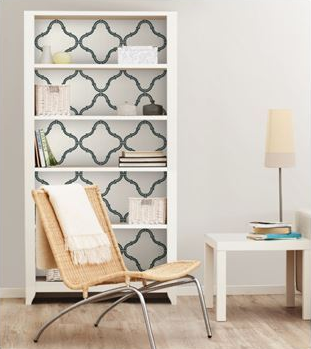 Nothing needs to match, but it may be worth considering which colors are most complimentary. Small vases and pots of flowers finish this look off, but the beauty of this style is that it can continuously evolve. Creating your own shabby chic look can get you exercising those
DIY
muscles. You might want to build a little trinket box, or turn an old sideboard into a beautiful country-style work surface. A handheld sander, decorators paintbrush set, and easy access to a craft store may be all you need. You could create a beautiful centerpiece for your room. Trinkets and ornaments look great here, and you can personalize each of them in your own way.
5. Historic
- If you like this style, you can have hours of fun trawling antique auctions and the web for beautiful furniture. You may want to install some wood paneling along the walls of your room. Stain these as dark as you like or put your own twist on the look by painting them in vibrant colors. Paintings rather than photographs can go a long way to achieving a more historic look. Stone or slate floors can look exquisite. Alternatively, choose some hardwood flooring. An open fire is a must, with an old regal chair beside. Old style fleur design rugs add to the rustic appeal of this look. No matter what your taste, it can be fun to try different looks in the home, especially in your living room. Itís important you enjoy the finished look as well as the process of creating it. Try searching Pinterest for ideas, or sketching your design in a scrapbook. Perhaps you can find the right look in a magazine or on TV. Happy decorating!