The lion, the witch, and the oh-so-stylish wardrobe. If this is how you'd title your life story, we so get you. Fashion forward people are always on the front lines of what's hot and what's not. Even if this doesn't describe you, however, we can help. Consider us your virtual shoppers, so to speak. From tops to bottoms to one-pieces and shoes, you'll be stylin' in no time.
1. The Jumpsuit
You might have thought this trend was on its way out but it has more than proved its staying power. The shorts jumpsuit has been all over this summer and, from the sleeveless variety to the long-sleeved with shorts (and belt, of course!) and beyond, it had many variations. We anticipate this trend will continue throughout the year, as there's nothing more polished than the look of a sleek black jumpsuit, a pair of pumps, and the perfect accessories. It's become such a staple; it's giving the little black dress a run for its money.
2. Rose Gold Accessories
Rose gold
is quickly becoming one of the most popular hair color trends, but that's not where it stops. From vintage rings and bedazzled iPhone cases to rose gold sunglasses and metallic tennis shoes, this distinctly feminine color is something you should stock up on and fast. Looking for
unique rose gold jewelry
? Check out Gemvara.com and find something that'll really have heads turning.
3. Statement Socks and Tights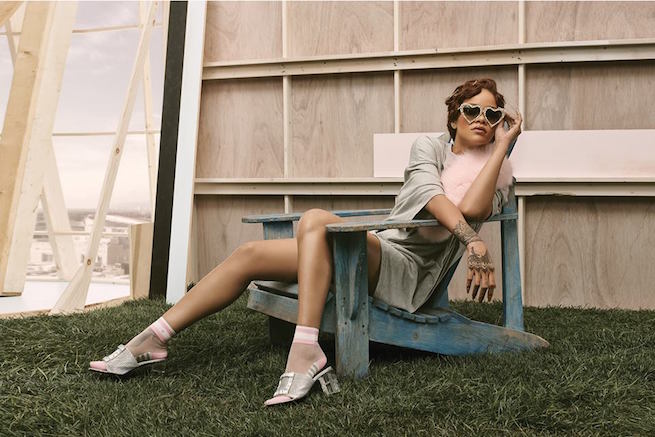 The days of boring black ankle socks are gone. People are letting their feet and legs do the talking, and they have a lot to say. Try some
Stance cool socks
for an article of clothing that will get the conversation started. A fun pair of knee socks can also make a short skirt look fantastic. Have a pug you love to death? Buy a pair of pug socks. Trust us—they exist! And a classic pair of argyle or weave tights take a basic dress from ordinary to extraordinary.
4. Your Staples
These are the things you need to start with for pretty much every outfit. Everyone should own a quality white and black tee, the LBD (little black dress), and a stylish leather (or faux leather) belt. A denim jacket is a solid staple, as you can really dress it up or dress it down with your accessories. The black blazer is the same, and if you buy the right style, it doesn't have to always look like you're going to the office. Lastly, you'll need a few pairs of fashionable jeans, as this is the perfect place to start when creating an ensemble. From there, you can dress up with a pair of sky-high pumps or dress down with a statement tee.
5. A Hobo Bag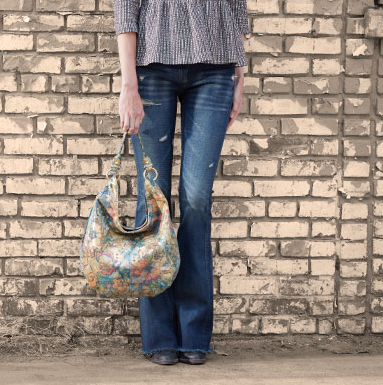 A stylish, well-kept purse is something every woman needs. From clutches and shoulder bags to leather totes and designer options, a fab purse makes every outfit look better. While some purses come in and out of style, the Hobo tends to be a more classic sort. And because hobo bags are fairly large, they're great for the woman on the go. From the office to the bars, this bag will be your BFF. Head to HoboBags.com (where else?!) to find the latest styles.
6. Fashionable Outerwear
Whether you live in a cold weather climate or you simply get an evening chill, you need a stylish coat. Our favorites for just about any weather have to be the sweater wrap and the trench coat. Both of these are classic choices and, because of this, you can get away with wearing the same types, year after year. The pea coat is another timeless piece that nearly everyone can pull off, and if you want to go the trendy route, get yourself a cropped one. Paired with a pair of boyfriend jeans, this look is a true head-turner.
Wondering what to wear this year? We've got your back (well, your whole body). Make sure to stock up on these six wardrobe items and you'll be at the height of fashion.