If you're in the midst of a bit of remodeling and would like a stylish wet bar to be a part of the design, we can help. From modern and mobile to retro and rustic, there are so many fun directions to go in when designing this area in your home. Chances are, if it's fully stocked, it'll be a big focal point in your house when you have parties—that's why you want it to look wonderful. Read on for tips on decorating an at-home wet bar.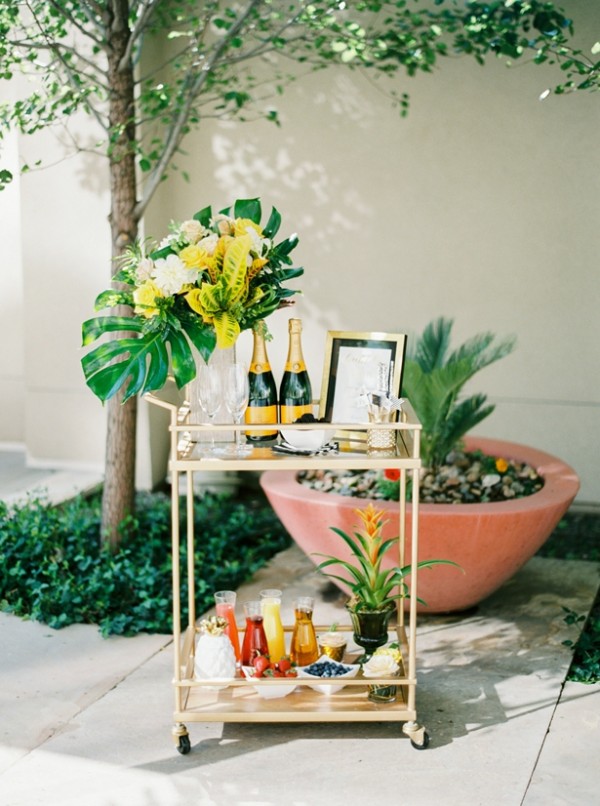 Make it Mobile
Buy a
stylish bar cart
so that you can bring this into various parts of the house. This is great for entertainers, as people who
throw parties
a lot likely don't throw them all in the same part of the house. Whether you put it by the kitchen for proximity to your appetizers or roll it by the pool, guests will love having it nearby. Stock it with
the proper barware
, plenty of booze, the appropriate wine and tumblers, mixers, and whatever else might go with your motif or theme. Fresh flowers and candles always add nice ambiance as well. Even a bowl of mixed nuts would be a nice touch. You also might consider making much of it serve yourself, especially if you've got something like a pre-mixed margarita. Put out limes, salt for the rim, and maybe even jalapeños, and serve the margarita in a giant apothecary jar. That way, you can have as much fun at your party as the guests, as you won't have to constantly be handling refills. Also, if it's a special occasion, you should definitely go for some personalized
growler bottles
inscribed with a message for the event. Guests—particularly your beer-drinking friends—will be over the moon for these.
Fit it to Win It
You might have an awkward space in your house that's too small to make it a closet but too big to do anything else with it. What do you do? Make it a wet bar! Install some stylish cabinets on the top with glass doors for viewing (that is, if you have wine and liquor glasses worth viewing!). For the bottom, add a wine fridge, beer fridge, and a couple of stainless steel drawers for your bar supplies. Pop a few lemons and limes up there (real or fake!) and the requisite statement sign for ambiance, and you're good to go!
Put One in By the Pool
Drinking and swimming go together like … wait, maybe that doesn't that sound great but, still, as long as you're safe, a wet bar by your pool can be outstanding. And if you're worried about liability at a pool party, you can always hire a lifeguard!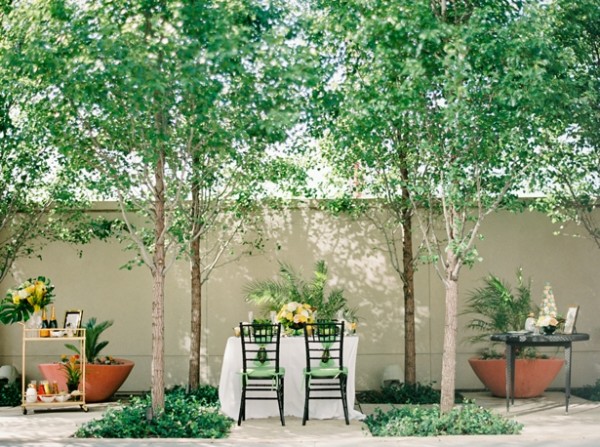 There are so many ways to go when doing this. Hire a contractor to help and if you need inspiration for this, simply enter "wet bar" or "pool bar" on Pinterest and your head will nearly explode from all the ideas. From simply breathtaking swim-up bars (what!?) and pool side sheds to a DIY shed made from reclaimed materials or a simple concrete bar you can put by the pool, there is something for every style and budget. Add a built-in keg and put a fire-pit nearby and you might have trouble getting some guests to leave. Need some help in decorating an at-home wet bar? Follow these tips and this could become the new fave spot in your humble abode. photos by
rachel gomez
|
view full feature on COUTUREcolorado WEDDING