This Bloody Mary Gift Set makes for the perfect hostess gift for this holiday season.
DIY Bloody Mary Gift Set
vodka
cooked bacon, 2 slices.
kosher salt
celery salt
bloody mary mix
Put two slices of cooked bacon in jar full of vodka. Let the bacon sit one to two weeks. Take out bacon. Using a strainer or a cheese cloth, strain vodka to remove bacon fat. Pour bloody mary mix into a separate jar. To make celery salt, mix equal parts celery salt and kosher salt together.
by lifestyle blogger Laura Krudener of Among the Colors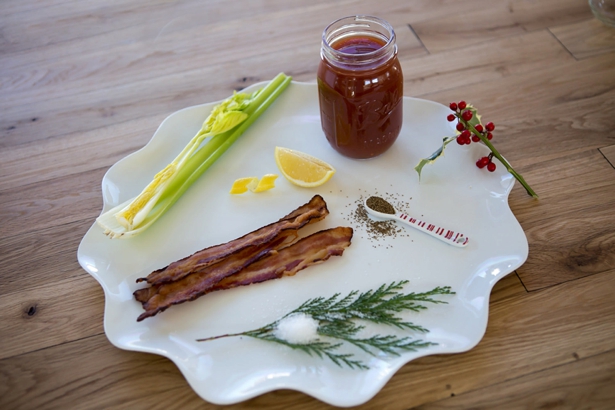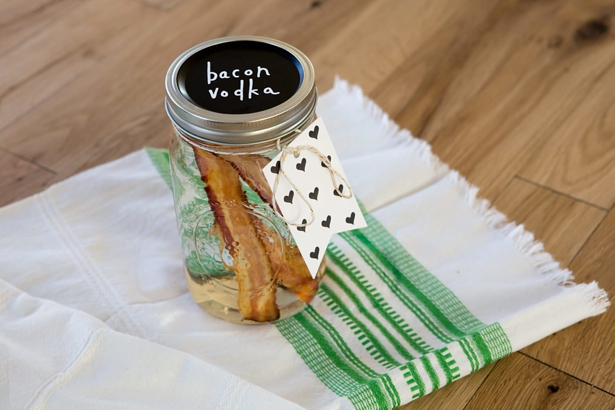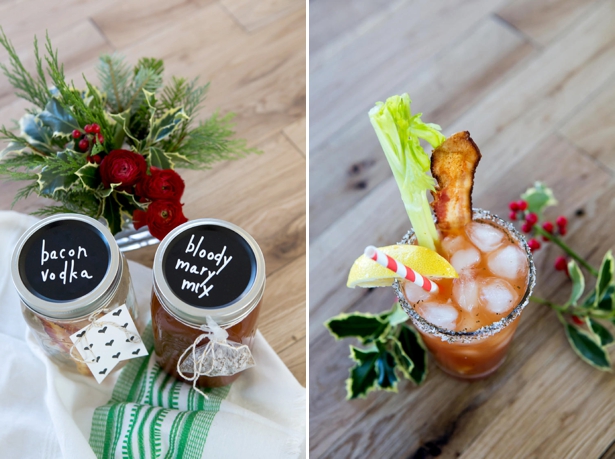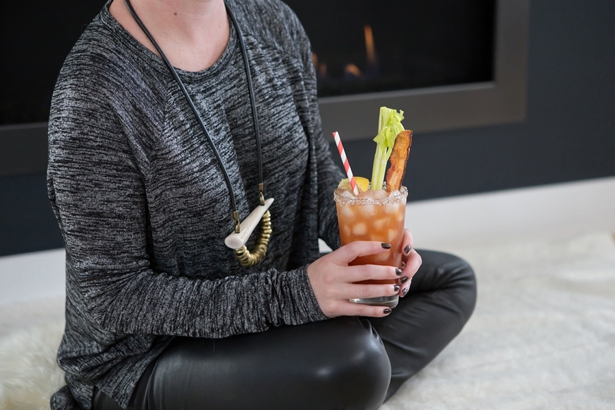 Photography:
Sara Ford
| Letterpress Tag:
Sugarpaper