One of the perks of the editor gig is hearing all the baby names in our nursery/newborn/family submissions. I have a slight obsession with baby names, and by slight, I mean that I spent months on
nameberry.com
considering origins, sounds, meanings, and popularity ranking to decide what my daughter should be called. When I received a submission for a "Matilda May", I couldn't help but grin at the adorable appellation. Not only is this name a slice of quirky vintage heaven, but the story behind it keeps up the cuteness...
"Regarding her name...my best friend Mary actually named her! She was at a wedding and there was a darling little Matilda running around. She texted me and said, "We have to name her that!" It took a little while to get Adam on board, but once he found out Matilda means 'battle maiden', he was sold."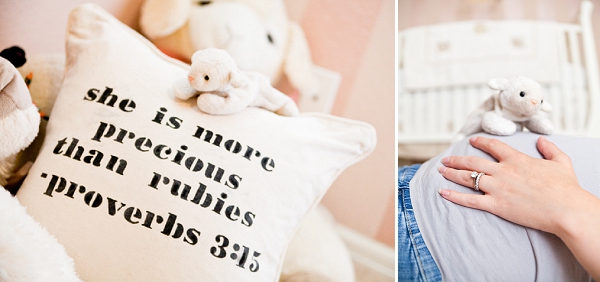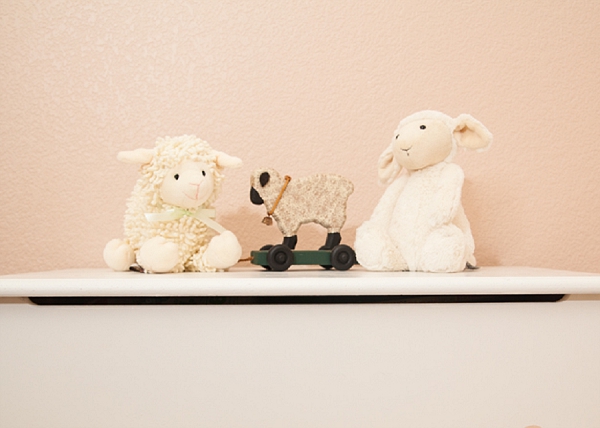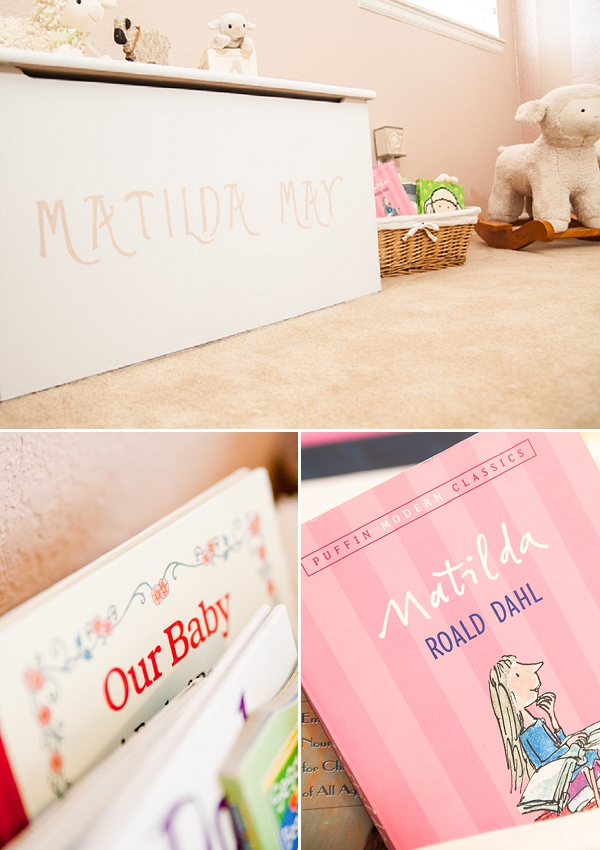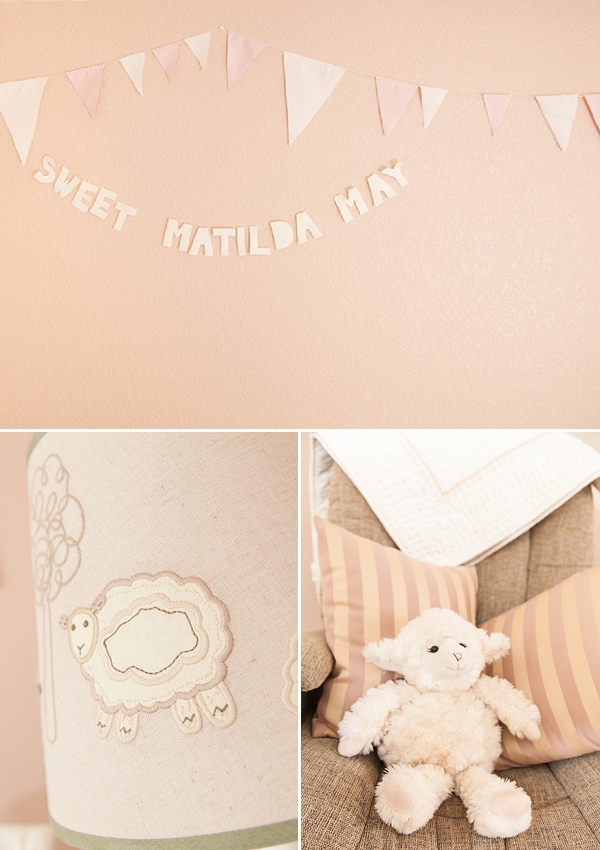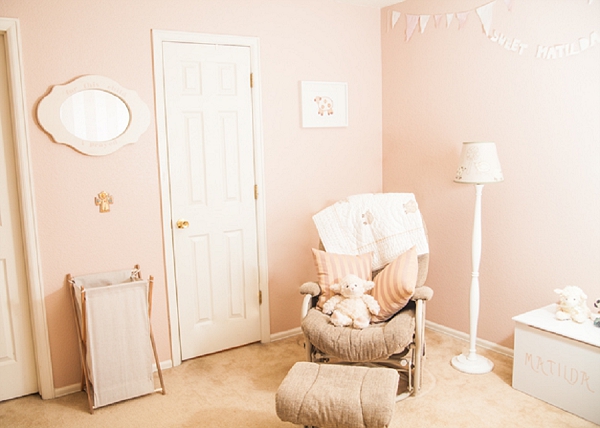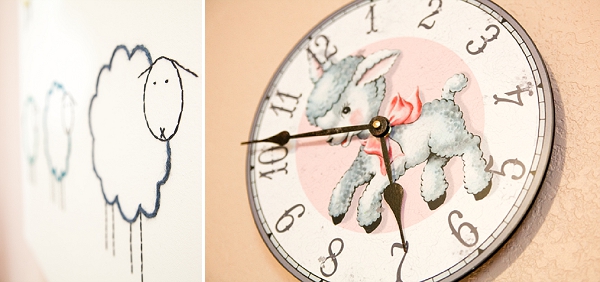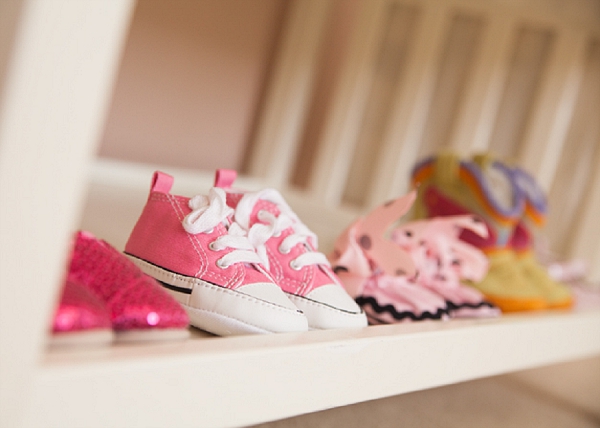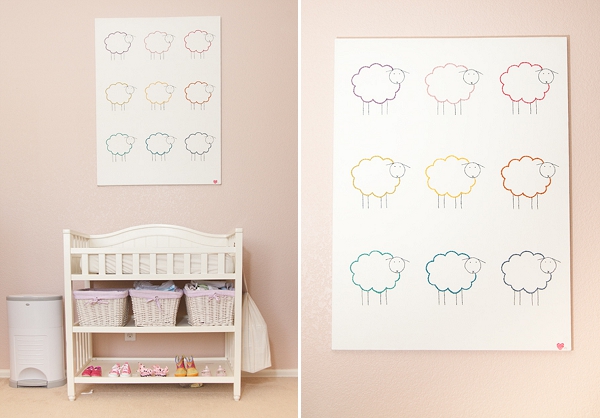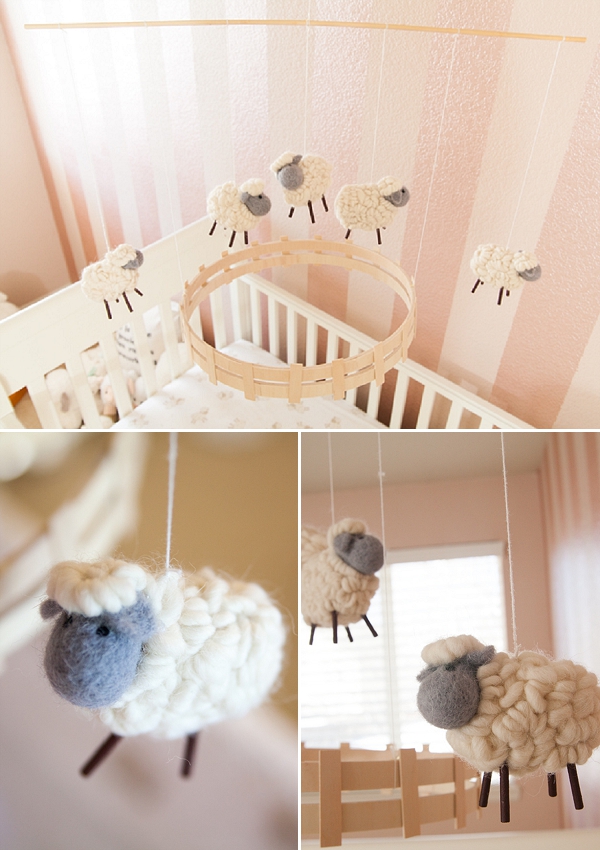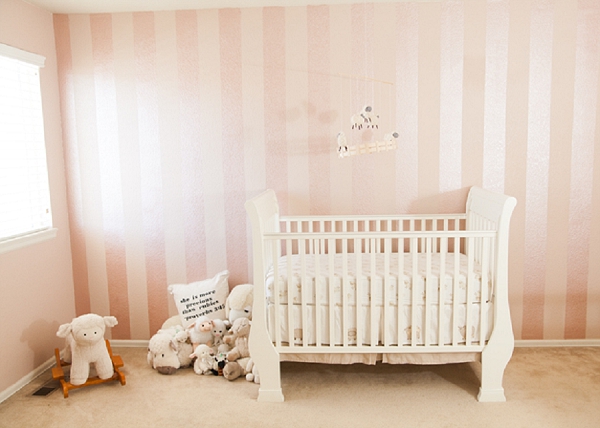 ten7six photography and design
From momma Katie:
I have to say my favorite part about being pregnant has been planning Matilda's room. Adam and I love to travel, and collectively have been to 25 countries, so inspiration for this nursery came from all over the world. I have always adored the Palace of Versailles, and when I envisioned Matilda's room, I wanted it to have a hint of this same sophistication. I wanted her space to have the feminine charm of Marie Antoinette's room in the palace, so I chose blush and gold colors similar to those found in her royal bedroom. The more obvious theme in the room is probably LAMBS! I have always loved lamb themed nurseries, but after touring Ireland and seeing these darling creatures scattered across the countryside, it was an absolute must. Matilda's room also has a cross from the Vatican in Italy, and I made her pillow after seeing a bible verse on a sign in Mississippi. To incorporate a piece of home into her room, we were blessed to have some very talented friends design her artwork. It was so much fun bringing all of our favorite places together to form a nursery that is just perfect for her. We hope she enjoys it for years to come.
DIY Projects
Mirror
Pillows
Pennant Flag Garland
Personalized Toy Box
Handmade/ Etsy/ one-of-a-kind finds
Art made by friends
Vatican cross
Furnishings
Graco Changing Table
Accessories
Pottery Barn Kids Mobile
Know of a stylish nursery that belongs on our blog? Submit it here, and we may send one of our on-assignment photographers out to capture it. Share your design skills with our readers, and then see more nursery style in our newsletter, and on our facebook, twitter, and Pinterest pages.