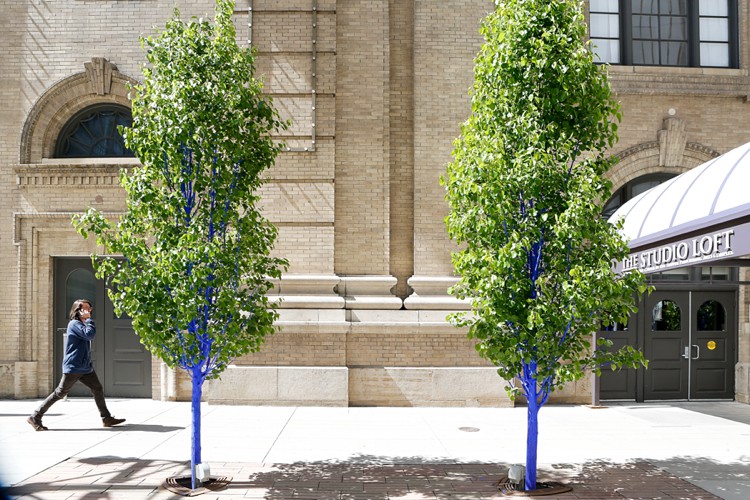 The Denver Theatre District invites you to Color Trees Blue at Free Family Day Event on May 21 WHAT:
The Denver Theatre District
(DTD) invites the public to join artist
Konstantin Dimopoulos
at Family Day to color 200 kid-sized trees blue and engage in other interactive family-friendly programming as part of
The Blue Trees
, an environmental art installation about global deforestation and the importance of trees to people and their environment. WHEN: Sunday, May 21 | 10 a.m. to 5 p.m. (Please note: artist will be onsite until 3 p.m., and all trees may be colored by mid-afternoon, but the public is invited to explore the site until 5 p.m.) WHERE: Skyline Park on the 16th Street Mall in Downtown Denver ADDITIONAL INFORMATION: In addition to tree coloring, the event features an art zone with environmentally-friendly educational activities and other kidsí entertainment. The Denver Theatre Districtís partners from various environmental and city agencies will also be onsite to discuss the role of trees in our lives and more. For the past several weeks, artist Konstantin Dimopoulos has colored 150 trees blue in The Denver Theatre District. Family Day provides an opportunity for children, families and the public to participate in the art installation. Plan to arrive early to take part in coloring the trees. The biologically-safe, water-based, non-permanent colorant will naturally degrade from the trees over a period of months, depending on the type of tree and the local weather. Dimopoulosí performance work uses trees as the canvas, calling attention to the fleeting quality of nature and raising social consciousness about our interactions with the natural world. The art installation was curated by NINE dot ARTS. The Denver Theatre District enlivens a 16-block area of downtown Denver through interactive, immersive and experimental art and culture events and experiences. It provides creatives with a downtown platform and financial support for sharing their work. The DTD is a private non-profit funded through a revenue share collected from advertising on static and LED screens located throughout the District.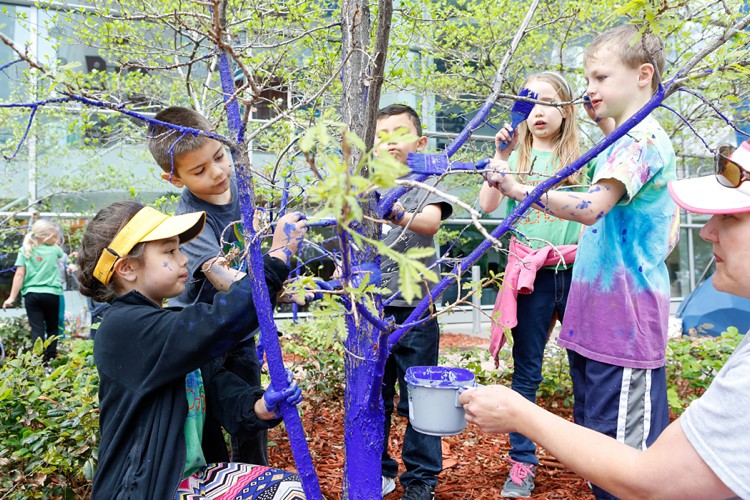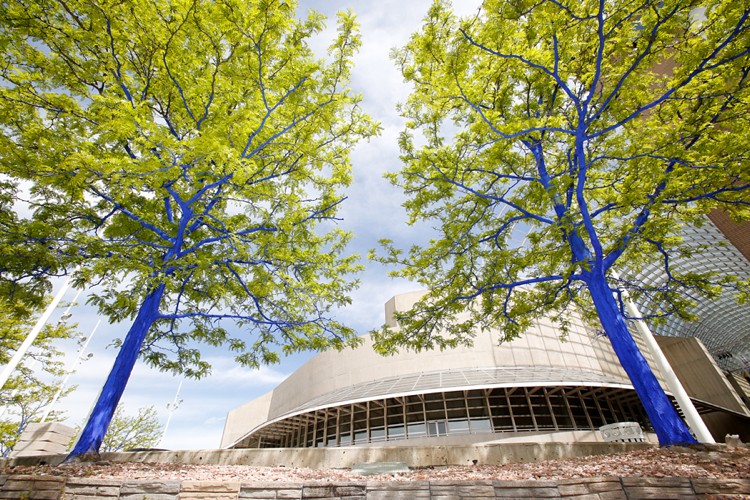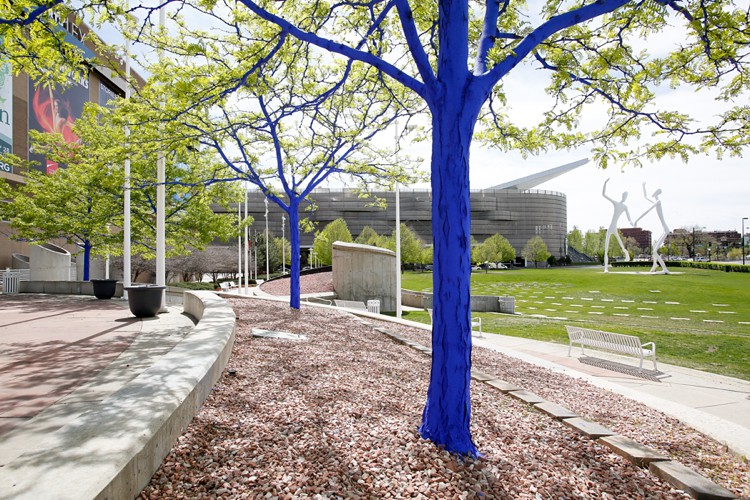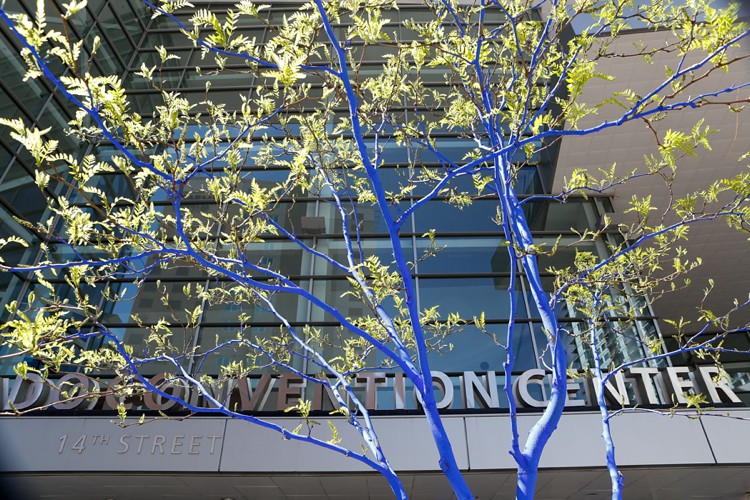 Photography by Adam Larkey Photography