With over 300 days of sunshine, Colorado is the perfect picnic state! Whether it is in Denver at Jazz in the Park or in the mountains on a hike, Coloradans are always enjoying the great outdoors. Here a few ways to elevate the traditional picnic.
RECIPE: Salad in a Jar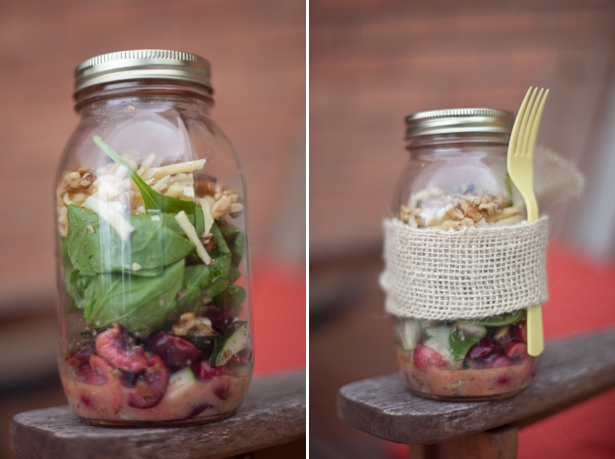 Salad Ingredients:
handful fresh spinach or spring greens
1/2 cup fresh cherries, quartered
1/2 cup chopped cucumber
handful raw walnuts
1/4 cup shaved Parrano cheese
Dressing Ingredients:
1 tbs brown mustard
1 tbs maple syrup
juice of two lemons
1 tbs dried herbs of your choice (I used oregano)
2 tbs olive oil
cracked black pepper to taste
ground sea salt to taste
Preparation:
1. Add all dressing ingredients to a quart mason jar and shake to combine 2. Add the cherries and chopped cucumber to the bottom of the jar (this allows them to marinate and not get the other ingredients too soggy) 3. Top it off and add in your fresh greens, raw walnuts and
Parrano cheese
4. Cap up the jar and with ribbon or burlap, attach a fork. Now, it is ready to be packed up for your picnic.
RECIPE: Fruit, Cheese and Herb Skewers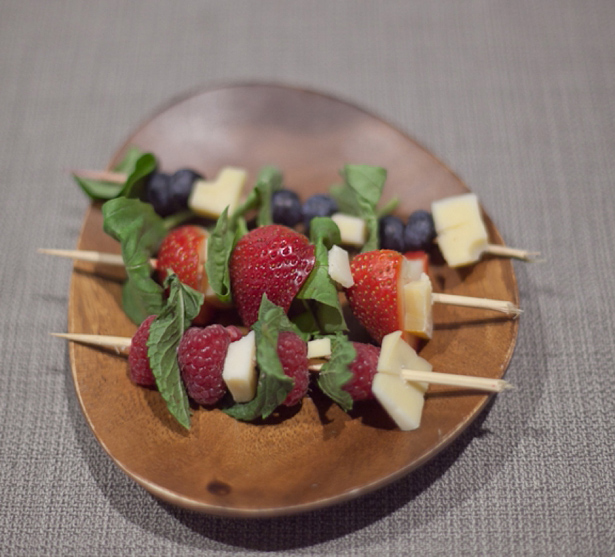 Ingredients:
Basil leaves
Parrano Cheese
Blackberries
Mint leaves
Raspberries
Strawberries
Blueberries
Directions:
Blackberry Skewers:
2 basil leaves, 2
Parrano cheese
pieces, 2 to 3 blackberries
Raspberry Skewers:
2 mint leaves, 2 Parrano cheese pieces, 4 raspberries
Strawberry Skewers:
1 large basil leaf, torn in half; 2 strawberries; 1 Parrano cheese pieces
Blueberry Skewers:
1 large basil leaf, torn in half; 6 blueberries; 2 Parrano cheese pieces
RECIPE: Raspberry, Mint and Lime Infused Water
Fresh raspberries pair beautifully with sliced limes, and mint adds a refreshing kick. Serve this over ice for a cold, sweet, tart beverage the whole family will love.
Ingredients:
1 lime, thinly sliced
1 small bunch mint
1 pint raspberries, lightly smashed
2 quarts filtered or spring water
Directions:
Add the lime, mint, and berries to a 64-ounce Mason jar or pitcher. Pour water over top and chill for several hours. Serve over ice.