Weekender: the perfect bag to fill up and bring on quick 2-3 day trip. A functional & fashionable weekender is something to cherish. Personally, I am a bit addicted and have many varieties for various trips and locales. When they are this fabulous, how can you not own a few? Below are this season picks!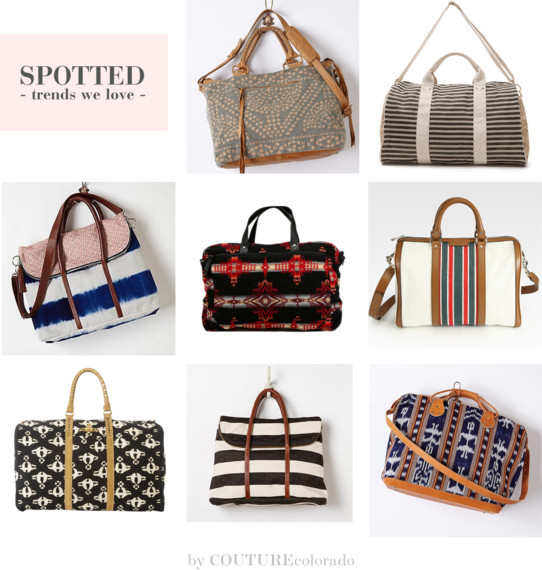 1.
Cleobella Layla Weekender
2.
Stripes & Sequins Delux Lux Duffel
3.
Tie-Dye Weekender
4.
Pendelton Tribal Weekender
5.
Gucci Vintage Travel Bag
6.
Vivienne Westwood Shopper
7.
Matea Weekender Terrain
8.
Palpa Woven Weekender
{Image Credit to
Anthropologie
,
Brit & Co
,
Zappos
&
Shop Terrain
}