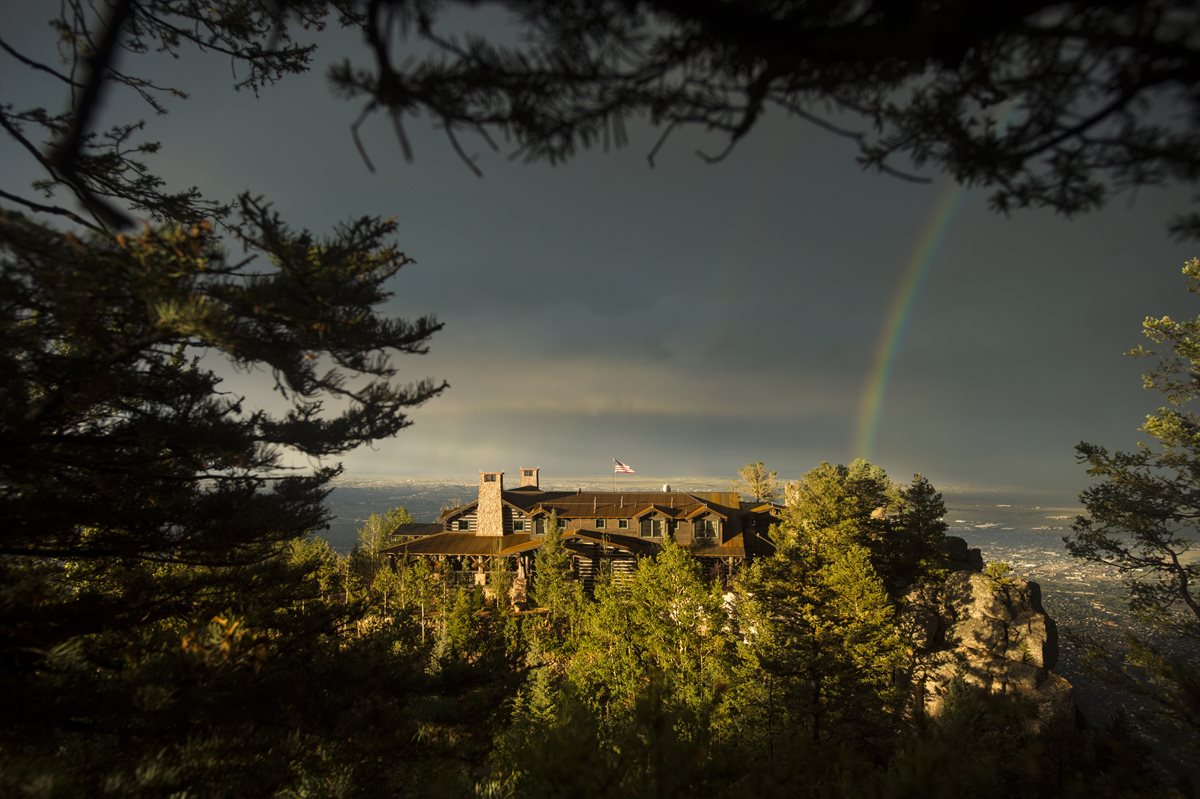 The Broadmoor has been a Colorado destination for the past 100 years! It is one of my favorite staycations. I have celebrated my wedding anniversary, Christmas with my family and now, most recently, a girls getaway.
In 1918, Spencer and Julie Penrose's master plan was to create a place where European elegance met Western hospitality in the perfect blend of style and service excellence. One hundred years later, their vision and dream are still alive!
Today, The Broadmoor boasts three championship golf courses, a 43,000 square foot Five Star Spa, and 20 restaurants including their Five Diamond restaurant, Penrose Room, which just hired the chef from French Laundry. Guests also enjoy award-winning tennis camps, 26 unique boutiques, an expansive outdoor pool in summer, complete with a waterslide mountain and private cabanas, a year-round indoor pool with an outdoor lap pool, and a wide variety of adventures and activities within minutes of the resort.
In the past few years, The Broadmoor has expanded and now offers wilderness experiences with Emerald Valley Ranch, Cloud Camp, and Fly Fishing Camp.
I personally just experienced the magic of Cloud Camp on a girls getaway. Inspired by the American West, Cloud Camp combines a wilderness experience with the five-star luxury service. Sitting at 9,200 elevation, the 360-degree views of the mountains include the most breathtaking view of Pikes Peak. I took a cooking class, hiked, did sunrise yoga, and enjoyed an amazing dining experience on their iconic community table. But the adventure didn't stop there.
Zip lining completed our wilderness excursion. This soaring adventure is like no other! In fact, it is referred to in the top 5 zip line tours in the world. The longest zip is 1,800 feet long with the maximum height being 509 feet above the canyon floor. It also included two long suspension bridges over a canyon. What an incredible and thrilling experience! It is a must-do!
After my wilderness experiences at Cloud Camp and zip lining, I shifted gears and stayed our last night at the main resort at The Broadmoor. It was the perfect way to wrap up our girls getaway. We ended the day with dinner at their Italian restaurant, Ristorante Del Lago, which features the most delicious authentic al fresco Italian food complete with salumi and Formaggio imported straight from Italy.
No girls trip is complete without a spa. The morning of departure, I enjoyed their five-star spa. Did I mention that this spa is 43,000 square feet?! Yes, it has everything and more...steam sauna, dry sauna, an oxygen room, relaxation room with a fireplace, etc... I personally tried out their body scrub and wrap. Finally, my skin felt soft and hydrated.
The Broadmoor provided the ultimate girls getaway experience by blending adventure, luxury, and relaxation. Perfection! Congratulations to The Broadmoor on their 100 year anniversary!