One of the reasons I moved to Colorado was for the mountains. The well-known saying is true: "you move to Colorado to ski in the winter but stay here for the summers." These are my top ten Colorado mountain towns. Whether it is hitting the slopes in the winter or hiking in the summer, these towns will make you fall in love with the outdoors. I feel so lucky to live in a state with sooooo much to do and so many places to explore.
1. TELLURIDE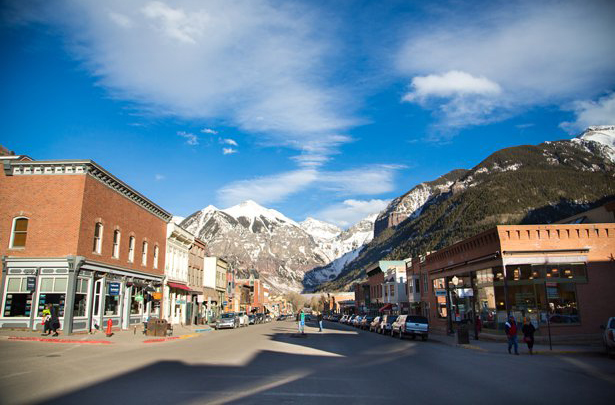 Having lived in Colorado for almost 17 years now, Telluride is at the top of my list of favorite mountain towns . It is completely worth the 6 1/2 hour drive from Denver to this magically place. Telluride is tucked into a box canyon, surrounded on all three sides by 14,000-foot peaks making this mountain town one of the prettiest in Colorado. The town of Telluride is just eight blocks wide and twelve blocks long. The core area of Telluride was designated a National Historic Landmark District in 1964. This listing is the highest level of historic status available from the United States Secretary of the Interior. With its colorful Victorian-era homes, clapboard storefronts, boutiques, art galleries, gourmet restaurants, historic buildings, Telluride was a joy to explore. I have fallen head-over-heels in love with Telluride's small-town mountain lifestyle. You get 2-for-1 deal in Telluride. There are TWO towns in Telluride. The historic "downtown" and the Mountain Village. Mountain Village is perched above the valley floor at 9,500 feet, providing access to the
Telluride Ski Resort
and Uncompahgre National Forest. The Town of Mountain Village was founded in 1987 and includes approximately 2,100 acres of rolling aspen and spruce-covered mountainside. This is more of the "resort" where all the luxury hotels call home in Telluride. This European-style village tempts guests with the best of everything in the Telluride region. Check out our recent feature on a
Girls Getaway in Telluride
2. ASPEN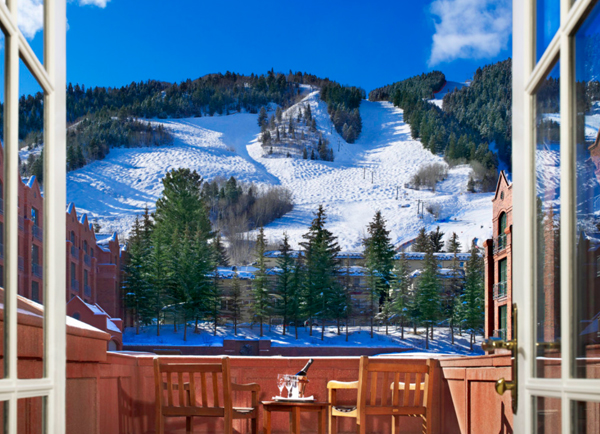 A popular retreat to celebrities, Aspen is a mountain destination that has the small town attitude with big city amenities. Aspen is an incomparable destination with outdoor adventures from hiking to biking, kayaking to fly fishing, a passion for visual arts, music, and the written word, and some of the finest hotels and restaurants in the world. The sun shines in this part of the Colorado Rockies more than 300 days per year, making Aspen an ideal training environment for world-class athletes and those who just want to get lost in the mountains. Just in case you needed another reason to visit Aspen, it is home to the number one spa in the world (by Travel+ Leisure) at
The St. Regis Aspen
. It is the perfect combination of rustic and luxury. (photo of
The St. Regis Aspen
)
3. BRECKENRIDGE

I may be a biased. Breckenridge was the first place I learned to ski.... over 20 years ago! Prospectors discovered gold when they founded Breckenridge in 1859. Today's riches come in the form of casual mountain charm filled with locally owned restaurants, bars, and boutiques. And of course, all that snow. As one of the nation's premier year-round destinations, Breckenridge offers an incredible selection of activities that help you unleash your sense of adventure or unwind from a hectic schedule. Either way, don't be surprised when you make new friends that feel like old ones. After all, the community prides itself on its inviting nature. See it first-hand when you explore downtown Breckenridge. Still need motivation? Consider Breck's 300 days of sunshine and 300 inches of snow! (photo credit: Carl Scofield / GoBreck)
4. VAIL
In 1966, the town was established and built as the base village to Vail Ski Resort. Vail Ski Resort now has grown to be the third largest ski mountain in North America since it's first season 1962. Vail is a Rocky Mountain paradise. While Vail is more "resorty" than the other mountains town, this does come with luxury like The Four Seasons and The Arrabelle (one of my favs).
5. BEAVER CREEK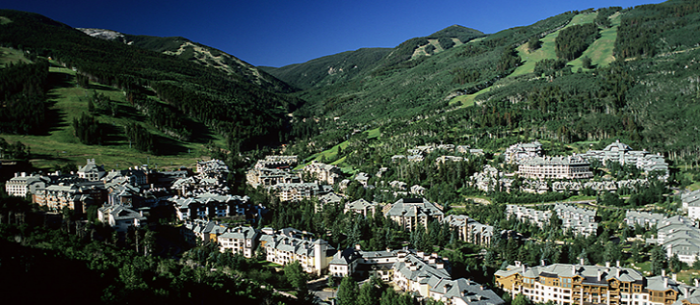 Beaver Creek is Vail's stylish little sister. It tends attract a more discerning crowd and is home to The Ritz Carlton. In the 1970's, the founders of Beaver Creek Resort tried to convince the Denver Organizing Committee to hold the 1976 Winter Olympics alpine events at the yet to be built ski resort. However, when Denver backed out from holding the Olympic Winter Games in November 1972, Seibert's plans of building the resort collapsed. When Vail Associates was purchased by Harry Bass, an oil tycoon of Goliad Oil, he continued Seibert's dream of building Beaver Creek. Finally in 1980, Beaver Creek held their first ski season. A fun fact about Beaver Creek and one of the perks of skiing is there is there world famous chocolate chip cookies. They are served daily to skiers and snowboards. AND they hold a
contest
each year to select the best recipe.
6. CRESTED BUTTE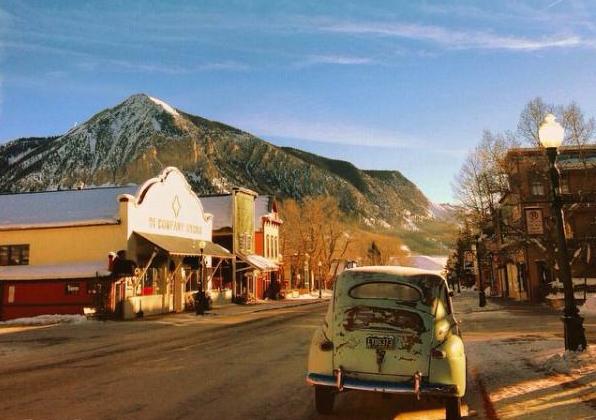 This former coal mining town is now called "the last great Colorado ski town." Crested Butte is a destination for skiing, mountain biking, and a variety of other outdoor activities. The four and a half drive from Denver is worth it to this charming remote mountain town. Photo Credit:
visitcrestedbutte.com
7. WINTER PARK
Winter Park Resort is Colorado's longest continually operated ski resort featuring over 3,000 acres of award-winning terrain including groomers, terrain parks, bumps, steeps, trees, and most definitely deeps. Winter Park Resort averages 329 inches of snow, much in part to its ideal location amidst the Rocky Mountains. Just 67 miles northwest of Denver, Winter Park Resort is the closest major destination resort to Denver International Airport and offers its guests an abundance of activities and events for the young and the young at heart.
8. STEAMBOAT SPRINGS

Steamboat is the oldest ski area in Colorado. Norwegian Carl Howelsen, who started ski jumping in the United States with Barnum Bailey Circus, introduced skiing to this small ranching town in 1913. SKI Magazine recognized Steamboat as one of the Top 10 Family Ski Resorts in North America in its Top Resort Guide. For more than 15 years Steamboat has been featured as one of the premier family destinations by the readers and editors in this industry barometer. The resort has earned a reputation in the industry as the leader in family programs with the original Kids Ski Free and Kids Fly Free programs, its dedicated children's center with day and evening programs, its location system Steamboat MountainWatch and kids' specific terrain/lifts. Real Town. Big Mountain. Whether you're stepping foot into a local pub, one of the charming boutiques, or stepping off the gondola, the reception is the same--genuine and warm. But the down home friendliness is only half the reason people choose to vacation here. With 165 trails, 3,668 vertical feet, and nearly 3,000 skiable acres, Steamboat's six peaks are filled with world- class groomed cruisers, bumps, steeps, meadows, legendary trees & Mavericks Superpipe. (photo credit:
steamboat.com
)
9. GLENWOOD SPRINGS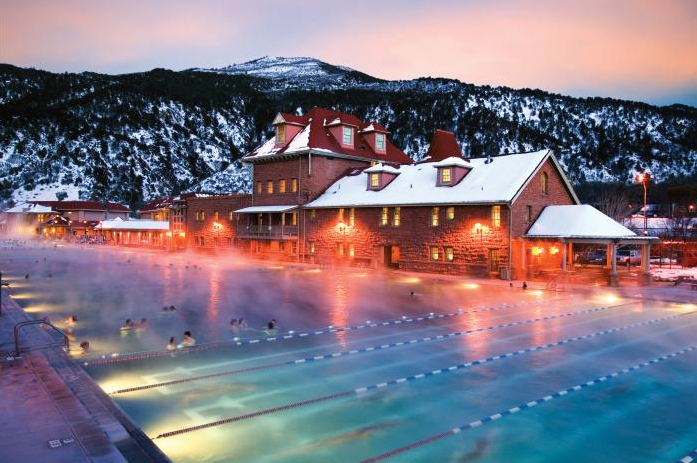 Glenwood Springs was named the "Most Fun Town in America" by Rand McNally and USA Today in their 2011 Best of the Road Rally contest. At the confluence of the Colorado and Roaring Fork Rivers, the historic resort town of Glenwood Springs is famed for the Glenwood Hot Springs Pool, Glenwood Caverns Adventure Park, Glenwood Canyon, Yampah Vapor Caves, and Sunlight Mountain Resort. Explore underground caverns, pedal miles of riverfront trails, paddle the whitewater, sample local produce, shop in unique boutiques, or focus on relaxation. Home to the largest mineral hot springs pool in the world, Glenwood Springs has a deep-rooted heritage in the hospitality business. Visionaries of the late 1800's built an internationally known hot springs resort. Travelers from around the globe soaked in the thermal waters, stayed in a luxurious hotels, and explored the wonders of subterranean caves. (photo credit:
hotspringspool.com
)
10. ESTES PARK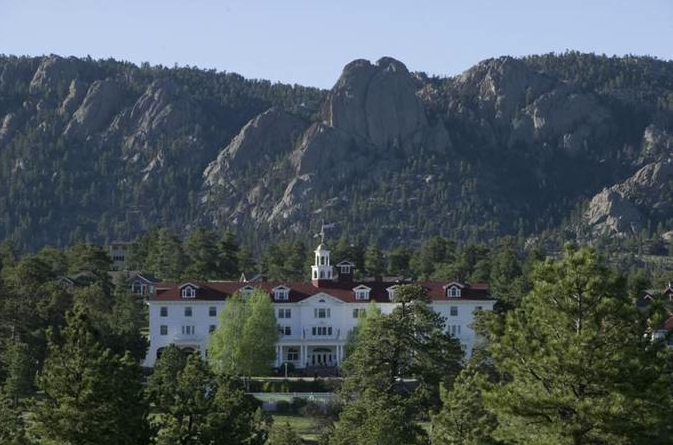 Just 90 minutes from Denver and nestled at the base of the Rocky Mountains, Estes Park offers seemingly endless activities for outdoor lovers, nature enthusiasts, active couples and families of all sizes. Surrounded on all four sides by nationally protected land, including Rocky Mountain National Park, year-round pursuits fueled by "leg- power" include everything from hiking, horseback riding, fly fishing, wildlife and bird watching, to snowshoeing, cross-country skiing, and much more. Named "Top Ten America's Scenic Roads – Trail Ridge Road" - Travel + Leisure, 2011 and Not surprisingly, mountain exploration remains a mainstay. Outdoor adventures run the gamut from hiking and snowshoeing to rock climbing and ice skating. Scenic drives show off the area, with Trail Ridge Road rising through the national park to more than 12,000 feet and several others wending through the valley, past historic landmarks and parallel to the fish-filled picturesque rivers. Wildlife is so plentiful that elk often wander downtown streets. Visitors spy them and other animals while walking the path around Lake Estes, driving toward the Historic Fall River Hydroplant or touring Estes Park's last remaining working cattle ranch, MacGregor Ranch. Sometimes, it seems, the region's furry creatures outnumber the humans! The Stanley Hotel also calls Estes Park home. The famous hotel hosted the horror novelist Stephen King, inspiring him to write The Shining. Parts of the television mini-series version of The Shining were filmed there. (image credit:
visitestespark.com
)