Notes from the bride, Lindsay:
How/why did you choose this venue? Why is it special to you?
Lindsay grew up in Boulder so she spent her childhood skiing, hiking and camping in the area. She knew she wanted to get married in the beautiful area where she grew up. Chris and Lindsay both love the outdoors, skiing and being in the mountains together, so it felt like the right place to both of us. When we came to cross-country ski at Devil's Thumb Ranch one Christmas we fell in the love with the beauty of the ranch.
Tell us all about your wedding day.
We've heard from all of our guests that our ceremony was the most dramatic and romantic ceremony they've ever seen and we couldn't agree more. We had a beautiful, dramatic summer storm that seemed to give our ceremony extra magic and weight. The day started out sunny and warm, but just a half hour before the outdoor ceremony, a storm rolled in and a torrential rain and thunder and lightning storm started. We moved the ceremony into the Timber House, where the storm had shattered a window pane. All throughout the ceremony, loud cracks of thunder and lashing rain provided a nature-y backdrop to all our vows that just felt perfect for us. We could hear it loud and clear through the broken window pane, so it was almost like being out in the storm. Right after the ceremony the weather cleared and provided us with outdoor dancing and an absolutely stunning sunset. It truly felt like magic. We also had all of our favorite family and friends surrounding us and filling the air with their love and laughter to add to ours. The speeches were another highlight. Our family made us laugh so hard we were in tears with their hilarious roasts. Tell us all about your love story!
How did you meet? How did he propose?
We met at a Bluegrass festival in Golden Gate Park in San Francisco where we live, and where Chris grew up. We were part of a group of mutual friends and were instantly drawn to each other. We went our first date a week later and were inseparable from then on. We share a love of ocean activities like sailing and kayaking, skiing, camping, hiking, plants animals and all other outdoor activities. We got engaged 3 years after we started dating. Chris thought it would be fun to spend the night on his sailboat that we had spent a lot of time on, especially when we were first dating. The boat is anchored in the cove by AT&T ballpark with views of the bay bridge and the sea. Chris woke Lindsay up early in the morning to go above deck and watch the sun rise over the water because he knows Lindsay loves sunrises. He proposed to the backdrop of sun, sails and water with our dog on board as well. He created the ring himself with Lindsay's favorite colors - blue and green sapphires. Hidden in the bottom of the ring, he put a ruby that he has had since we was eight years old.
Anything else you'd like to share? One of the things that made our wedding special were all of the homemade details that we had so much fun with, and that our family helped with. Chris made wooden tables signs inscribed with some of our favorite places. He made them out of different woods and different font burned into the wood, working away on them for months and months with Lindsay's help. Lindsay painted blue mountains for the wedding signs. The two of them collected pine cones from both Colorado and California to adorn the table. Lindsay's mom made the wedding favors (cookies), did all of the calligraphy and with Lindsay's two aunts, made a beautiful three-tiered gluten free cake.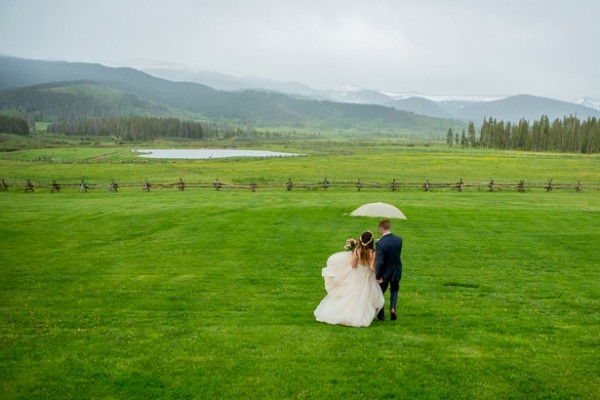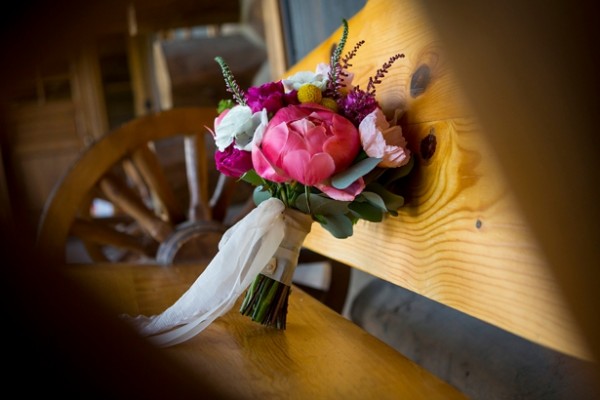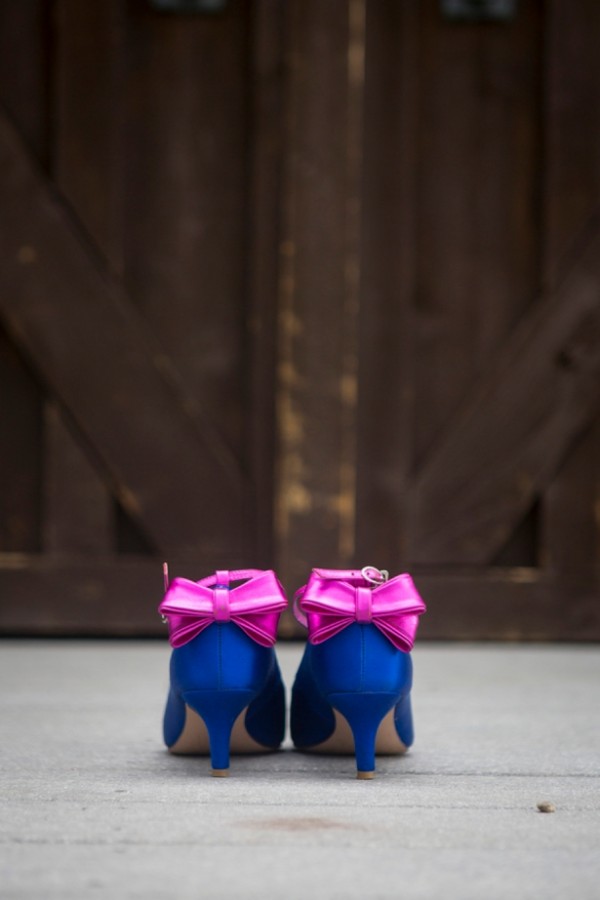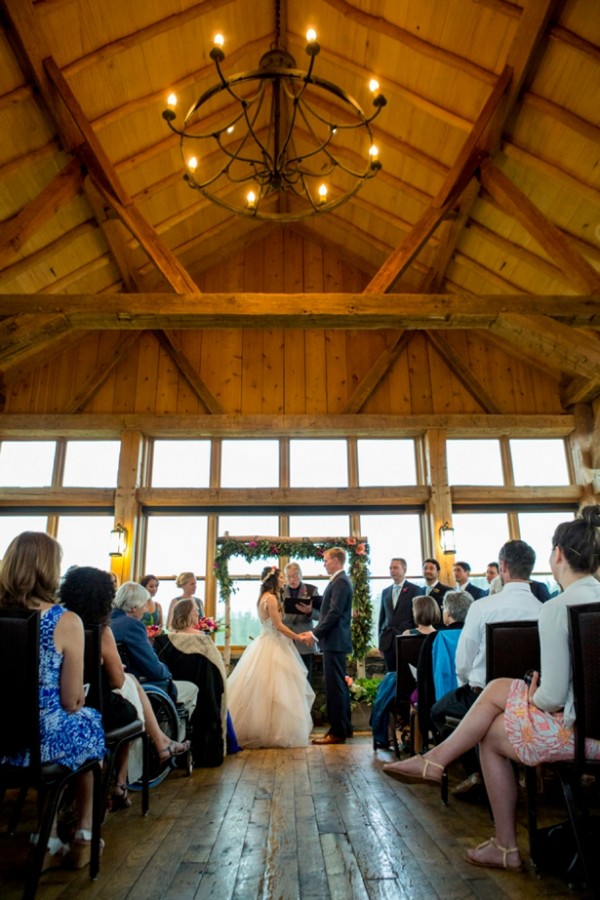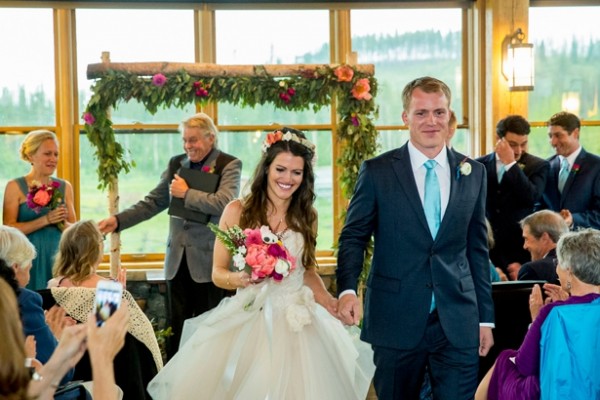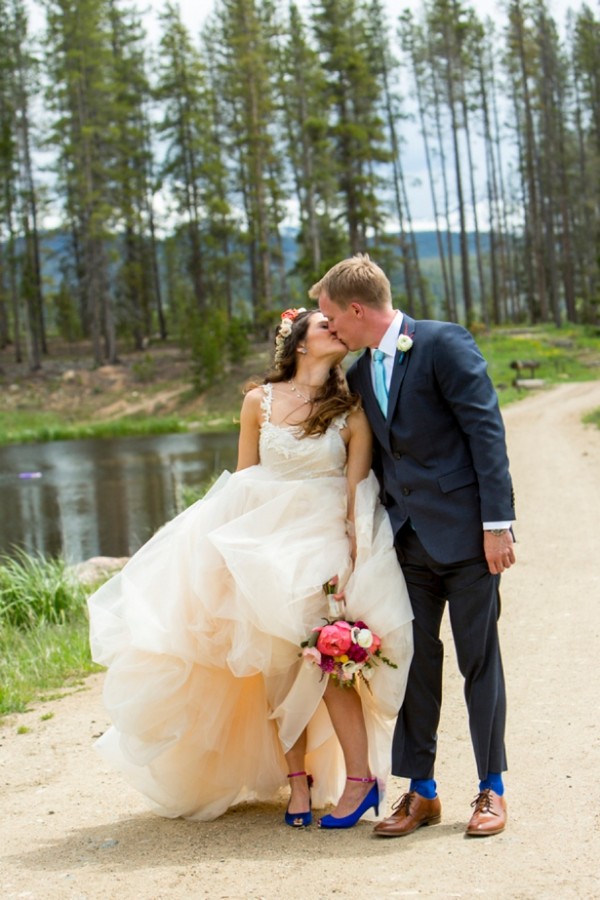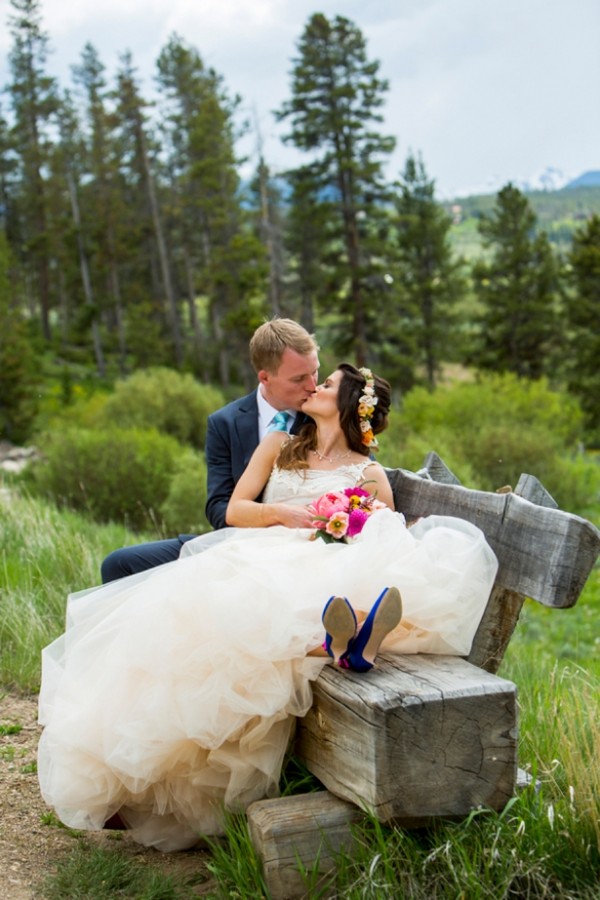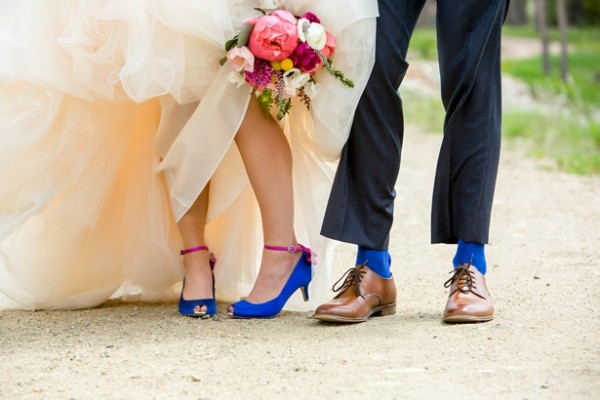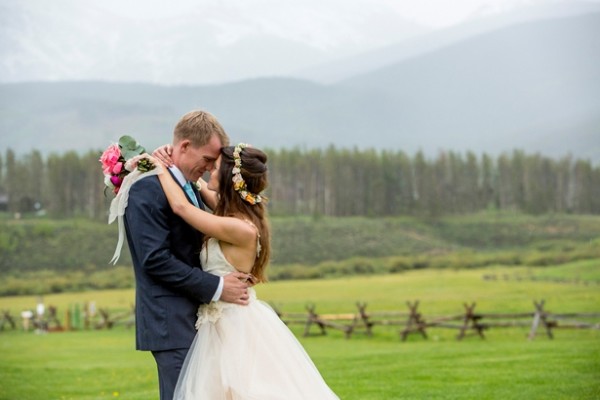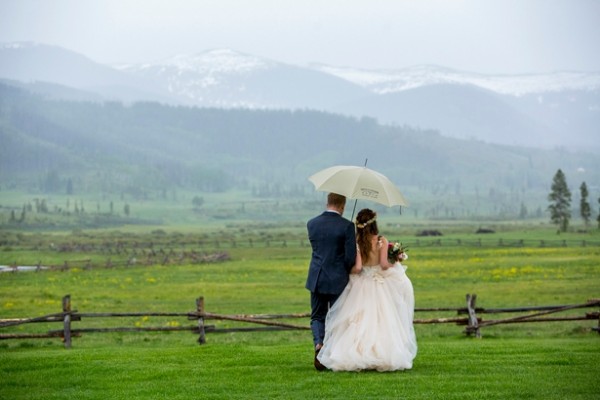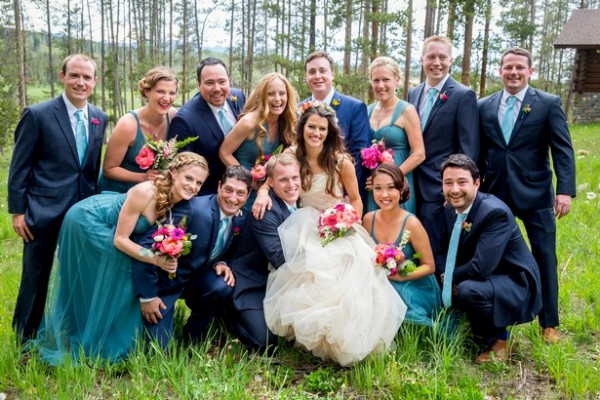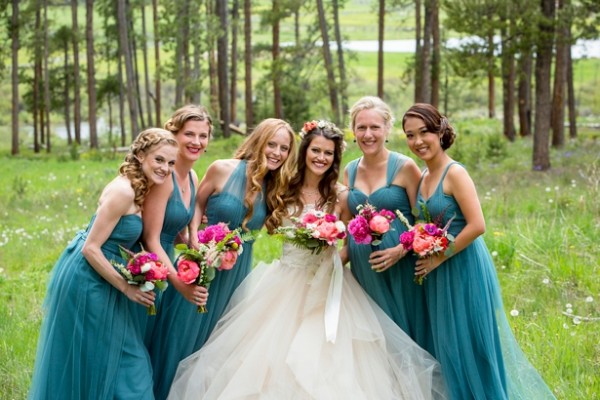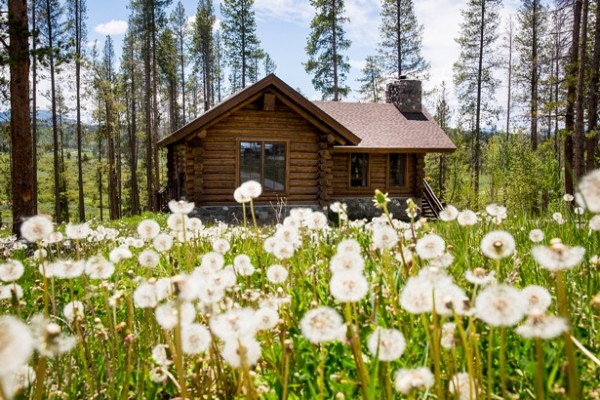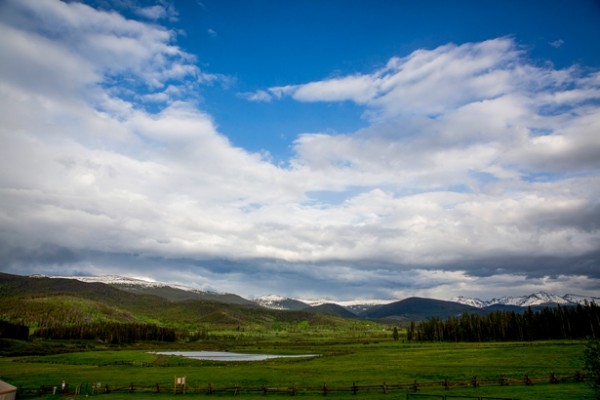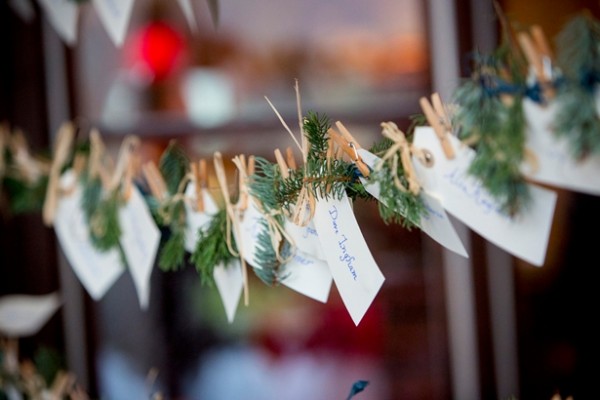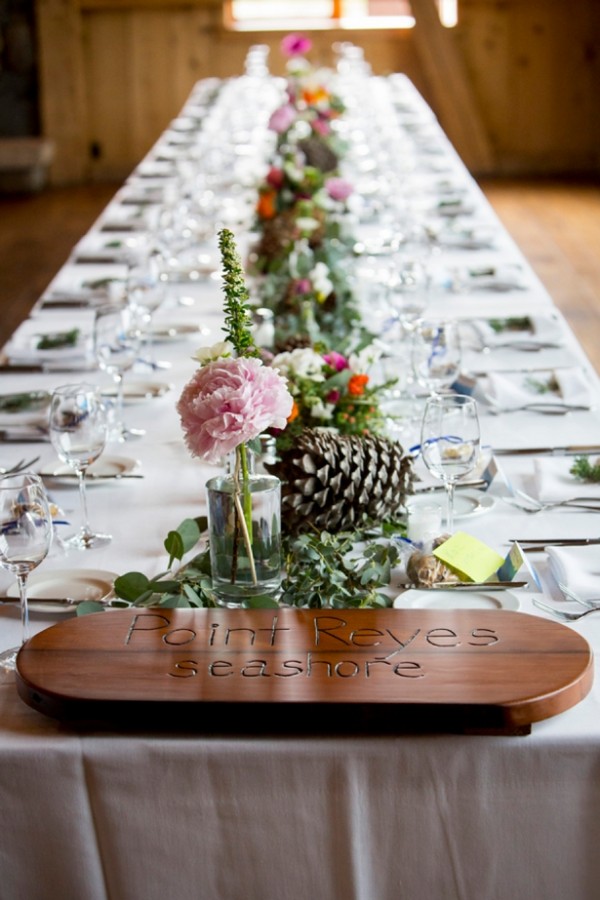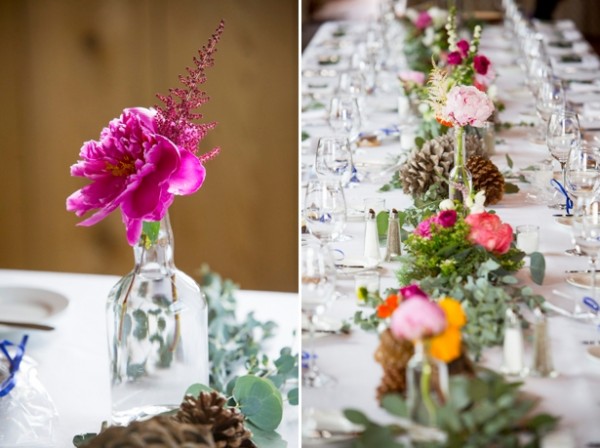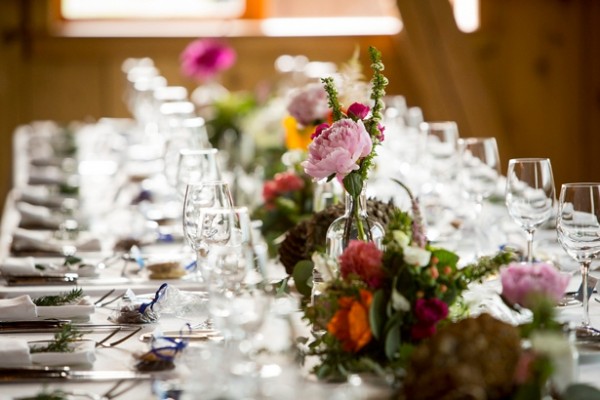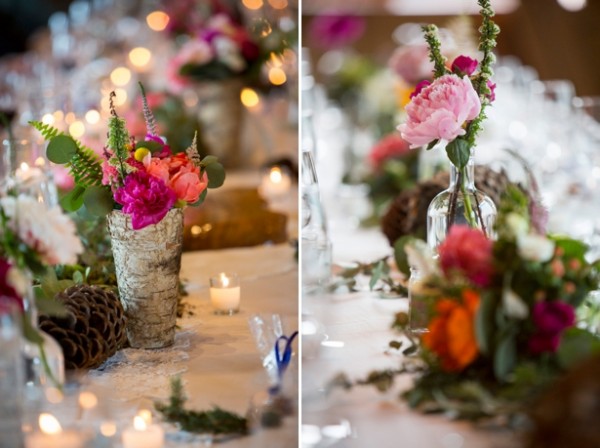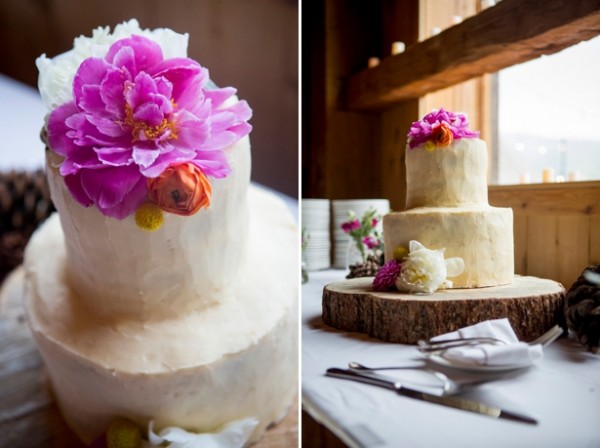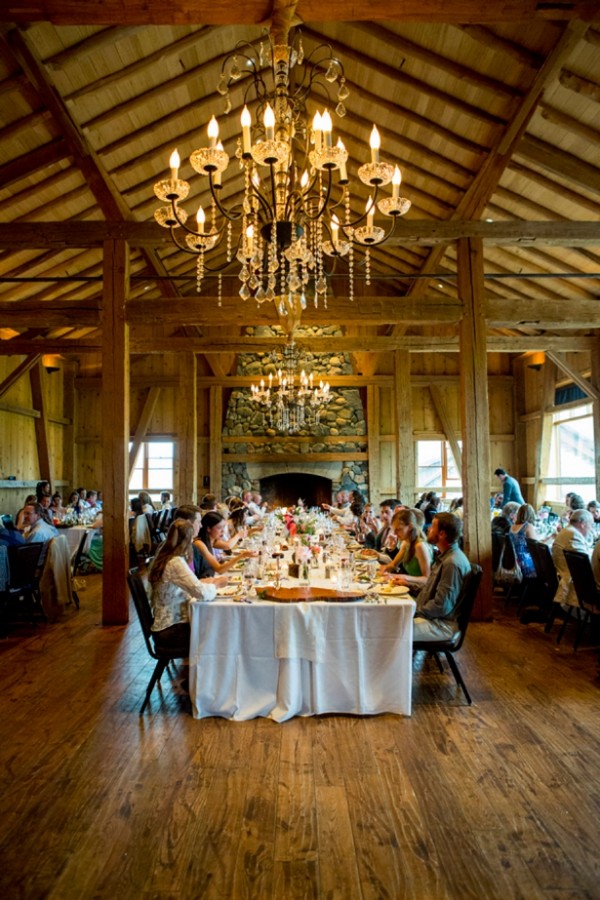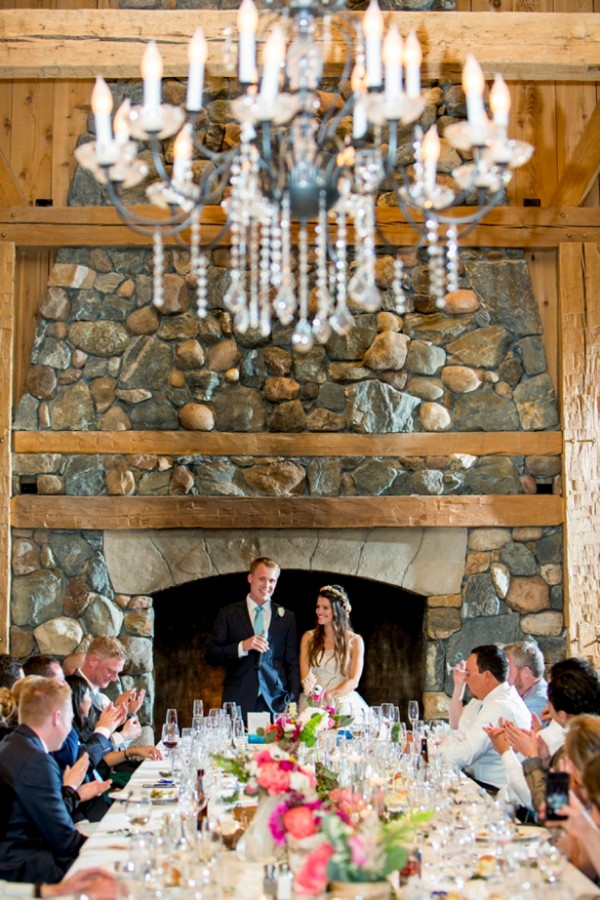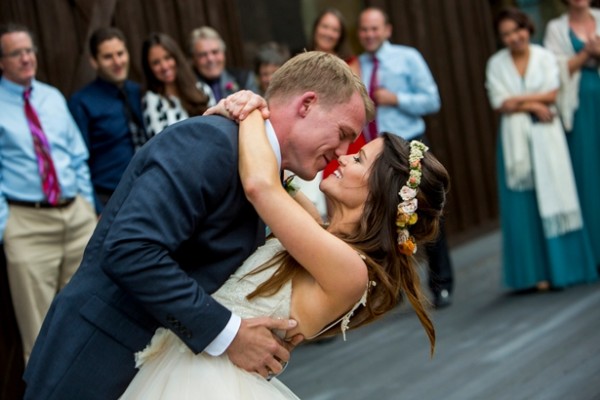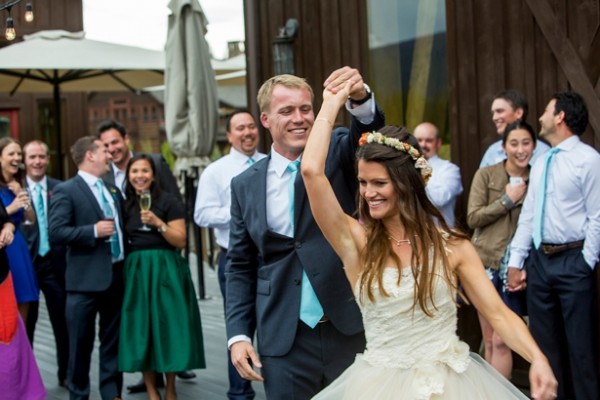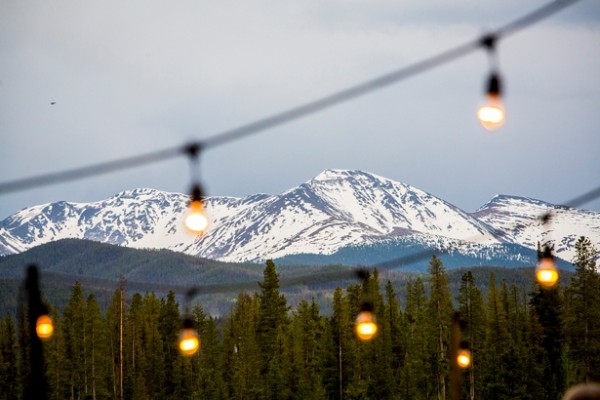 Photographer: David Lynn Photography {LISTmember} | Reception Venue: Devil's Thumb Ranch Resort & Spa | Event Designer: Love This Day Events | Floral Designer: Plum Sage Flowers {LISTmember} | DJ: Tip Top Music Entertainment | Hair Stylist: Define Hair Salon | Dress Store: Emma and Grace Bridal