Q & A with the bride, Mimi:
Q: Tell us about your wedding! What was the inspiration behind your day? Did you have a specific theme, style or color palette? Did you incorporate any cultural or religious traditions in any part of your day?
A: I wanted light grey, black, and pops of color with the beautiful flowers and natural backdrop. We served communion which was very significant to us, as a symbol of God's love for everyone and to demonstrate our desire to continue to serve others throughout our marriage.
Q: Let's talk wedding decor. How did you decorate your space for the ceremony and the reception? Was any part of the decor DIY?
A: We used beautiful flowers and greenery provided by Honeycomb & Co and then added grey and gold accents with tealights and decor on the tables. Also, we had various shades of light pink on each of the water-falling grey napkins.
Q: What were the florals like in your wedding? Did you use flowers in any of your design elements like the bridal bouquets, centerpieces or ceremony backdrop? Did they play an important part in the overall style of your wedding?
A: Yes, Honeycomb & Co based in Denver, CO did our flowers. We used them for all the bouquets, boutineers, centerpieces and decor. Yes, they played an important role in the wedding because I love the natural pops of color they provide!
Q: Did you personalize the day in any way (food trucks, guest entertainment etc.)? What were some of your favorite parts of your wedding?
A: The whole day was personalized in a sense. My favorite part of the wedding was that my friends who are so talented were able to come together and help us put on this wedding successfully!
Q: Let's talk fashion. How did you choose your wedding day look? How did the groom? Describe both looks in detail.
A: It all started with my dress. When I fell in love with my wedding dress, I knew I had to have the wedding match the level of attire. It was a ivory satin ball gown by designer Zac Posen and I knew that men needed to be in black and ladies needed to be in full length dresses. My groom wanted to be in a brighter blue suit to stand out from his groomsmen. And the blue suit with a black tie is all the rage these days, so I was okay with it!
Q: How did you meet? Tell us about the proposal.
A: Well it all began when Jesse moved to Colorado in December of 2015 to pursue his Masters in Social Work. They met each other on Jesse's second day in Denver. A group of friends went out to dinner after church, and they had their first conversation. Jesse was goofing around and Mimi wasn't enjoying his vague, general answers to her deep, sensitive questions. Mimi left the night not impressed. He wasn't on her radar at all, but a few months later, she was certainly on his. He would go to events and parties hoping that Mimi was going to be there so he could get a chance to talk to her and get to know her better. Mimi began to appreciate more Jesse's humor and relaxed nature, and her interest began to grow. One night after a YoungLife fundraiser, a group of friends went over to have a glass of wine at the Larson's house. After not really talking to each other the whole evening, Mimi realized she needed to leave and get her sleep (since we all know she is a sleep-diva). She hopped up and went to the kitchen to wash her wine glass. Jesse followed her into the kitchen, worked up all his courage, and asked her to go swing dancing. She nervously agreed, they high-fived (yes, unfortunately, that's true), and they each went home. The following Sunday night, they went to the Mercury Cafe and he began to win her affection as he spun her around and danced the night away. A few dates later on May 13, they went to the Botanic Gardens and that night, he asked her to be his girlfriend, she said yes, and they kissed for the first time! They continued to date and go on adventures together! They hiked from Aspen to Crested Butte, flew to Montana, camped in Glacier National Park, explored the Colorado mountains, danced at countless weddings together, got a speeding ticket on their road-trip to Minnesota, got tipsy at the New Belgium Brewery tour, road bikes up Lookout Mountain, and so many more fond memories. Then on December 18, 2016, they went to the Botanic Gardens, saw the Blossoms of Light display, and ate Thai food. When they went back to his place, he showed her a slideshow that he had made of the pictures they had taken while dating. Then he turned to her, told her all the reasons he liked her and said, "Mimi, I have fallen in love with you. And I love you." Then he got down on one knee, pulled out the ring, and asked her if she would marry him. She immediately put her hand over her heart and said, "Ya! Oh my gosh, oh my gosh, oh my gosh, oh my gosh, oh my gosh, oh my gosh, oh my gosh, oh my gosh!!!!" And about after 50 million "oh my gosh's," he said, "I just want to clarify- you said yes right?" And then she said, "YES!" And then she proceeded to share how her heart was beating so fast, and her face felt warm, and she might faint, and maybe she might even barf out of pure excitement! And the rest is history!
Q: What was the most anticipated or special moment of your wedding day?
A: I loved walking down the aisle and seeing him for the first time. I couldn't help but cry tears of joy since I felt like I had waited for the right man for a while. Also, I loved our first dance. It was amazing to be dancing with my husband for the first time and swinging my dress around to Nat King Cole's L.O.V.E. song was a dream come true!
Q: Do you have any wedding planning or marriage advice that you'd like to share with other couples planning their day?
A: Stay focused on what's really important- your favorite people all being in one room together. Make sure you don't get caught up in the tiny details that most people won't notice anyway. Day of- relax and be present; trust that everything will turn out wonderfully!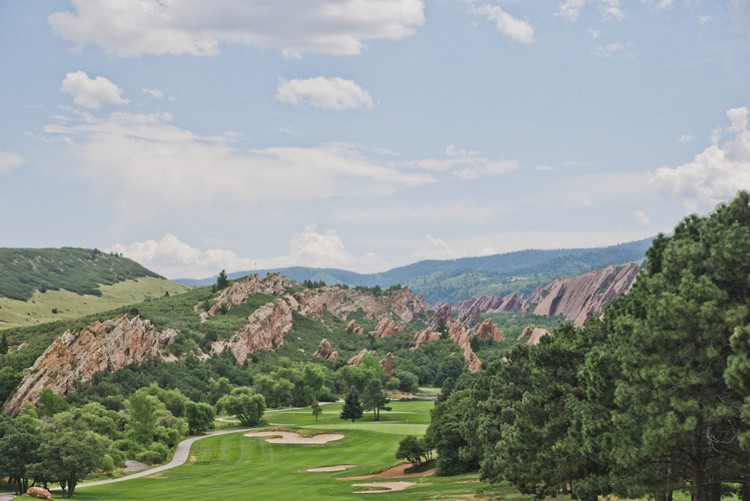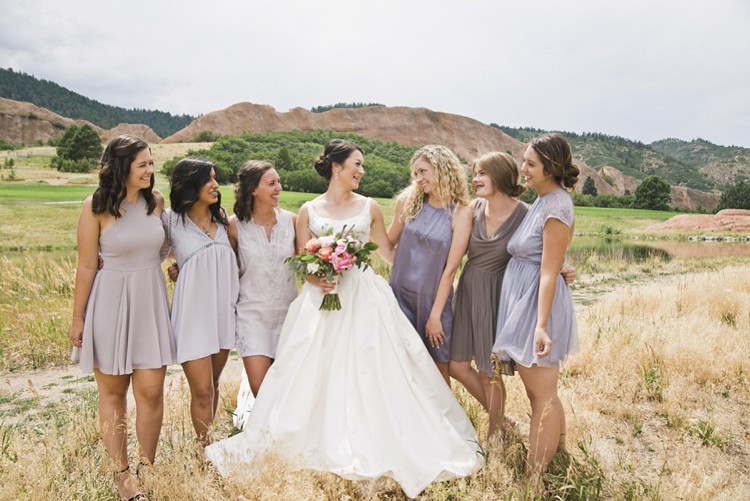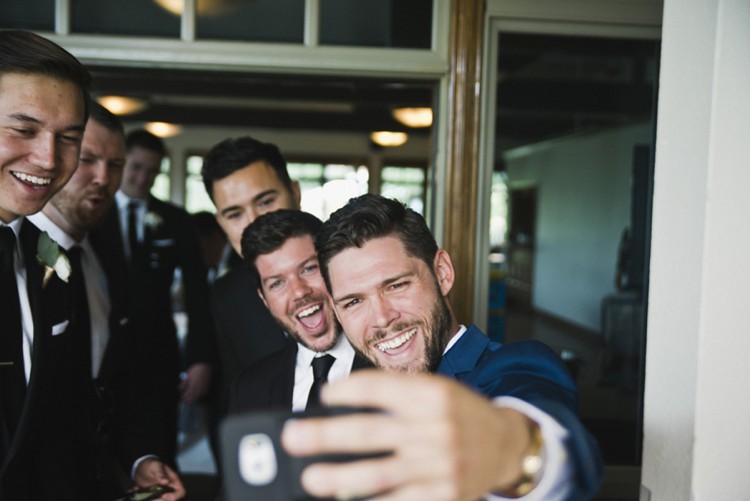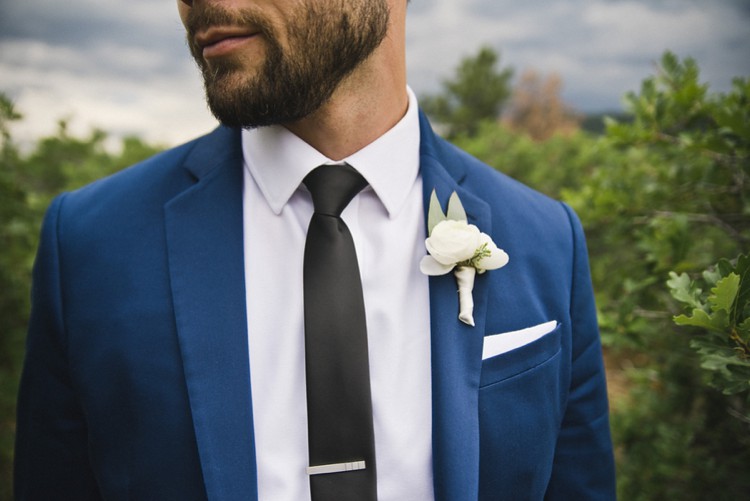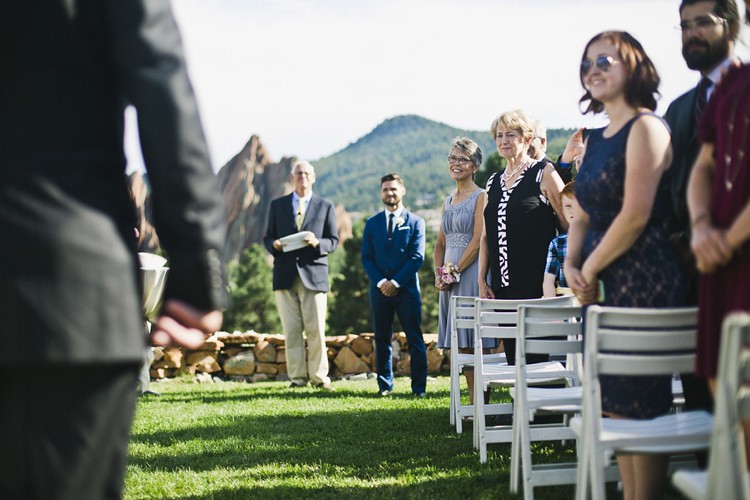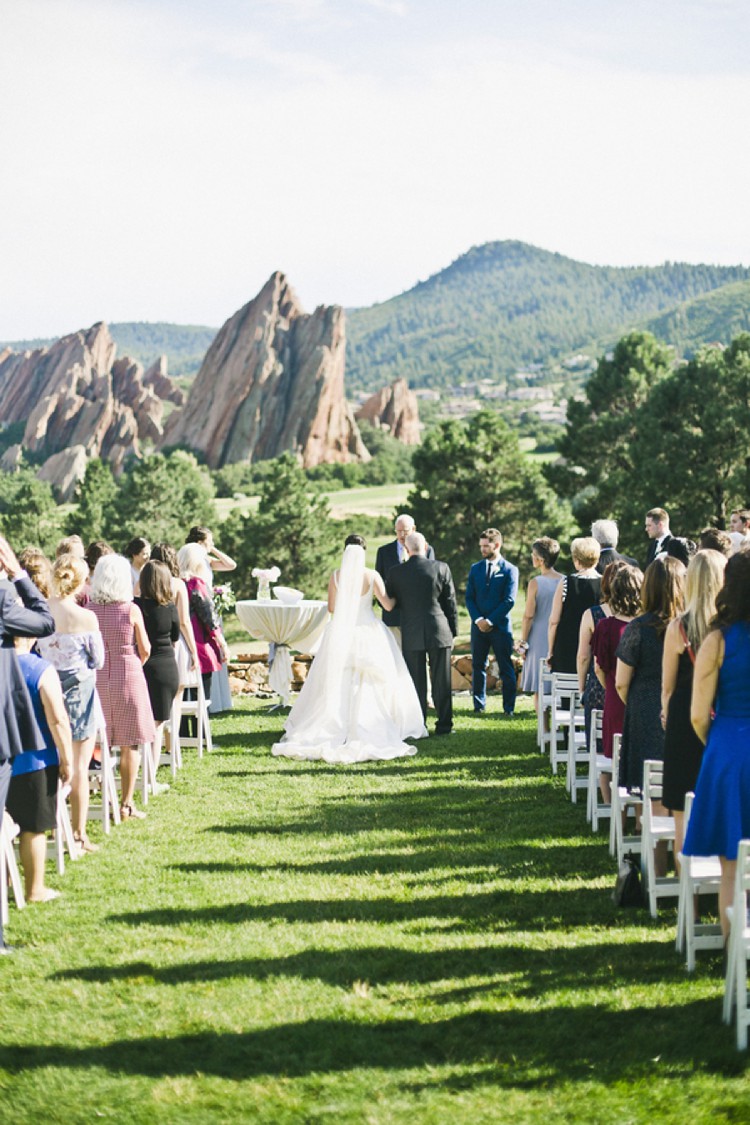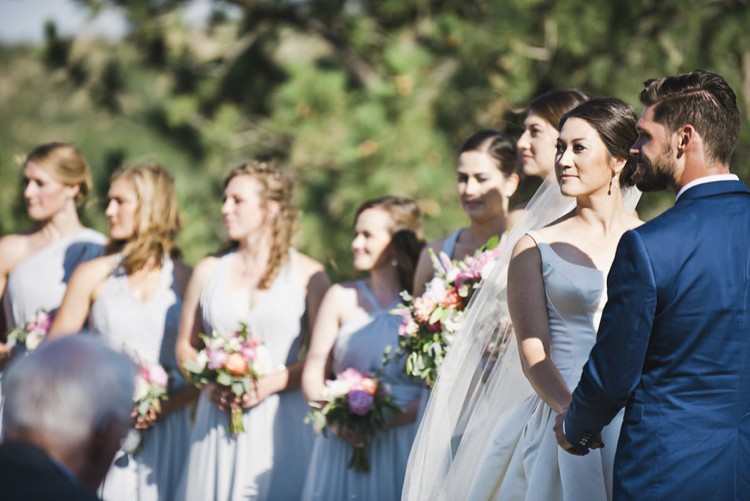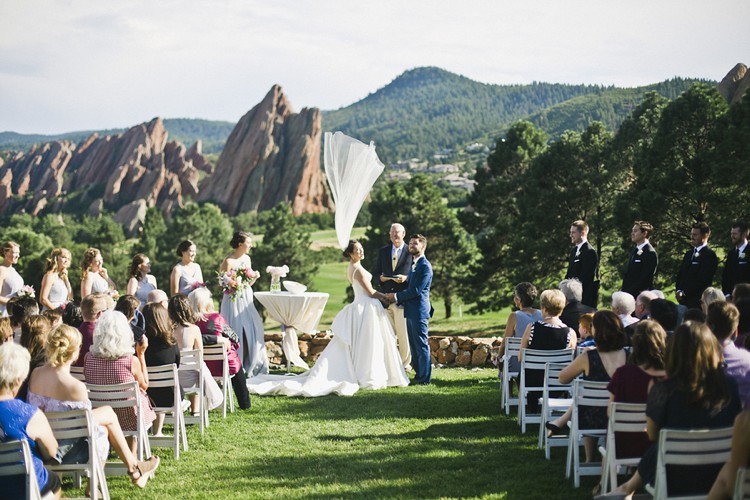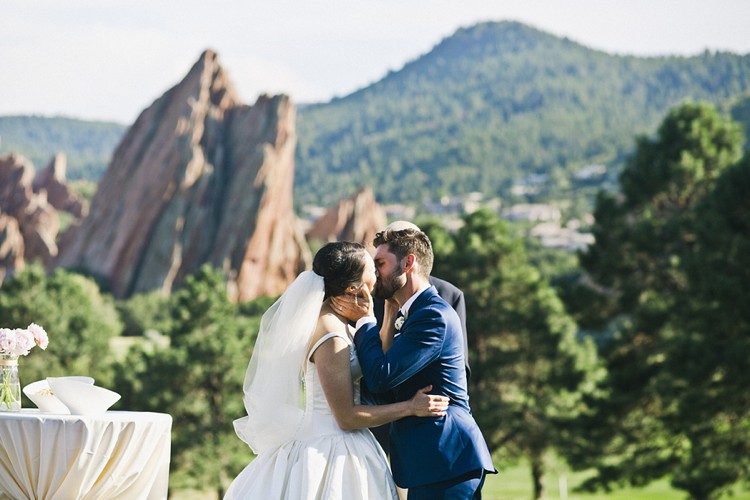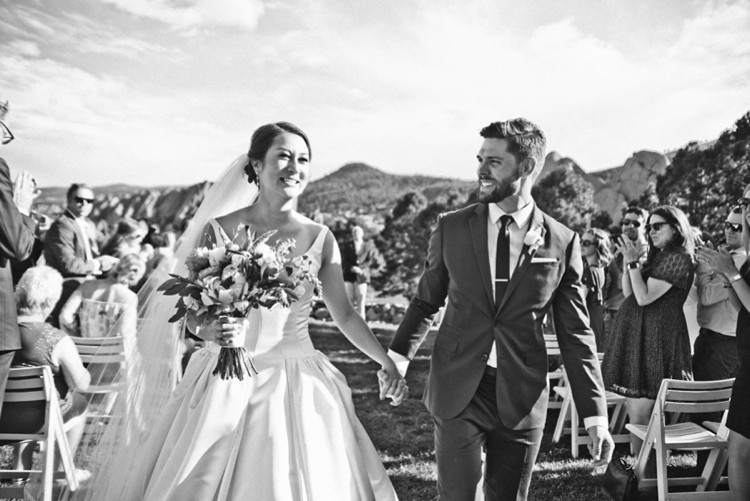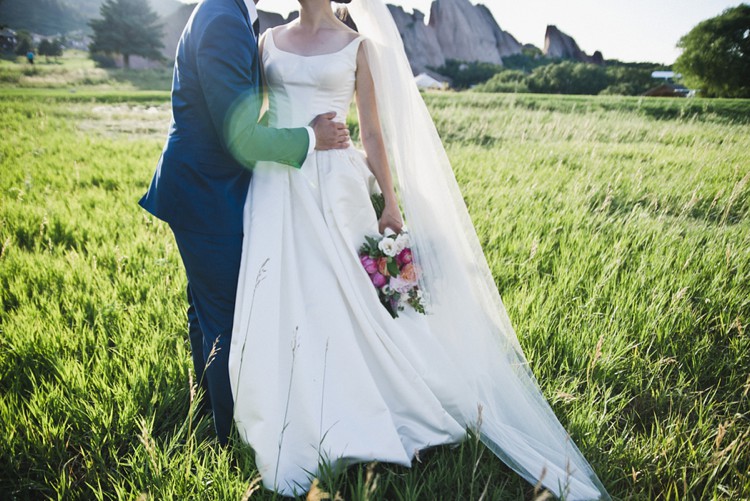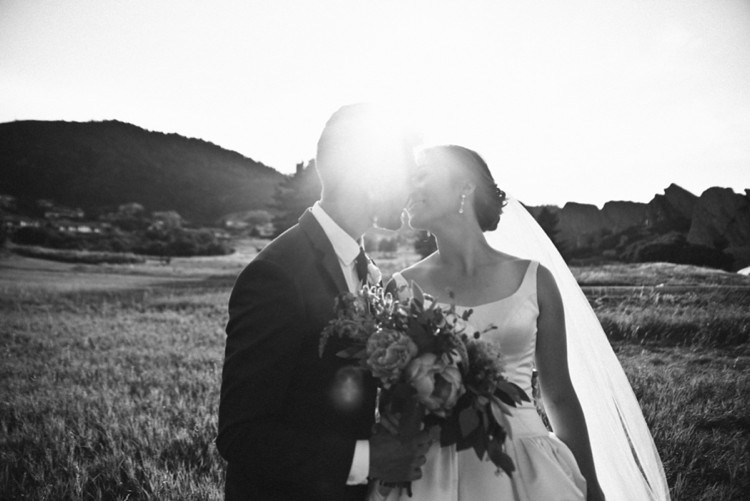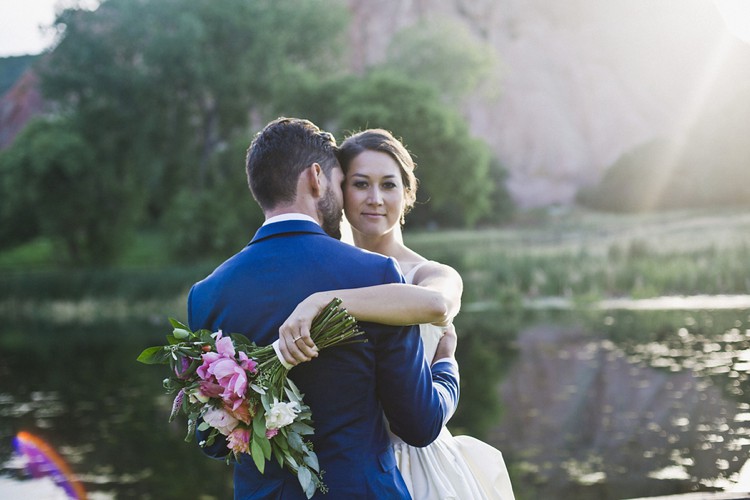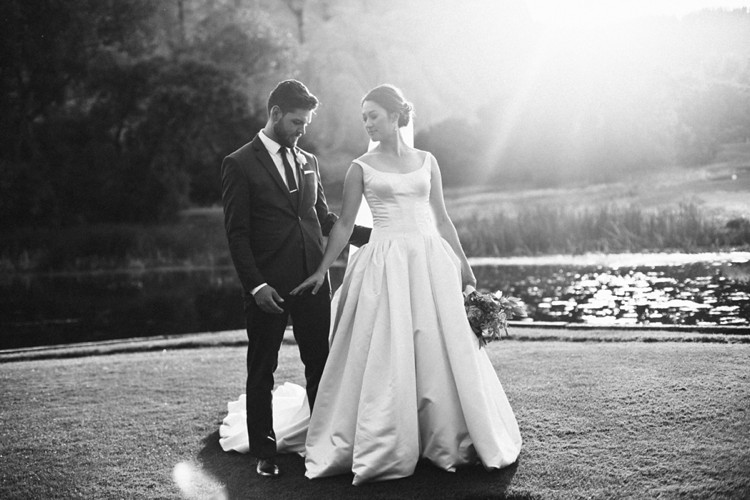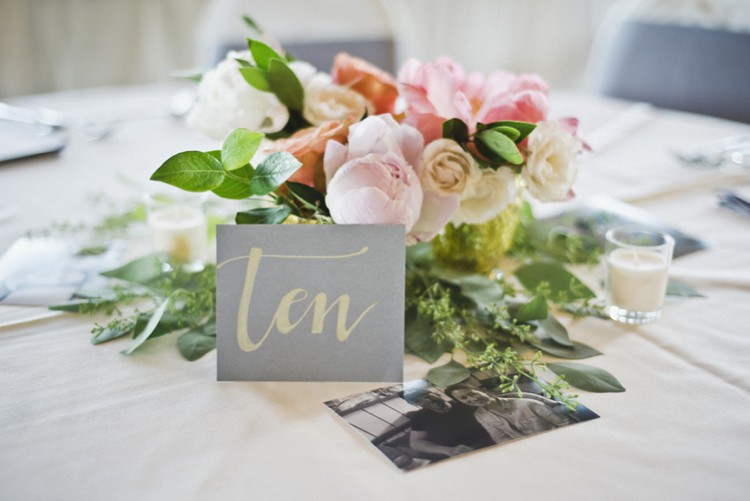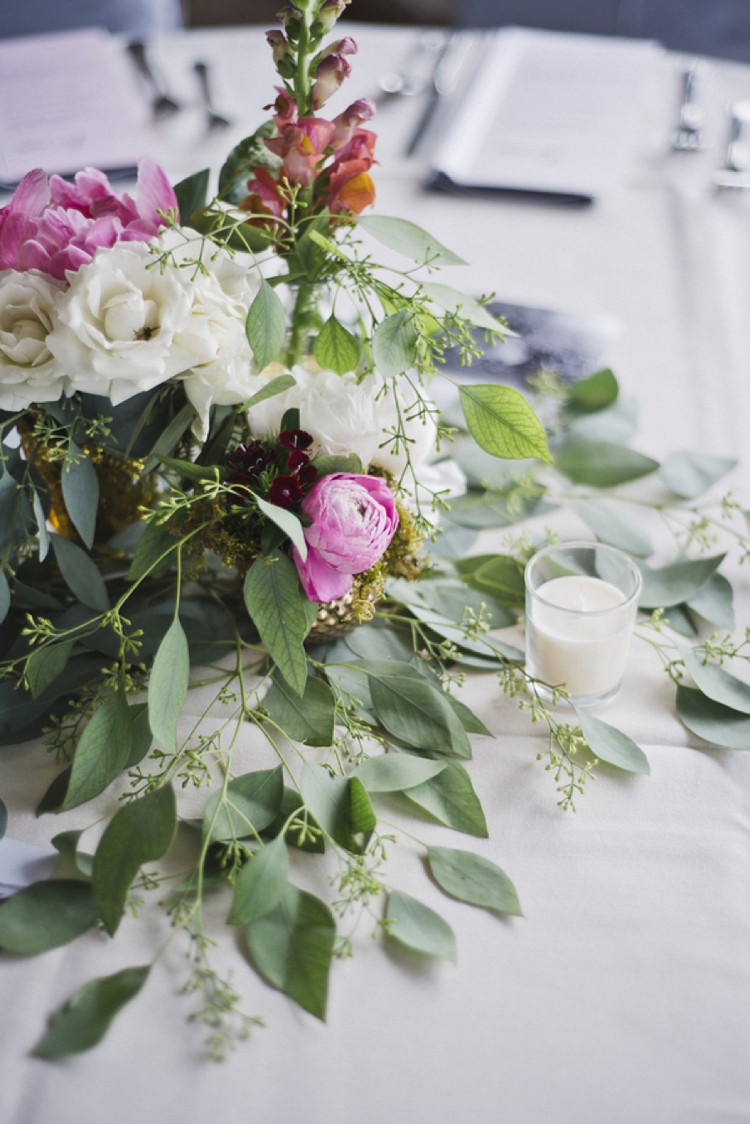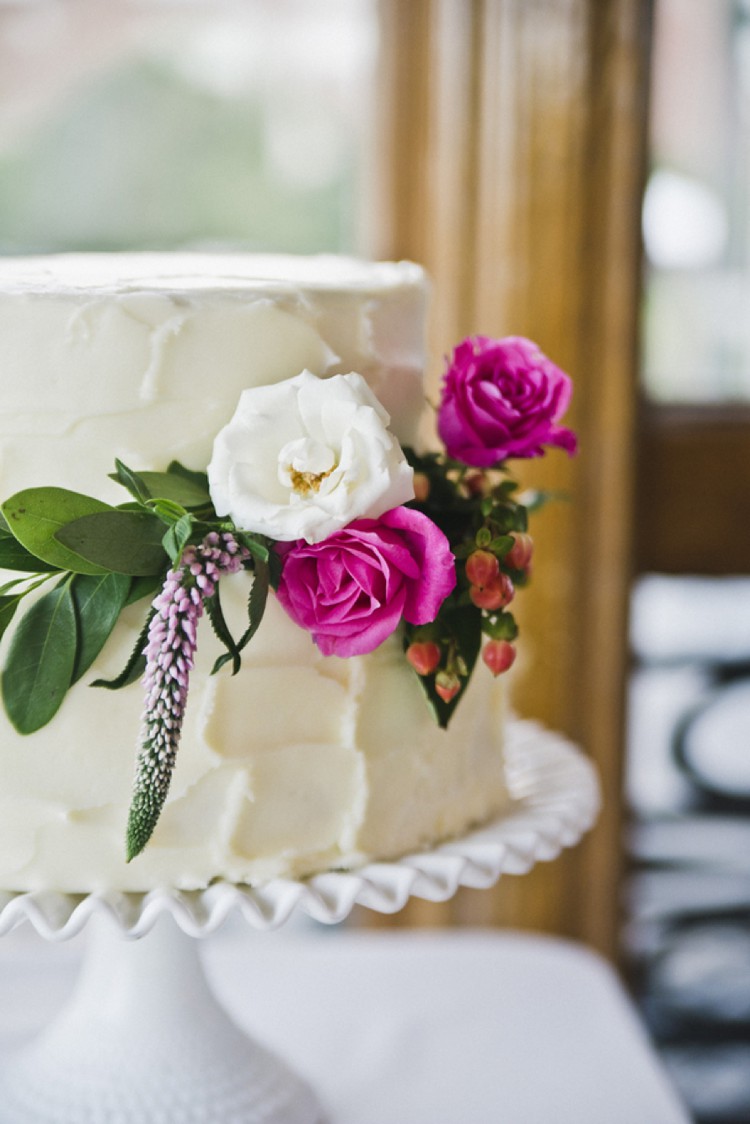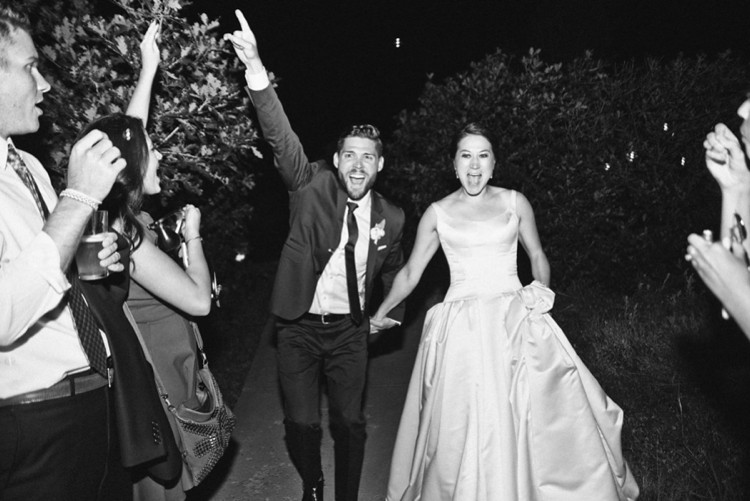 Photographer:
BARTLETT creative LLC
| Event Venue:
Arrowhead Golf Course
| Florals:
Honeycomb & Co
| Dress Designer:
Zac Posen