Bridal dress shopping is one of many fun events for you and your fav family members and friends to enjoy. A day of playing dress up and drinking champagne with your BFF's........... yes, please!
Blue Bridal
is one of my favorite bridal boutiques in Denver. I am thrilled to introduce to Sarah, the owner, and Julia, the manager. From the owner and founder, Sarah Snyder: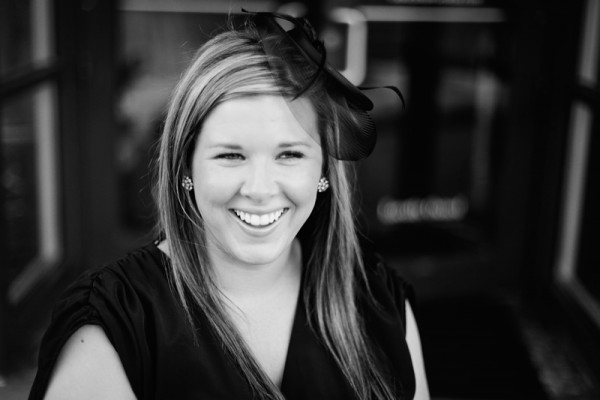 When and why did you start your business? What did you do before opening Blue?
I worked at Neiman Marcus for several years before getting into the bridal industry, but I had always wanted to be a business owner. I grew up watching both of my parents run businesses and knew that owning a business is what I would eventually end up doing, I just didn't know how! I ended up taking a risk at the right time with Blue Bridal, and it has been the best decision I have ever made!
What is your favorite part about being an owner of a bridal boutique?
Definitely buying the dresses! A lot of people think that the designers just send us the gowns for the brides to try on at the boutique. In reality, we go to New York twice a year to pick and choose the styles that we think our brides will love the most. I am just a shopaholic at heart, so being the first to see the latest styles, and having the privilege to choose what to bring to the Colorado market, is an absolute thrill.
What is your favorite wedding gown trend right now?
I have always been a super girly girl and am obsessed with pink, so I love all of the color options in dresses now, and definitely blush colored dresses. I also love the two piece dresses, where you can mix and match tops and skirts. We have a new, exclusive designer coming to the boutique in March, Heidi Elnora, and that is what she designs. I think if I were getting married right now, that is definitely what I would choose! I would get a top and a really crazy full skirt for the ceremony and then swap the fuller skirt out for something sassy for the reception.
Any tips for brides when shopping for their wedding dress?
I always tell brides that everyone's reaction to "the dress" is different. I think because of all of the reality tv shows that are on now, brides expect to have a very emotional reaction when they find their dress, and if they don't they are disappointed or are doubtful that it's the right dress. Sometimes an emotional reaction does happen, but sometimes the bride will just get very calm or excited instead. It really just depends on the bride. I would advise brides to try not to go into dress shopping with a lot of expectations, and just enjoy it as much as possible in the moment! It should be fun, not stressful!
If you feel pressured to make a decision that day, just take some deep breaths, get the information on the gown and sleep on it. If it really is the right dress for you, you will still be thinking about it the next morning and then you can be confident and comfortable in your decision! From the boutique manager, Julia: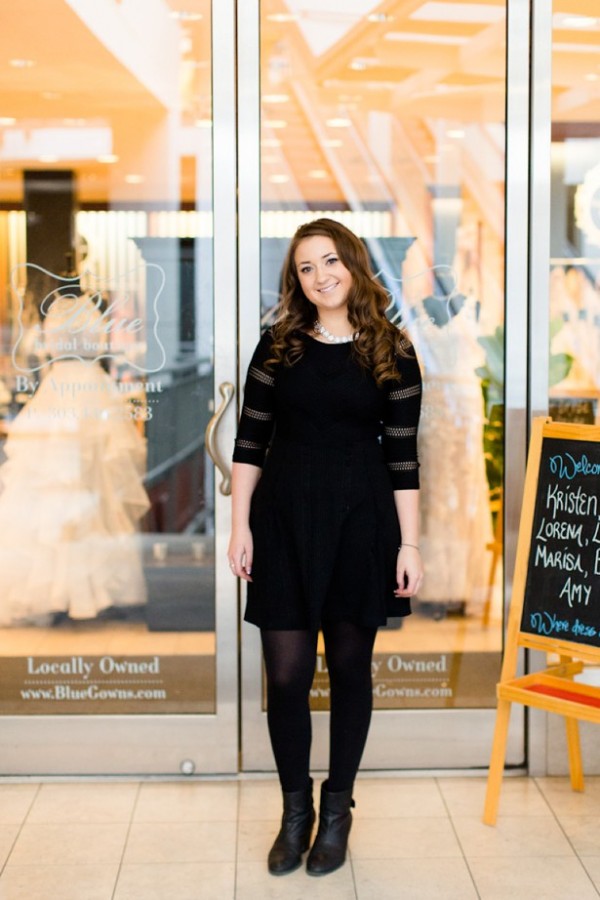 When did you start working at Blue?
April 2013 as a baby intern! It'll be 3 three years this April!
Where did you work before starting at Blue?
This was my first internship & first job! Before Blue, I was a student at Colorado State University and graduated May 2013; I studied Apparel & Merchandising with a minor in Business Administration. I always knew that I wanted to run my own business someday and go the entrepreneurial route, but was searching for the right mentor to show me the ropes! I am very blessed to have received this opportunity!
As the manager, what are your main responsibilities?
Everything! haha I'm Sarah's right hand gal, so I take care of placing orders, training employees, social media, marketing, collaborating on photo shoots, keeping the shop organized, helping buy stock for the shop, planning events, paying bills/invoices, communicating with designers, and of course, working with our amazing brides! I'm here all the time, and help with anything I can, I really appreciate the overall insight & responsibility I have been given with the business. Sarah is the best boss ever!
What is your favorite part of the job?
I have two favorite aspects of the job that I love for different reasons. First, I cherish the relationships I establish with my brides so dearly, I love the connection that we make and genuinely want them to be happy, because it makes me happy! This is job is very rewarding when you meet special clients, and I've luckily befriended many of my brides, I love seeing everything come full circle when their photos arrive in my inbox! Secondly, I absolutely love buying stock pieces for our inventory! Going to market in NYC (3 times!) has been a true highlight of my career, and I am very honored to have the responsibility to help make the purchasing decisions with Sarah. The niche market in Colorado is very unique, and a challenge we love to decipher every season. It definitely makes a difference to see the dresses for the very first debut when the model walks down the runway, rather than just picking from a printed catalog - I am all about the runway shows! Fancy, fancy! :)
What is your favorite wedding gown trend right now?
My personal style is very eclectic and daring, with a nod towards bohemian elegance, which I believe descends from my native CO roots! I love that designers have been going out of the box with plunging backs, 2 piece options, and unique lace/beading patterns! Instead of ordering two dresses for your ceremony & reception, we now have designers that offer skirt overlays for a fuller silhouette for the ceremony, and you can remove the full layer for the reception! Off the shoulder drape-y sleeves are super classy & romantic, and anything that works with a sparkly belt/sash is up my alley, as well!
Any tips for brides when shopping for their wedding dress?
Start your shopping with an open mind! Sometimes bride's have no idea what they want, and need me to throw a wild card in the mix to see if they've ruled out any styles. Often they will end up loving that style! You've got to tap into your "feels bank" and listen to what makes you feel absolutely stunning! No matter what your bridesmaids, mother in law, sister or mother think; the only person you need to please is yourself, because it's *your* day! Definitely also have a realistic budget in mind, including alterations. If you walk into a shop and say you'd be willing to spend up to $3,000, but are really more comfortable around $2,000 or less, you never know what your consultant might pull for you that could be absolutely amazing but not feasible. I always ask my brides to consider between $350-$500 for alterations, and to let me know where they're most comfortable spending, I never show a bride a dress without warning her if it's out of budget! It's my ultimate goal to make sure that each and every bride that walks into Blue finds something she likes, or I am happy to make a suggestion of where she might find it.
What is the biggest mistakes bride make when shopping for a wedding dress?
This is a touchy subject, because I don't want to sound insistent on any matter, but suggestive for the best experience! The biggest mistake I see brides make when they go dress shopping is bringing distractions to the appointment, for example: very opinionated guests, or just too many guests, too much alcohol, small children, or a distracted mind (work problems, convo with mom on the way to appointment, fiancÚ said something about certain style, etc.) It's best to have a clear mind, and minimal distractions, so that you can focus on YOU! You deserve the absolute best experience, and sometimes that starts with setting the bar high beforehand!
Visit
Blue Bridal
online to make your appointment. They are located in Downtown Denver at the 16th Street Mall.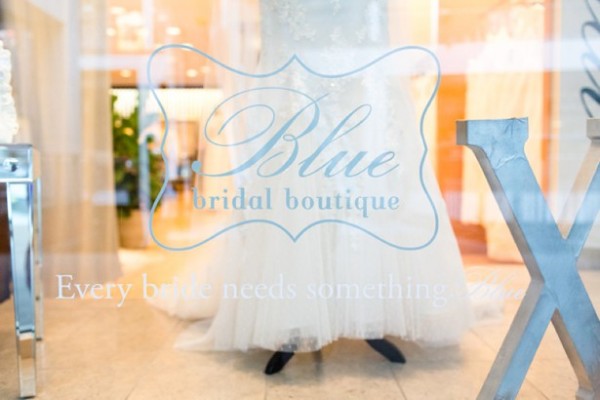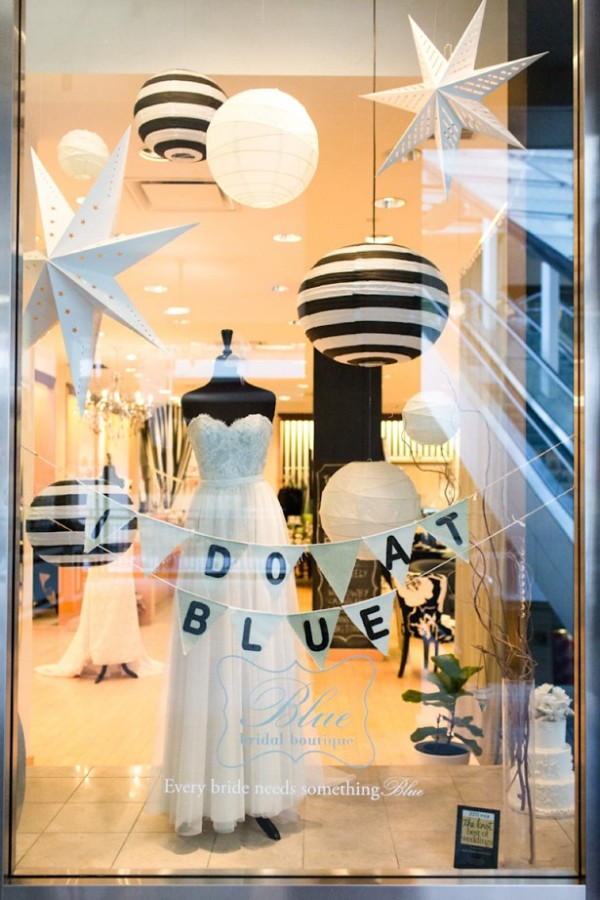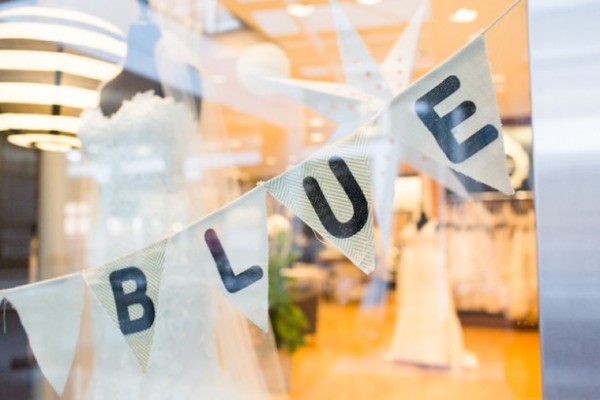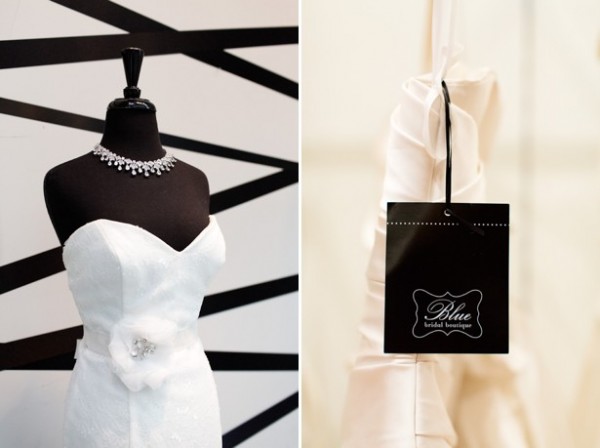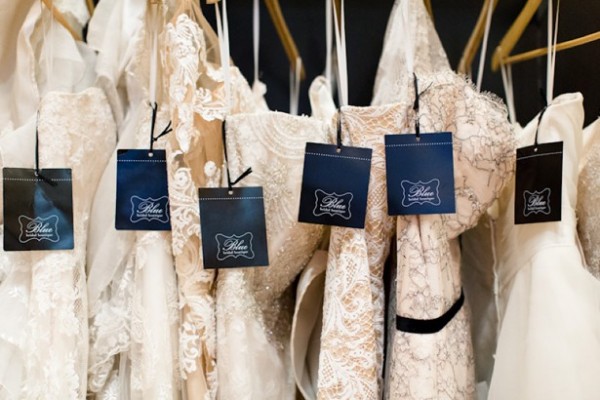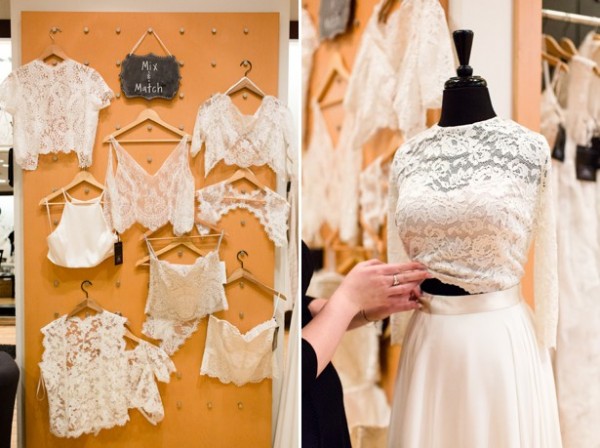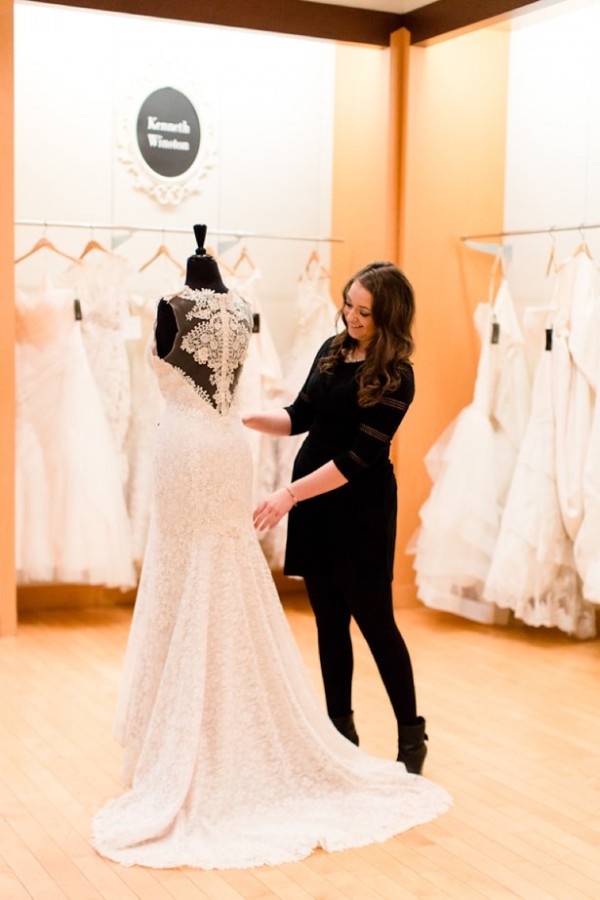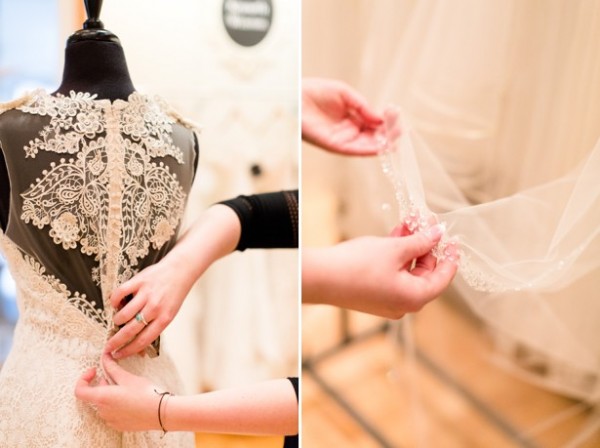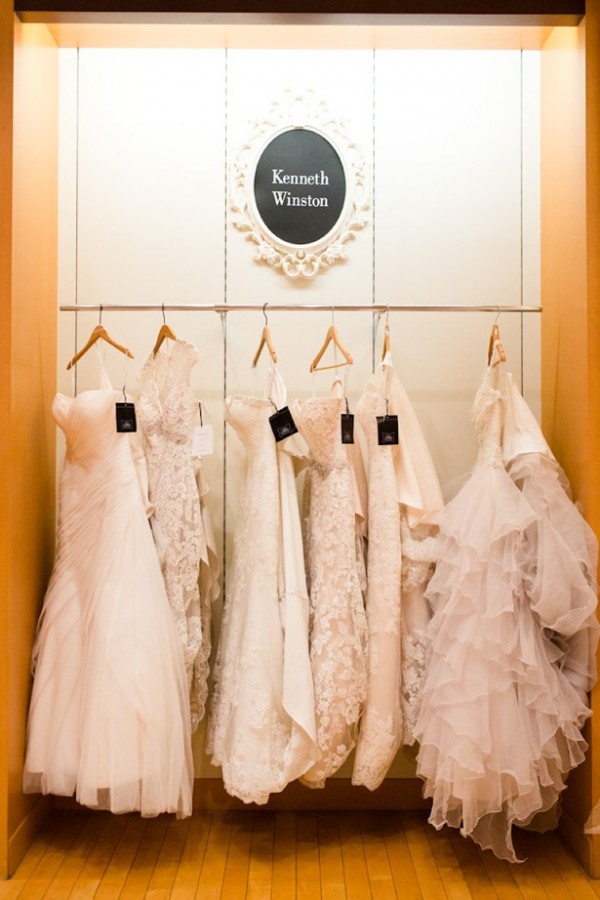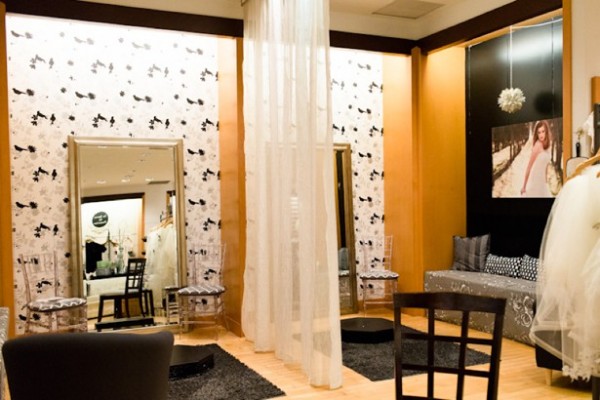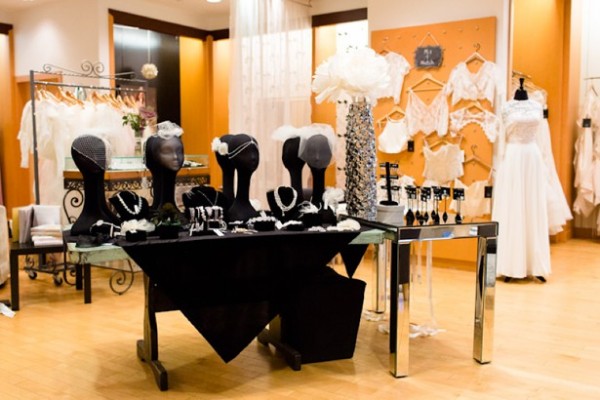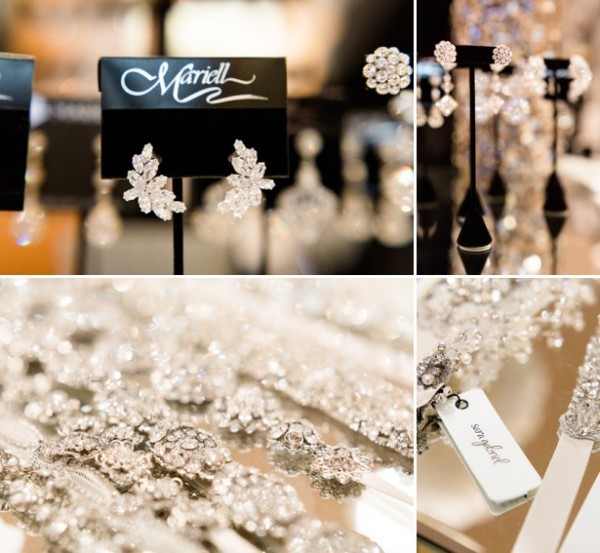 photography by
rachel gomez