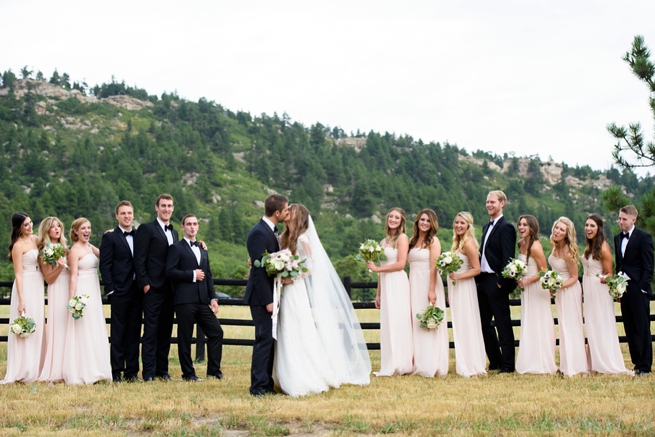 Itís no secret that your wedding day is going to be one of the most expensive days of your life. Even those of us who lust after a frugal life, can find it hard to keep costs low once we start factoring in stationary, the dress, dinner and venue hire. It seems that no matter what you do, love really doesnít come for free!
Once you accept that your wedding day is going to cost you a fair bit of money, you can start working out where you could save and where you could splash out a little bit. Weíve pulled together a quick guide to help you work out what is worth paying a little extra for and what might be a great place to cut back. So, letís start with one item that matters to every bride. The wedding dress.
It is absolutely criminal how much some companies charge for wedding dresses. We arenít talking a few hundred bucks here, we are stretching into the thousands. Granted, most dresses use beautifully rare fabrics and have hours of detail poured into them. They are always one of the top things most guests talk about about. As a bride you are centre stage so, of course, you want to know you are looking the very best you can. Essentially this is your red carpet moment.
There are ways you can
save money on your wedding dress
though. Firstly, you could up-cycle your Momís dress. Having a wedding dress which is handed down through the generations is really quite romantic. Of course you may feel a little awkward about this if you are presented with something that looks like a meringue. You need to be sure that your mother or grandmother, wonít mind you using their dress as a base then creating your dream gown out of it. This could save you a fortune as you will have the basics there and might be as simple as a few snips and stitches or even the removal of a few layers. If the colour isnít quite right you could even look at having it professionally dyed. Whatever you desire, it is certainly worth a look. If you have a mood board of dresses you love, then head of to a dressmaker and see if it will be possible to create something from a donor dress.
Of course you do have to bear something quite important in mind, if you are going to buy a dress. Whilst your wedding day is the most incredibly special day of your life, itís highly unlikely you are ever going to wear your dress again. Yes, getting it out and looking at it once in awhile is nice, but is it really important to you? In the minds of some, spending as little as possible on the dress then splashing out on a gorgeous pair of designer shoes, such as the
So Kate by Christian Louboutin
, will give you something that you can wear time and time again. A white pair of So Kate worn with a ripped denim hot pant looks uber cool. Plus you have that glorious memory of your special day, every time you wear them.
The rings are another expense, especially as the price of gold has risen. Many people believe going with 18ct bands is a perfect symbol of their timeless love. However, the softer a gold gets the easier it is to damage. Whilst
9ct gold
isnít often seen as luxurious, it is still solid gold. It will cost you far less and is a much tougher metal. Meaning it will stand up to the decades ahead, no matter what you do. Buying from a jeweler is also a going to cost you more than sourcing your own gold and heading out to a local jewelry maker. You will also end up with something completely bespoke. Some families have rings handed down through the daughters, so maybe consider working the family ring into your own wedding ring. It is still keeping the tradition going, you are just bringing a new twist to the ring. Again, check with the family to make sure you arenít going to upset anyone but also bear in mind, this ring does belong to you now.
Hair and makeup are going to start to get pretty pricey if you are using one person to do you, your mother and the bridesmaids. Whilst it may seem a little bit cheeky to ask amongst your friends, it is quite likely we all know at least one person who is a hairdresser, or pretty incredible at makeup. Set a budget and approach your friend, asking if she would consider taking charge of this area. You might find they want to donate their services instead of giving you a wedding present. Which would save you an absolute fortune!
photo by melissa yocum | view real wedding feature