Decorating your nursery can become quite overwhelming. You have selected your color theme, picked out the perfect crib and rug to go with it. And now it is time to fill up those blank walls. Artwork can be hard to find just the right fit and feel...... add in a tight budget and you just might be out of luck. This is an affordable and easy way to create the perfect artwork for your nursery. Hang your favorite quotes to inspire you and your little bundle. If you are just ever so slightly familiar with photoshop, you can create these yourself.
Tips:
Design for a frame that you can buy off the shelf with a matte. Typically, a 8x10, 11x14, 16x20.
Keep it simple, use a white text against a colored background.
If you select a muted colors and a swirly font, the artwork becomes more vintage.
If you want a modern feel, select a bold font and bright colors as you see below.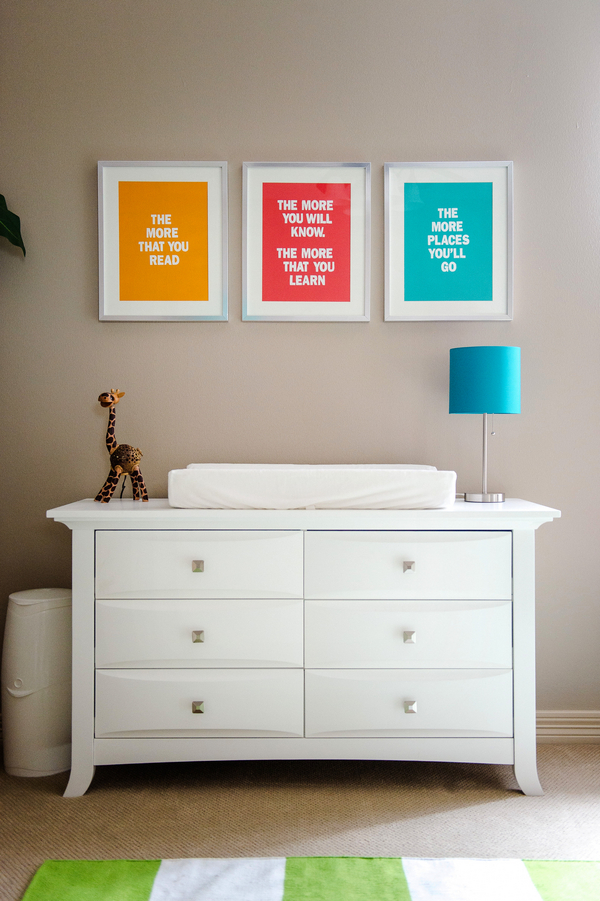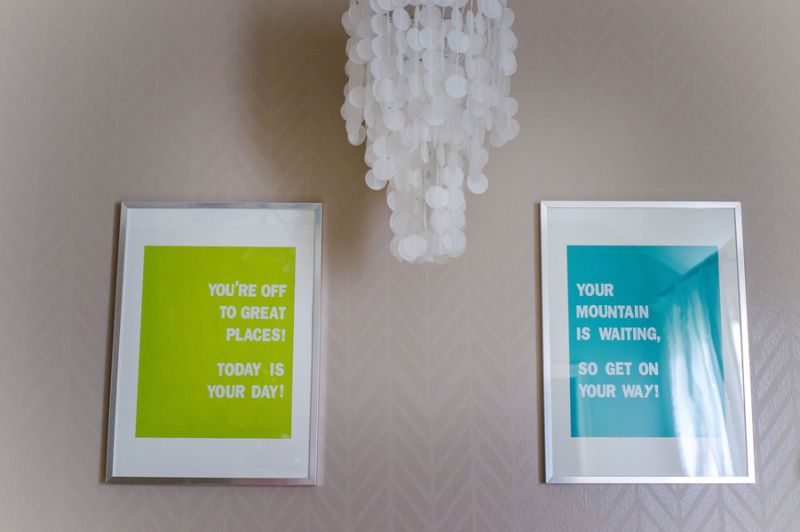 Photographer:
Motley Mélange
| Etsy Designer:Giggle Six Baby