Having lived in Colorado for almost 17 years now, Telluride is at the top of my list of favorite mountain towns. It is completely worth the 6 1/2 hour drive from Denver to this magical place. Telluride is tucked into a box canyon, surrounded on all three sides by 14,000-foot peaks making this mountain town one of the prettiest in Colorado. The town of Telluride is just eight blocks wide and twelve blocks long. The core area of Telluride was designated a National Historic Landmark District in 1964. This listing is the highest level of historic status available from the United States Secretary of the Interior. With its colorful Victorian-era homes, clapboard storefronts, boutiques, art galleries, gourmet restaurants, historic buildings, Telluride is a joy to explore. I fell head-over-heels in love with Telluride's small-town mountain lifestyle. You get 2-for-1 deal in Telluride! There are "two" towns: The Historic Downtown and The Mountain Village. Mountain Village is perched above the valley floor at 9,500 feet, providing access to the
Telluride Ski Resort
and Uncompahgre National Forest. The Town of Mountain Village was founded in 1987 and includes approximately 2,100 acres of rolling aspen and spruce-covered mountainside. This is more of the "resort" area where all the luxury hotels call home. This European-style village tempts guests with the best of everything: food, shopping, spas and ,of course, a ski in ski out location. I stayed at
The Inn at Lost Creek
in Mountain Village. It's perfect location next to the Gondola made for super easy access to the slopes especially considering the ski valet would have my skis waiting slope side every morning. The hotel room was a big one bedroom apartment complete with a full sized kitchen, fireplace, balcony, and a steam shower.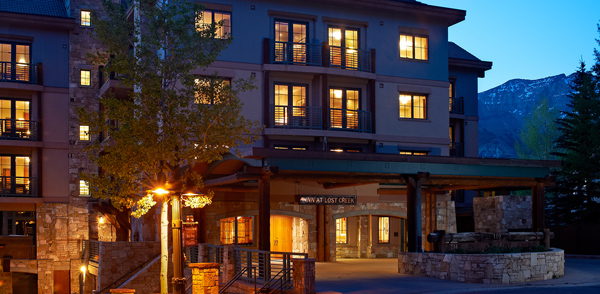 One of the best things about this "2-in-1 town" is that the two towns are connected by a
free, scenic gondola
—the only transportation system of its kind in North America. The 13-minute ride is a daily event for residents and visitors alike. Exploring both Telluride and Mountain Village is easy with the convenience of the gondola. The views on the gondola are remarkable. I even saw elk roaming around under the gondola a few times. Telluride is known for its quirky charm. Here's a sampling of what makes this place so interesting:
At 9,078 feet above sea level, the Telluride Regional Airport is the highest commercial airport in North America.
At the east end of Telluride, Bridal Veil Falls is Colorado's tallest free-falling waterfall at 365 feet.
Ski Magazine rates Telluride Ski Resort in the Top 10 ski resorts in North America.
Telluride Helitrax is Colorado's only helicopter ski company and has been in operation since 1982.
Telluride was the first city in the world to have electric streetlights. Once called the "City of Lights," the world's first alternating current (AC) power plant was built here.
Butch Cassidy robbed his first bank in Telluride on June 24, 1889, walking away with over $24,000.
The Galloping Goose's oldest bus, #101, runs on non-toxic, biodegradable, vegetable oil-based biodiesel fuel.
There are no chain restaurants or shops in Telluride.
The nearest stoplight is 45 miles away.
Our itinerary for this girls trip included skiing, spaing, shopping and dinning. PERFECT!
Skiing:
Telluride Resort
offers over 2,000 acres of beginner, intermediate and advanced skiing terrain with a vertical drop of 4,000 feet.
/
Spaing:
Nurture body, mind, and spirit upon entering
The Peaks Resort's
rejuvenating mountain wellness spa, the largest spa in Colorado. Focused on the promotion of holistic, healthy, and sustainable lifestyle through self-care and rejuvenating services. The Spa at The Peaks Resort uses eco-friendly practices to sustain the natural beauty of Telluride, Colorado.
Shopping:
Since there are no chain shops in Telluride, shopping is great for one-of-a-kind finds. The historic downtown offers an array of boutiques from outdoor gear to cowboy boots to women's clothing. I fell in love with the assortment of jewelry at
The Telluride Gallery
(pictured below). The Mountain Village is home to a few of my favorite boutiques in Telluride:
The Swanky Buckle
,
Heritage
, and a beauty boutique
AlpenGlow

Dinning:
Alpino Vino
is one of the best dinning experiences I have ever had. It is a MUST if you are in Telluride in the Winter (they are only opened in the Winter). It is a quaint European hütte at the highest elevation fine-dining restaurant in North America at 11,966 feet. Before getting on the snow-coach which takes you to Alpino Vino, I would suggest a pre-dinner cocktail at
Alreds
, Telluride's flagship restaurant at the top of the gondola. As we inched our way up the mountain in the snow-coach, the views kept getting better and better. Then we arrived at the cutest little cabin. There we enjoyed a five-course Italian themed menu with an optional wine pairing. With hand-hewn beams and furniture crafted from reclaimed wine barrels, Alpino Vino provides a high alpine ambience and is reminiscent of restaurants found throughout the Dolomites of Northern Italy. Inside, a warm and inviting atmosphere, complete with a wood burning fireplace, stone floors and exposed wood beams, provides a perfect retreat from the slopes. Originally a private retreat built on a historic mining claim, Alpino Vino is a cornerstone of Telluride's award-winning restaurants.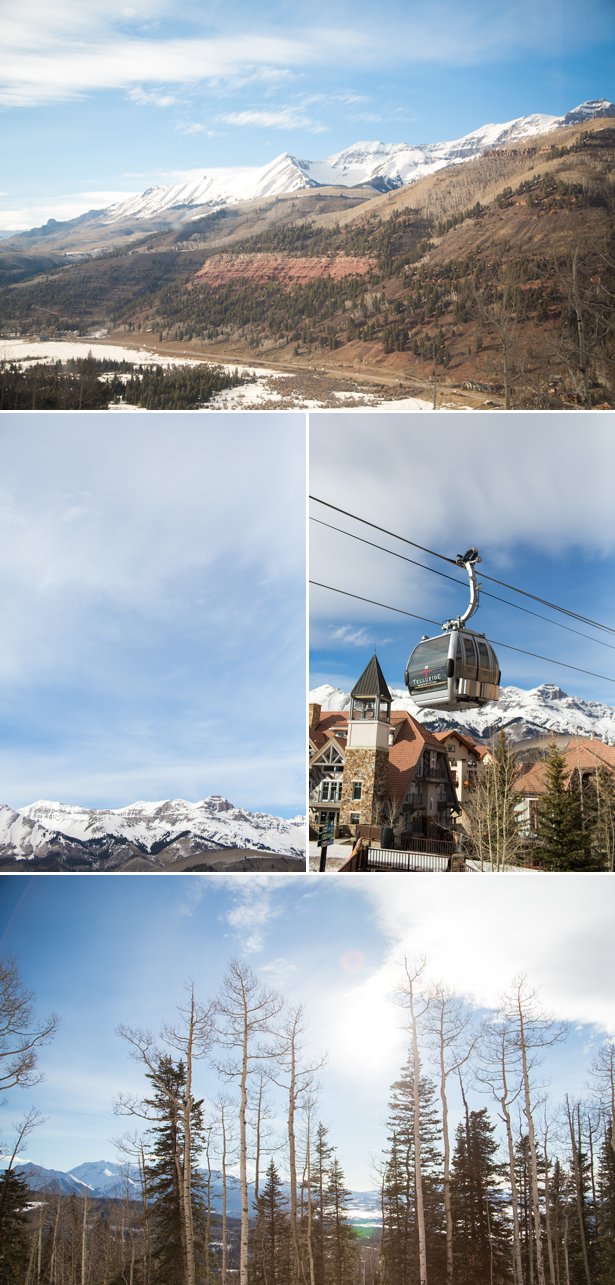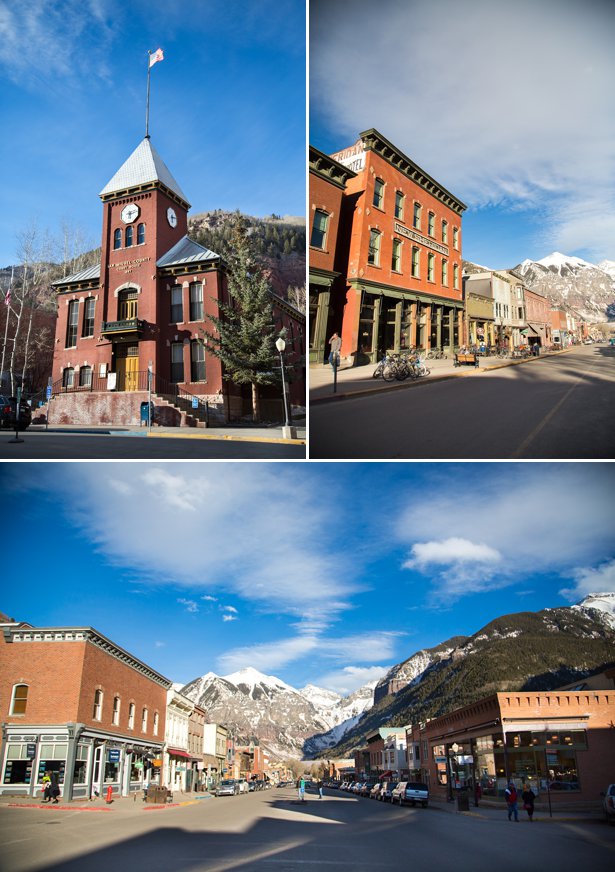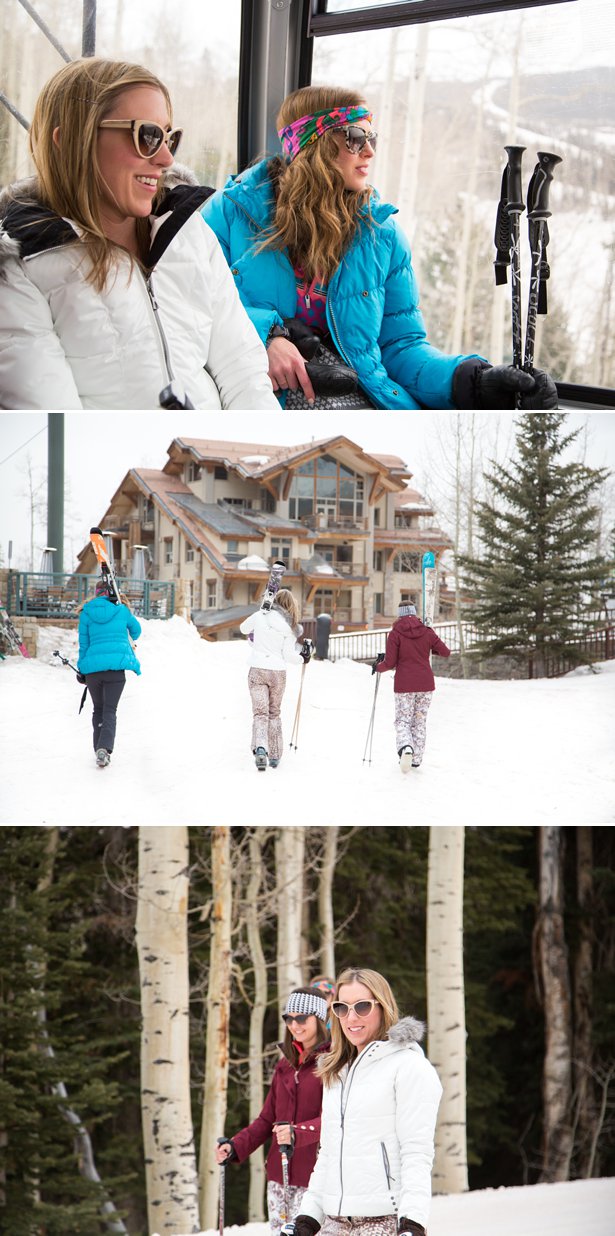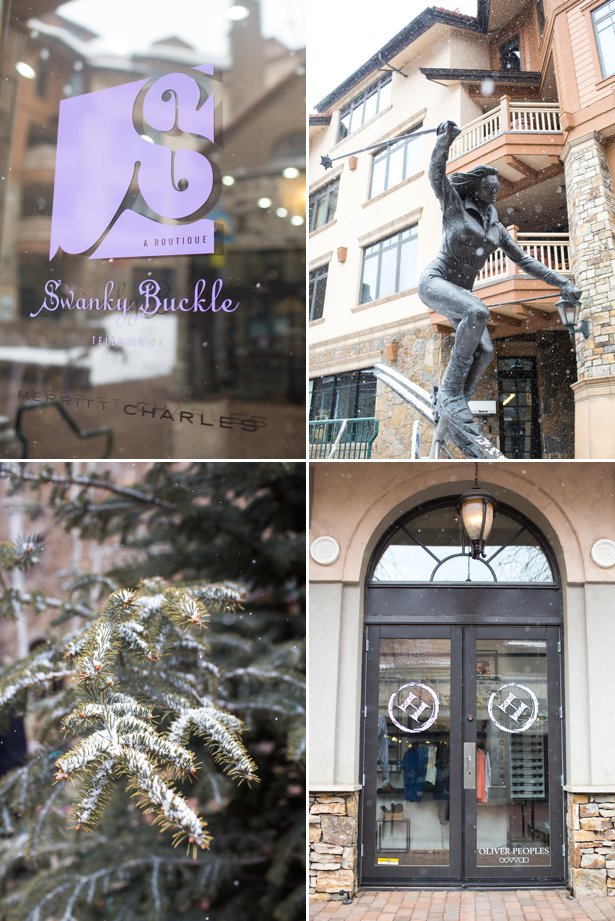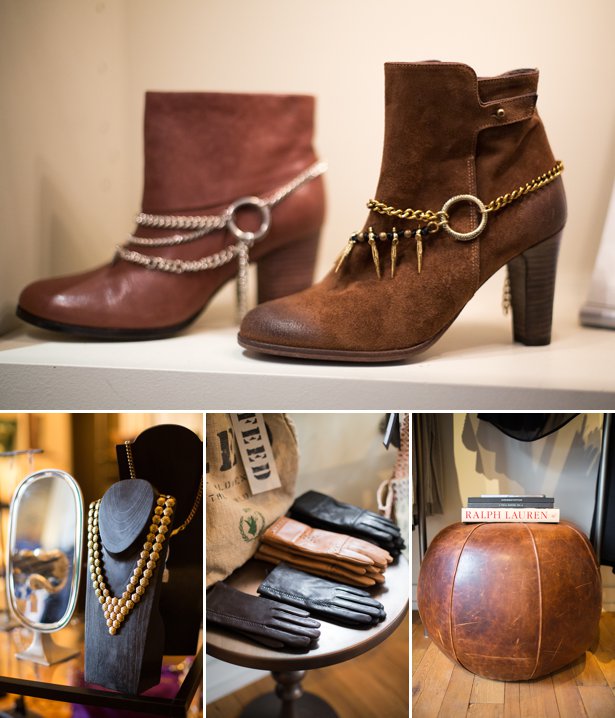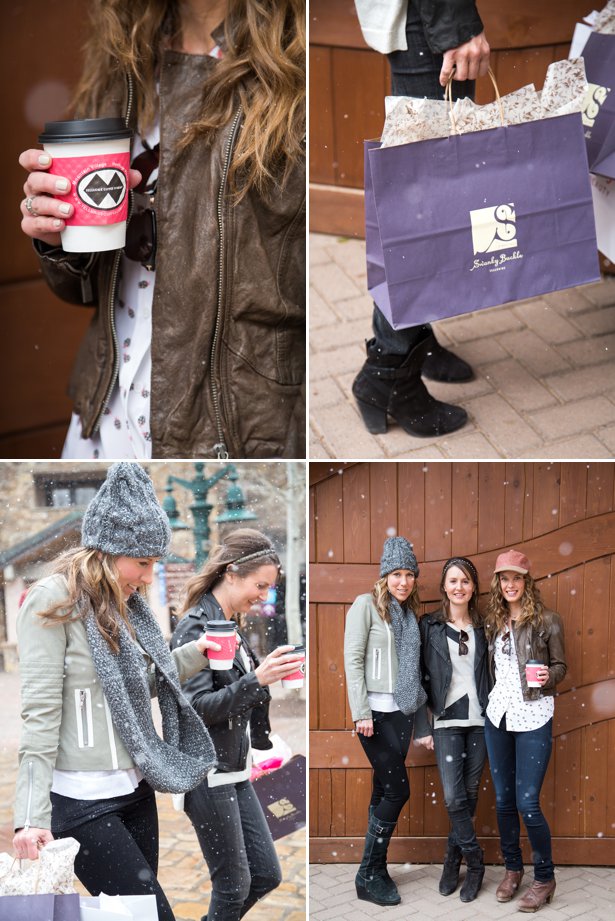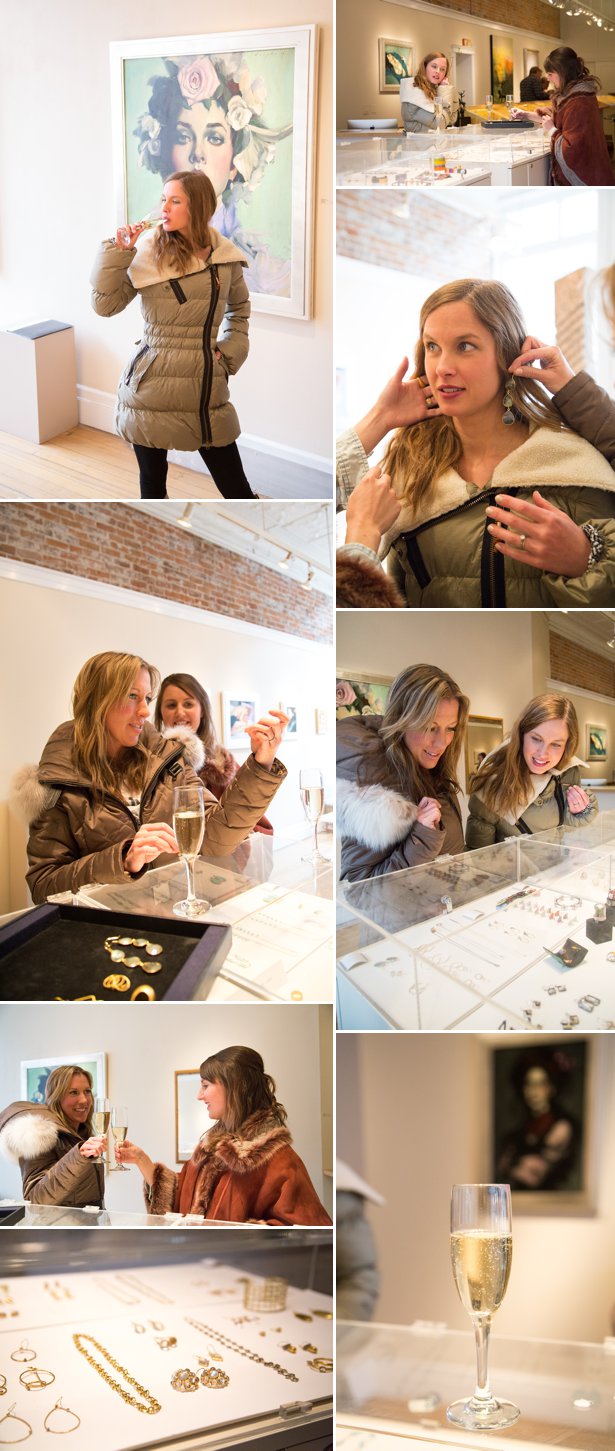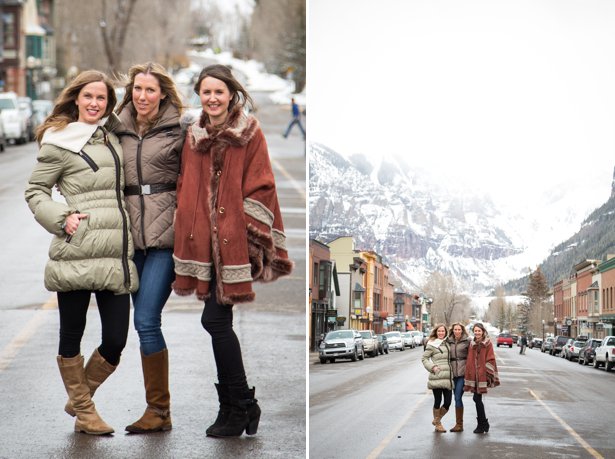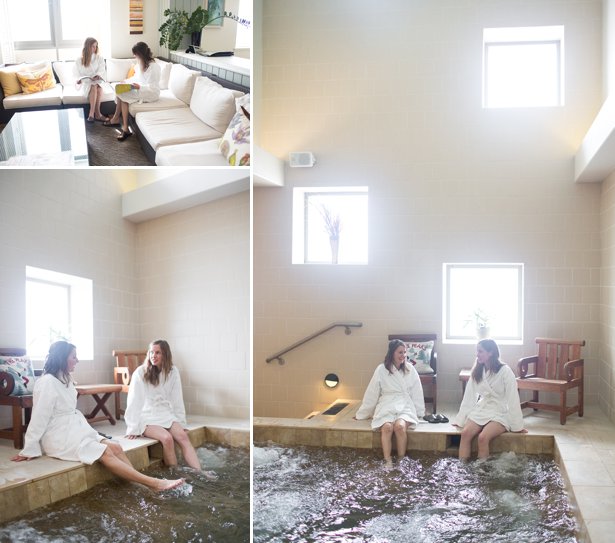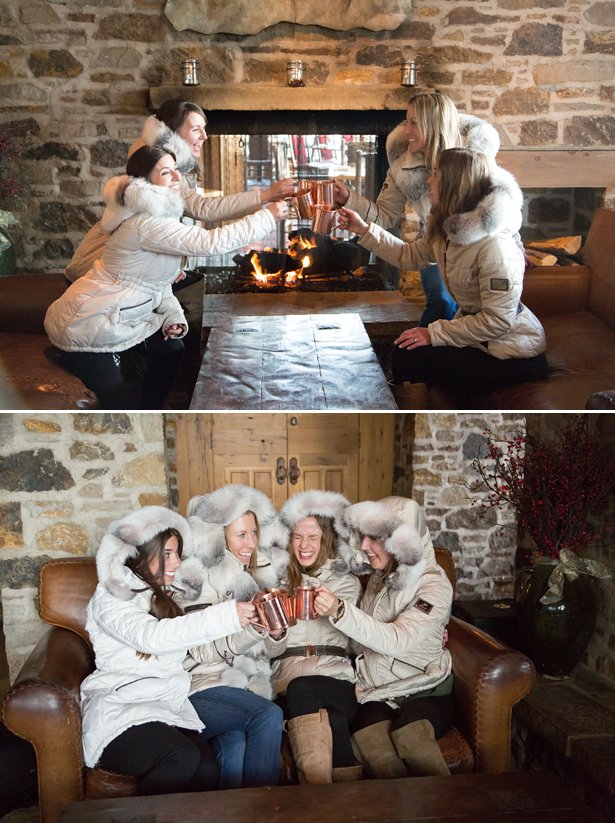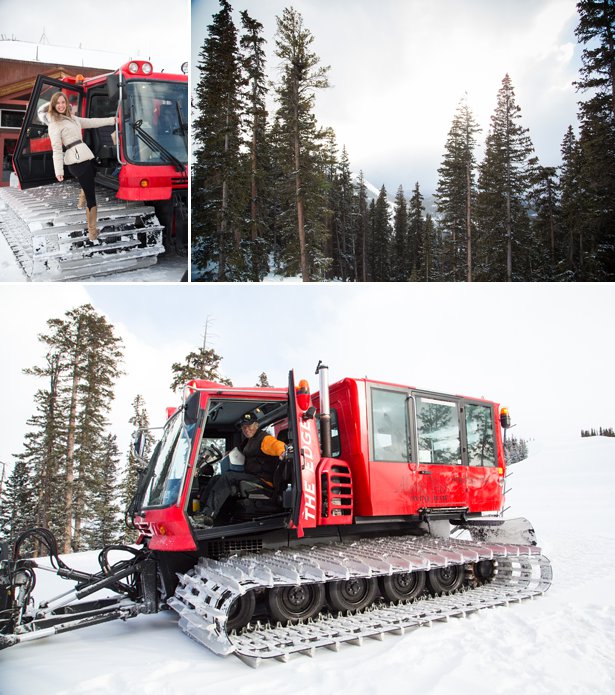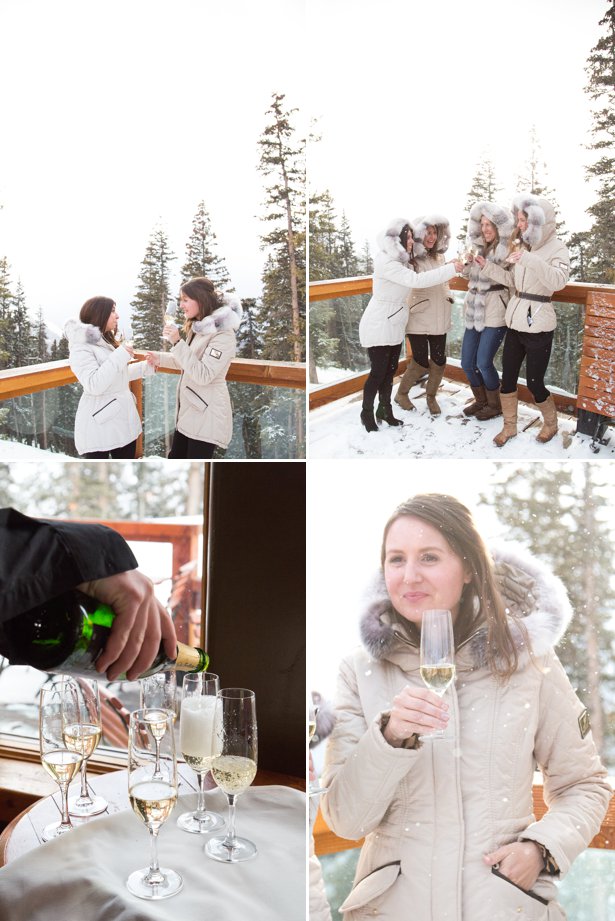 Photography:
Rachel Gomez
{contributing photographer} | Photo Shoot Coordinator:
Décor Design + Production Group
{LISTmember} Wardrobe provided
Obermeyer
{ski clothes} |
Neve Designs
{ski clothes and jackets} |
Gorski
{cape and fur trimmed Apres Ski Coats} |
The Swanky Buckle
and
Heritage
{casual clothing, sunglasses, hats, and jewelry} Make up by Alline Arguelles at
AlpenGlow Beauty
| Hair by
The Peaks Resort's
Thank you to
Telluride Resort
and
The Inn at Lost Creek
{accommodations}