Guest post by Aspen local, Blake Appleby of Douglas Elliman:
Regardless of your manís persona, we know that as a COUTUREcolorado reader, thread count is important. Here are my picks for an Aspen Valentine trip worthy of you and your man. We recommend the Little Nell Hotel $$$$ or The Limelight Hotel $$$ for lodging.
For the Snuggler?: Get pampered by the pros.
Remede Spa
located in the St. Regis Hotel is offering a special couples Valentines package. 60-minute massage, 30-minute aphrodisiac soak, bottle of wine and a handcrafted chocolate dessert. Dinner:?
The Chefís Club
is fantastic and you donít have to set foot outside of the hotel.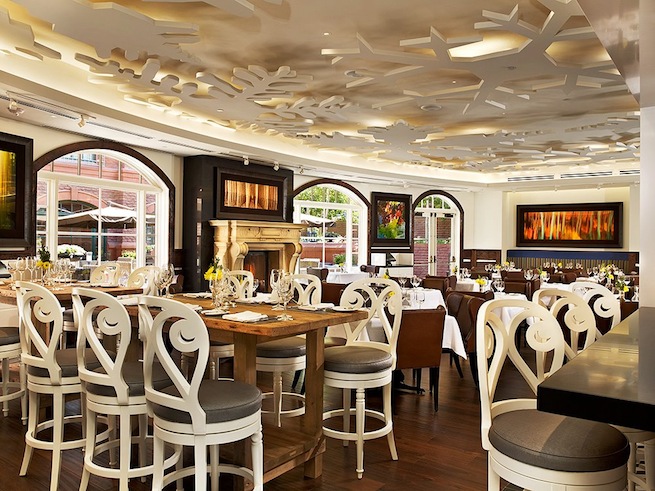 For the Adrenalin Junkie: ?The secret society of the Swiss Bob.
A Swiss Bob is a cafeteria tray sized plastic missile that locals use to ride downhill in the winter. They are available at
The Ute Mountaineer
in downtown Aspen. With Swiss Bob in hand, dress as you would for skiing complete with goggles and helmet and head to the Buttermilk Ski Area*. For those wishing for a slightly less intense experience, try Smuggler Mine Road as the starter hill. From the base, walk uphill until you can take no more. The macho Adrenaline Junkie will, of course, go to the top (about an hour and a half). Apply helmet and goggle and sit on your Bob. The suggested technique is to lightly rest your feet on the snow in front of you and pull up on the handle opposite the way you want to steer. From there, it is all gravity fueled. To stop, pull back on both handles. This is the most fun you have ever had while being scared out of your wits. Going with a group, while less romantic, makes it that much more fun. The post Bob hot tub is a requirement for the frozen fingers and toes.
*Full Disclosure: only allowed after the ski area closes and you might want to wear a headlamp, find the recently groomed run and avoid the snowcats.
Dinner: ?
Home Team BBQ
at the base of Buttermilk Ski Area. Because you will want to show everyone what you just did while being hungry enough to eat a half a cow.
For the Motorhead: ?Drive a snowcat like a boss.
The Little Nell Hotel
is offering the Snowcat Academy which is perfect for the manly man that loves monster trucks and heavy equipment. Described as a cross between a Lamborghini and an F15 fighter jet, learn to operate the machines that groom the slopes and build terrain parks. When your man is done, return to The Little Nell for a shot of whiskey and a hot tub to let relieve the worker manís stress.

Dinner:?
Hops Culture
, the new craft-beer focused restaurant-bar on Aspenís Hyman Mall. They feature 200 domestic and imported craft beers and a menu to make any Motorhead happy.
For the Romantic: ?Moonlight sleigh ride to your heart.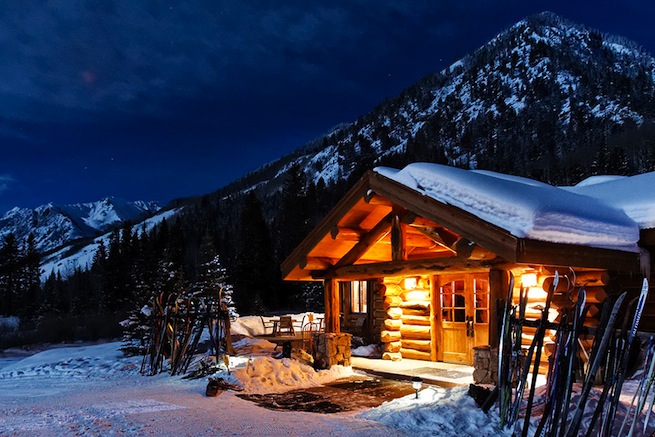 Aspenís
Pine Creek Cookhouse
is the perfect option for a memorable evening. You have the option of a horse drawn sleigh ride to dinner or a cross country ski through an aspen grove arriving at the Cookhouse for an amazing dinner in an incredible setting. This one is a canít miss. Good news is the after dinner ski is all downhill so wine consumption makes it even more fun.
Guest post by Aspen local, Blake Appleby of Douglas Elliman: