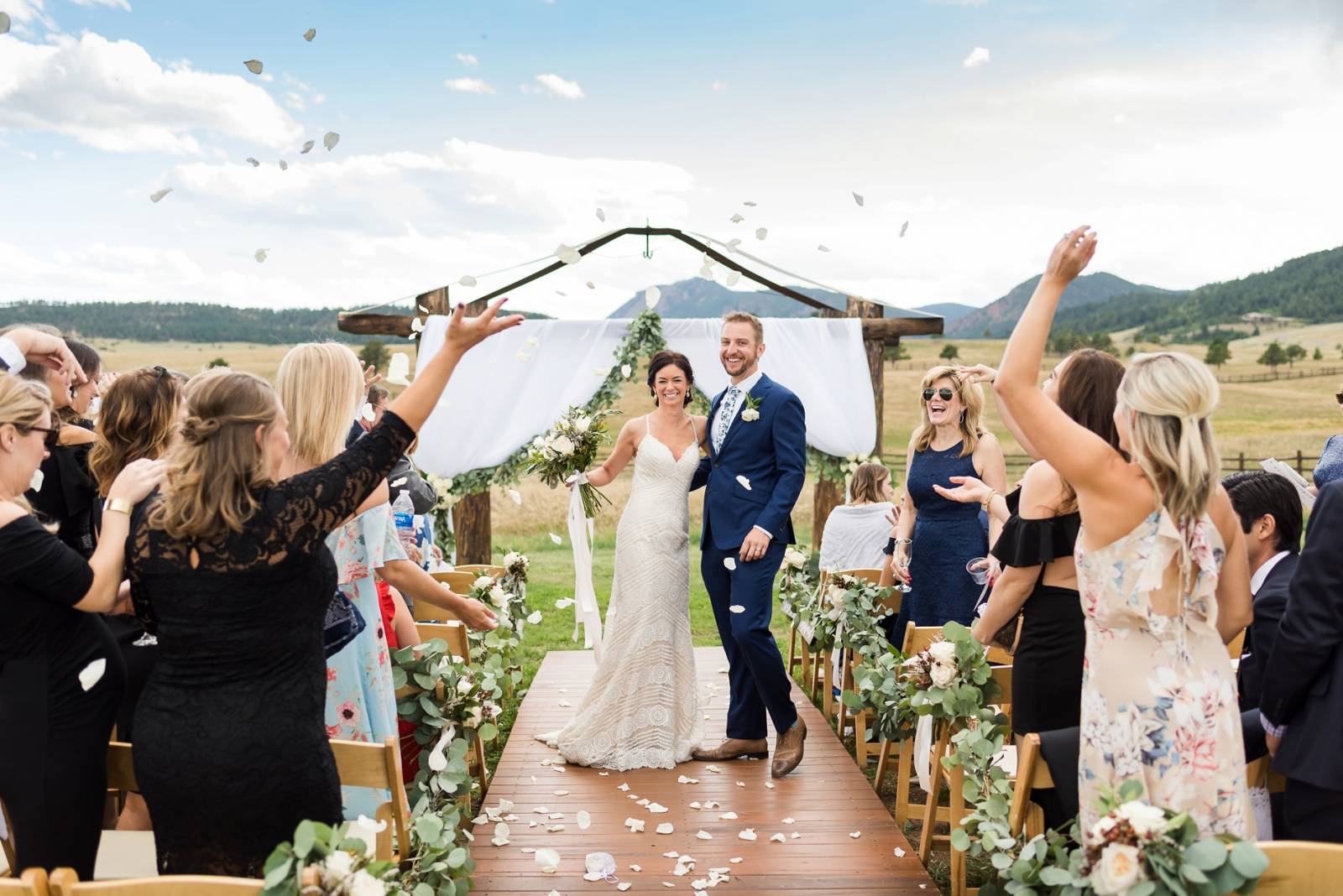 Zola, a wedding registry service, surveyed more than 750 newly-engaged and newly-married couples about their expectations for the most important wedding day expenditures. Then, the recently married also gave their input on what actually made their special day unforgettable, and the money well spent, the money not-so-well spent, and the money not spent at all.
"When you're planning, it's important to think about the wedding day itself, but also afterwards," says Jennifer Spector, Zola's Director of Brand and Newlywed-at-Large. "We see trends come and go, but focusing on what's going to greatly impact you on the day, and then how you'd like to remember that day, can help reframe some costs." In the case of hiring a videographer, Spector reasons that many people view videos as an unnecessary additional expense upfront. "Because you spend so long planning, you forget the wedding's only one day that goes by really quickly," she says. "People then wish they'd captured moments and speeches. They want to see the whole event come to life and then be able to relive it again and again."
Biggest Newlywed Do-Over Wishes:
BUDGET REGRETS
The top 5 vendors couples wish they had spent LESS $$ on:
22% - Flowers / decor
20% - Hair / makeup
19% - Catering
19% - Day-of-wedding attire (dress, suit, accessories, etc.)
17% - Invitations
The top 5 vendors couples with they spent MORE $$ on:
25% - Videographer
22% - Photographer
20% - Wedding planner / day of coordinator
12% - Flowers / decor
10% - Band/DJ
Before & After The Big Day - What Couples Deem "Truly Unforgettable"
Zola asked engaged couples and newlywed couples to rank wedding elements that will make / made their big day "truly unforgettable." Key learnings include:
Newlyweds reported that their wedding planner, officiant, wedding cake, and the after party all had a bigger impact on their wedding day than is prioritized by engaged couples.
On the other hand, engaged couples ranked hair/makeup & invites in their top 10 list of important wedding elements, but these line items did not actually rank as having an impact on the big day.
It's also interesting that the after party is more important than the rehearsal dinner for all couples
Engaged: top 10 wedding elements engaged couples deemed "Most Important"
Venue
Photographer
Day-of-wedding attire (dress, suit, accessories, etc.)
Catering
Band/DJ
Flowers/decor
After party
Hair and makeup
Wedding officiant
Invitations
Vs. Newlywed: top 10 elements newlyweds said actually made their day "truly unforgettable"
Venue
Photographer
Band/DJ
Day-of wedding attire (dress, suit, accessories, etc.)
Flowers/decor
Wedding officiant
Catering
Wedding planner or coordinator
After party
Wedding cake
Thanks to Zola's registry services for the survey and info.