"The only thing better than having you as my sister, is my children having you as their aunt." Aunties are a special mix of extra dessert, shared secrets, and over-the-top gifts... all from where the love of a friend, mom, and sister meet. When Amy found out her sister Molly was expecting, she was so thrilled that she designed a surprise nursery for her niece-to-be, complete with a bow on the door. If that isn't enough auntie love, scroll down for part two: the baby shower thrown by Amy and her mom.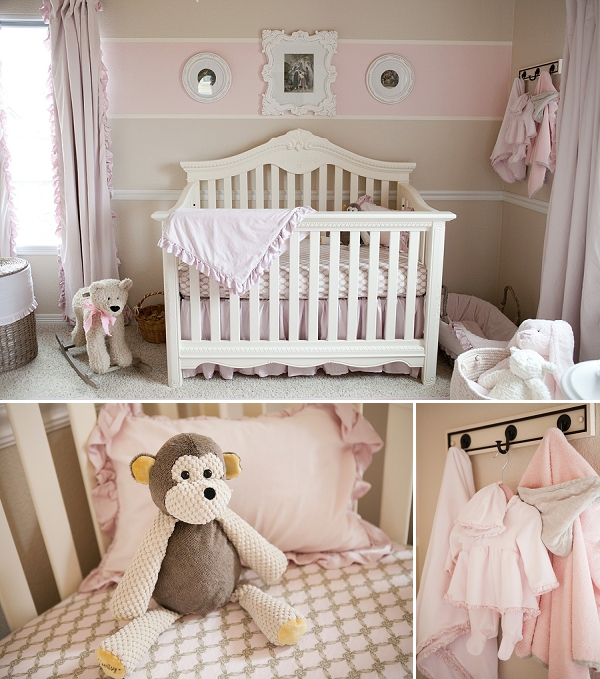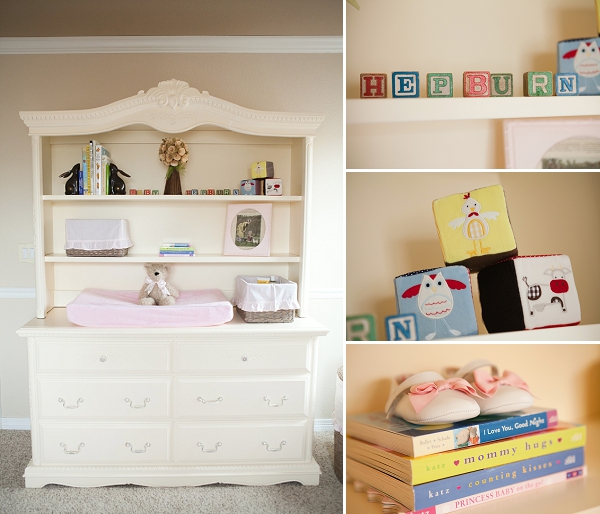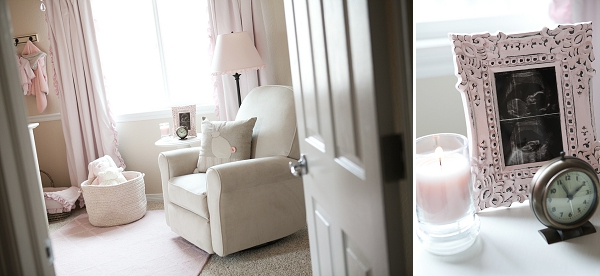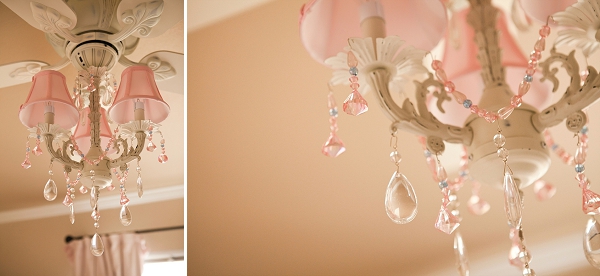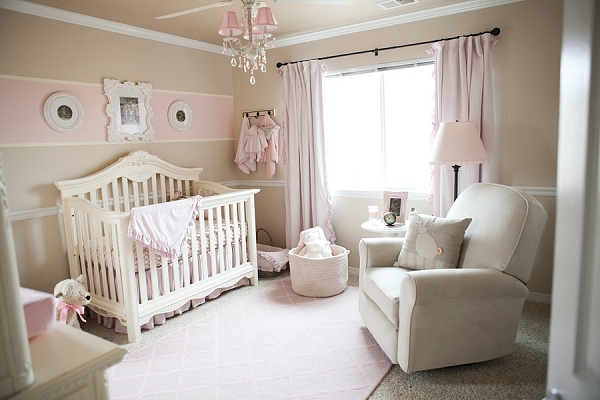 From the moment my sister Molly surprised me with the news of a little one on the way in September, I knew immediately what I wanted to give her and her husband, Lee, for Christmas- the nursery. Of course, most of the planning had to wait until my sister found out a little girl was on the way, but after "PINK" was declared the color, I wasted no time in pulling everything together. I was very fortunate that my sister put all her trust in me, and with the help from our Mom, Jean, with the antique white nursery suite, I had a blank canvas to decorate. I see my sister raising a little girl that will reflect much if her style- simple, soft, and romantic. I turned to one of my favorite retailers, Restoration Hardware Baby & Child, to draw on their Softly Savannah line and went to work. In the end, when Molly and Lee opened their nursery door wrapped neatly with a big, bright red Christmas ribbon, I think I was able to capture a little of the spirit we'll be seeing when baby girl Hepburn arrives!
[gallery size=large gallery columns="1" ids="2675,2674,2676,2677,2678,2679,2680"]
I've never been one for attention and would prefer to be "behind the scenes" than in the spotlight on any given day. But, I knew that would be nearly impossible to pull that off at my own baby shower. However, the day was truly made special by my sister, Amy, and mom, Jean, as they had a few surprises up their sleeves. The day before my shower, I got a few random knocks on the front door, which happened to my very best friend since elementary school as well as two of my aunts. I was beyond floored when I saw them, in fact, in tears. It was truly amazing that my family conspired against me to bring my loved ones near for the special day! To top that off, Amy, and my other best friend, Sarah, threw the most beautiful and over-to-top baby shower for Baby Hepburn and myself. Complete with a signature cocktail (which I passed on!), my favorite comfort foods, and a layered cake that was to die for, the party was beyond a success. At 33 weeks, I must say that my baby shower was one of the best days of my life!