Moving into your first apartment on your own is a huge life milestone, and if youíre looking for ways to really make the new space feel like your own, consider these fantastic design tips sure to have your apartment looking like the place of your dreams in no time.
A Fresh Coat of Paint
Many landlords threaten to keep your security deposit if you paint the walls, but consider this: depending on how long you stay, it might be worth the investment to simply repaint the original color over the walls when you decide to move out. Youíd be amazed at the huge effect paint can have on the appearance and feel of any space. Donít feel like you have to stick to one color throughout the apartment. Different rooms serve various purposes and should have different vibes. In the bedroom, itís a good idea to choose cooler tones that can help calm the nervous system. Common color themes great for a bedroom include grey, green, and blue in varying shades. The kitchen tends to be the heart of the home, and light furniture and hues on the walls will make even the smallest of galley kitchens seem much bigger.
Invest in Quality Furniture
Gone are the college days of mismatched furniture made from plastic. Once youíve made the switch to living on your own in your first apartment, itís important to make investments in furnishings that can last you years. Stick with classic options like leather couches and wooden coffee tables that will remain classic and in demand and work with your evolving style throughout the years, even as you move onto different apartments and homes. Check out some classic leather furniture
here
and find something that works for your apartment and your wallet.
Embrace Your Artistic Side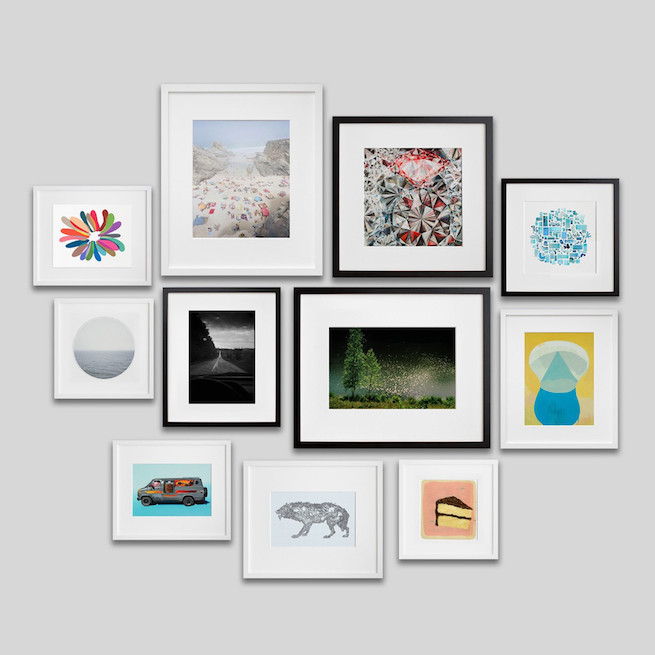 Itís important to
infuse your personality
throughout your new home, and what better way to do that than carefully selected art pieces? Even if youíre not looking to drop thousands on an original painting, you can find some quality pieces on a website like
20x200
, with prints of all types of mediums and artistic styles. Art can truly liven up an area and is a great way to accent a neutral base color in any portion of your home.
Window Treatments
If youíve got a bevy of windows in your apartment, make sure youíre framing the view and letting light seep in when you want, and blocking it with you donít. How can you achieve all of this? With window treatments. Youíd be amazed at the difference a great curtain can make, whether in the bedroom or living room. Combining a heavy curtain that can be pulled back and fastened is a great way to let natural light stream in during the day, and close up the house at night. Curtains are useful for keeping heat out during hot months, and heat in during colder months, so you may find your energy bill is less once you install window treatments throughout your apartment.
Replace Hardware
Little touches can have a huge impact on the overall effect of
your dťcor
, and sometimes the most inexpensive of changes can breathe some new life into your living space. One of the easiest ways to do this is to replace the hardware in various areas of your home. It could be the handle pulls on your kitchen drawers, a new faucet in the bathroom, or chrome fixtures in the living room storage cabinets. You can find cheap, quality hardware on a site like
MyKnobs.com
.
Invest In Your Rest
We spend a third of our life sleeping, and proper rest affects every part of our health. As you move into your new apartment, itís important to place emphasis on proper bedding that will give you the utmost in comfort. Purchase a quality mattress that will hold up for years, consider a mattress topper for some extra plush comfort, and invest in a couple of sets of high thread count sheets. Your bedroom should serve as the oasis in your home, and making sure your comforter is cozy, your pillows are fluffed, and your back is supported is sure to make each night of sleep better than the last. Whether youíve just left college or have finally saved up the money to move out on your own, make sure your apartment looks its best with these mood-boosting design tips.